What Does It Take To Get to Basis Of Design Faster And At A Lower Cost?
It takes a team that has "been there before."
Fab design isn't just about layout, systems, tools or automation. Fab design is about coordinated efforts by experts who understand the underlying requirements of each component and how they work together - experts that have been there before.
If you are planning a new fab or modifying an existing fab, Hallam-ICS has the experts to accelerate your project. Long recognized for our expertise in the design and construction of specialty systems in a fab, including gas/chemical distribution, tool hook up, TGMS, FMCS and cleanroom design, Hallam-ICS has added expertise in fab planning and process design.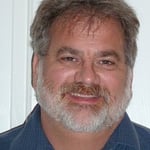 Meet Andy Doe, Senior Process Engineer. Andy is one of our semiconductor engineering team members.
His expertise are with planning of the entire fab. Andy's fab designs have won Global "Top Fab" awards in 2000 and 2005 from Semiconductor International. He has been involved with designing facilities for cutting edge technologies, including:
The first fully automated 300mm semiconductor facility design in the world - IBM.
The first 450mm capable Automated Material Handling Concept (SUNY Nanofab W)
SUNY Albany College of Nanoscale Science & Engineering process equipment design.
Modular Facility Fit-up on Large Scale Fabs.
Andy is the engineer our clients wish they had on their team. He has "been there before" and uses his experience to save clients valuable time and money. Recently, a client needed a design for a cryogenic Helium Liquification system. The deliverable included a site survey, system schematics, equipment selection, and facility service requirements. From the Helium tube trailer in the parking lot to the gas bag recovery system, the entire concept was presented in a week!
From PLANNING to DESIGN to CONSTRUCTION, our team of engineers and automation experts can get your fab up and running faster. Let us know how we can help.