NFPA 70E Changes from 2015 to 2018
As time goes on and industry advances and grows, so do the hazards and dangers to the workers that keep things moving along. This has given us the knowledge needed to protect and save lives. NFPA-70E, The Standard for Electrical Safety in the Work Place, started as a spin-off committee from the National Electrical Code (NEC) back in 1976. The NEC gave us the guidelines to install electrical equipment but did not give us the knowledge on how to work on it safely. Three years later, in 1979, the first NFPA-70E was published. Since then and over the years this guideline for electrical safety keeps improving and evolving and is now published every 3 years. The latest version 2018, has several changes over the prior version 2015.
Article 100 Newly Added Definitions
Article 105 Application of Safety-Related Work Practices and Procedures
Article 110 General Requirements
Article 120 Establishing an Electrically Safe Work Condition
Article 130 Work Involving Electrical Hazards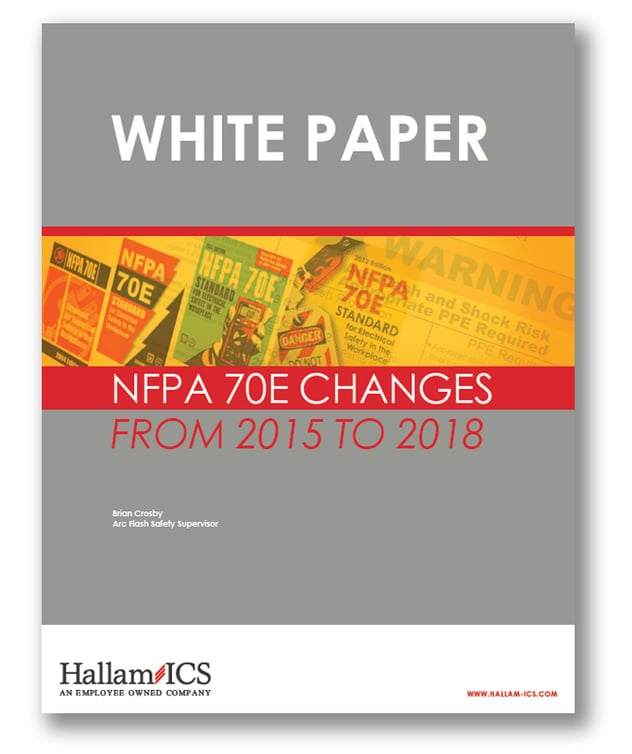 About The Author
Brian Crosby is a Senior Electrical Engineer for Hallam-ICS who leads a team of engineers to provide arc flash assessments and electrical safety training for clients throughout the United States.