30-minute FREE Webinar
Presenter: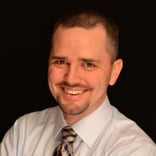 Director of Industrial Projects & Combustible Dust Safety
Chris has nearly 20 years of mechanical engineering experience.
He has spent three quarters of his career working with combustible dust hazards and designing NFPA-compliant equipment and systems.
With expertise in material handling and dust collection systems, he brings a comprehensive approach to practical solutions for improving safety and meeting NFPA requirements.