When You Don't Have Energy (Or Water, Or Any Other Resources) To Waste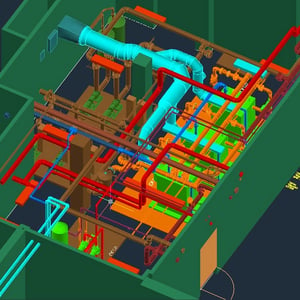 At Hallam-ICS, we design mechanical, electrical, and process (MEP) engineering systems that turn end users' ideas into functional plans for high-performance research facilities, production plants, educational buildings and healthcare campuses. Our MEP engineering experts know your power, cooling, heating, lighting, water, and gas/chemical systems inside and out so you don't have to. We partner with you to understand goals, acknowledge current demands, and anticipate future needs for a new or changing facility, and then develop a sustainable design needed to make the building work specifically for you. We have:
A thorough requirements definition process to understand needs and describe relevant owner's project requirements including codes and standards.
Iterative and collaborative design processes to ensure sustainable designs for systems that support your intentions for a plant or facility.
Deliverables that include intuitive systems designed to your exact specifications.