Managing Change And Embracing Quality
Flexibility and changing conditions are the status quo for food & beverage manufacturers. Whether it is producing new products, upgrading existing equipment, expanding or retrofitting facilities or complying with the Food Safety Modernization Act, your plates are full.
The public places their trust in you to provide a safe and consistent product. You take this responsibility seriously and utilize industry best practices to make your operations clean and efficient. You count on your MEP engineering and plant automation partners to help fulfill your mission. Hallam-ICS excels in this environment through our people, processes and technology to deliver solutions that contribute to your reputation and bottom line.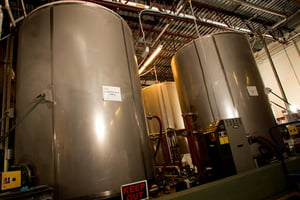 Our Food & Beverage team bring a unique perspective to your projects. Our wide ranging experience in GMP environments with pharmaceutical clients has fostered a culture that has a keen attention to quality, including detailed documentation and best practices. Our technical expertise includes discrete, continuous and batch processing with experience in electronic batch records, overall equipment effectiveness (OEE) and report generation. Utilizing the V-Model, our engineers and technicians can provide solutions from design to construction through to commissioning & validation.
Areas of Expertise
Facility, Utility, Process Systems
Batch, continuous and discrete processing
Equipment Layout
Arc Flash Study and Electrical Safety
Overall Equipment Efficiency (OEE)
Control System Retrofits