Process
Our engineers listen first to ensure project requirements will meet your goals and objectives, and then we tailor a process and the related technology to match your needs.
Requirements Definition – Understanding the full implications of your project up front allows us to set expectations and work efficiently without constantly disrupting your team once the project begins.
Collaboration/Iteration – We build multiple check-in points into our processes to review progress and goals to ensure we meet all project expectations and requirements.
Documentation and Training – We understand the importance of accurate documentation and can adopt clients' documentation standards rather than using our own. In addition, our training ensures your staff can effectively operate and maintain your facilities and systems.
Success – Many of our top clients have relied on Hallam-ICS for more than ten years because we help keep their businesses thriving.
Technology
As an expert provider with hundreds of successfully completed projects, Hallam-ICS is an independent control system integrator, free to choose the best technology for each application and experienced to help you work within budget and achieve your business goals.
Customized Standardization – We are adept with many technology platforms and able to advise on how to standardize and streamline your technology based on your specific business and requirements.
Retrofit – We understand the technologies of the last three decades and recommend the upgrades, improvements, and retrofits that will have the most impact on your bottom line.
Knowledge of all Aspects of Facilities – Because we understand plant and facility MEP systems, control systems, and safety implications alike, our engineers create solutions for one area with the other two in mind, ensuring comprehensive and effective results.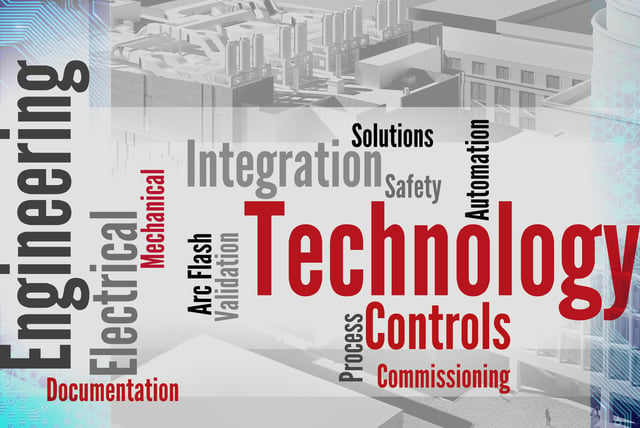 Culture
At employee owned Hallam-ICS, our processes are derived from smart employees and leadership that strive for mutual success: the employee's personal growth, the Hallam-ICS reputation, the client's profitability, and the betterment of the communities where we live and work.
Location – We invest in regional offices to provide consistent face-to-face contact with our clients. These offices are strongly connected to our corporate office, but within driving distance to clients, producing the ability to be onsite with you quickly and often.
Consistent Project Teams – Many of our engineers have been with Hallam-ICS for more than a decade. With this employee tenure, we're able to provide consistent project teams and results for clients.
Social Mission – Hallam-ICS is committed to the communities where we live by supporting nonprofits in the local communities of our main offices and primary customers.
Employee Stock Ownership Program (ESOP) – Our employee-owners contribute to and share in the success, reputation, and health of the overall business.