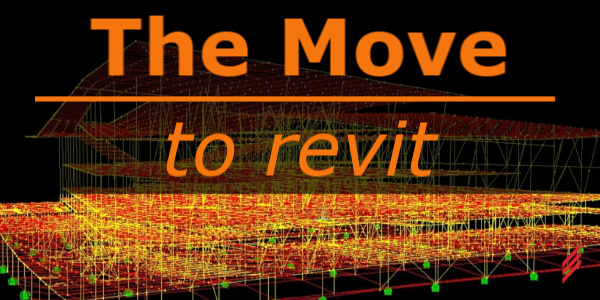 Revit software isn't new; it's been around since 2000. As an MEP Engineering firm, Hallam-ICS has used Revit in the past but up until recently hasn't felt the need to make it our standard design tool. Not many Architects in the area were using Revit and clients just weren't interested in it. More importantly, the software at that time just wasn't where we needed it to be.
So Why Make the Move Now?
The whole idea of BIM (Building Information Modeling) has helped many in the industry move in that direction. Clients are now asking for it and the Revit software has improved over time. As an MEP Engineering consulting firm that works with outside Architects and Structural Engineers who have made the move to Revit, it just makes more sense for us to do the same from both a design standpoint and financial one. Converting files back and forth between Revit and AutoCAD is both time consuming and impractical, especially on larger projects.
Benefits of Using Revit
If you aren't using Revit yet, you are losing many of the benefits that come from working in it. Here are just a few.
Provided all disciplines on a project are working in Revit properly, your documentation and coordination are more accurate.
Revit works with one 3d model so all of your 2d plans, section, and elevation views are generated from that model. Any view you create can then be dragged to what will be your construction set of drawings.
The other discipline models such as Architectural, Structural, and Electrical are brought into your model much like you would xref something in AutoCAD. Cut a section anywhere to view your interferences or just to show what's going on in a congested area. Revit cuts a section through all disciplines making coordination much easier.
Used properly all of your sheet reference tags for sections, elevations, or enlarged views are all coordinated automatically. If you change your plan reference tag, the corresponding reference tag also changes. A time consuming, tedious task made easier.
Equipment scheduling is another time saver. Schedule your equipment, pipe, diffusers, and lights. Change your equipment parameter on the plan and Revit automatically updates the related schedule.
What if I Still Need AutoCAD?
If a client requires AutoCAD files, those can still be provided. The only time this would not work is for those clients who require very specific AutoCAD standards such as using their own blocks in their drawings.
But What About My Detail Library That Exists All in AutoCAD?
Revit can import and reference AutoCAD files, so for now all of our details are still in AutoCAD. We only want to maintain one detail library and for Hallam-ICS we still have clients who require AutoCAD files. Down the road this may also change.
How to Make the Move to Revit?
Hallam-ICS is moving forward on a per project basis at this point. Eventually, I see us using nothing but Revit.
Training is key. Bringing in people who already have Revit experience is a good idea.
Bringing in experienced people has been a good choice for us. Those people with experience can start and work on projects while bringing the less experienced people we already have into those projects gradually.
Sending people off to be trained and then waiting for a project to come along doesn't seem to work out very well. If that project doesn't come along for months then a lot of that training can be forgotten. The old saying 'Use it or Lose it' seems to apply here. So timing that training can be a little tricky. Internal or online training has worked well for us so far.
Revit has a lot to offer and the thought of having to incorporate it all from the onset can be a bit overwhelming. Much like moving from the drafting board to AutoCAD we all thought the same thing. Take it one project at a time. With every project, it will get better and more pieces will be incorporated.
About the author
Jill LaMothe has been with Hallam-ICS since 1994. She is an experienced CAD drafter. Jill creates our drawing standards and customizes the CAD software to meet our CAD standards.
Read My Hallam Story
About Hallam-ICS
Hallam-ICS is an engineering and automation company that designs MEP systems for facilities and plants, engineers control and automation solutions, and ensures safety and regulatory compliance through arc flash studies, commissioning, and validation. Our offices are located in Massachusetts, Connecticut, New York, Vermont and North Carolina and our projects take us world-wide.