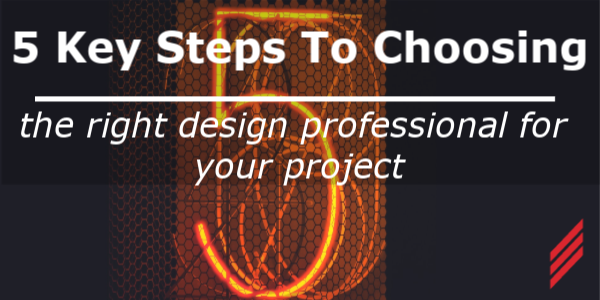 ---
Having been through over three thousand projects which required varying degrees of client selection, I wish to offer some words of advice to those seeking to gain insight from my perspective as a Design Professional. First, I will defer discussion of the compensation or fee basis which seems to dominate the selection process until my keys are covered. Obviously, fee is important, but I want to concentrate on the intangibles which deserve a fair degree of introspection. They are, and not prioritized, as follows:
The level of innovation and creativity the design professionals bring to the project.
The degree of communication (verbal and written) skills that the team brings to the project.
The ability to design to a construction budget but delivers a product that is value added.
The design team chemistry that the team brings to the client team.
Finally, the ability to deliver a quality oriented project within the schedule target.
Let's examine each of these 5 selection keys
First, innovation and creativity have unnecessarily become victims of standard detailing and traditional project design thinking, primarily due to the speed of project delivery/time to market conditions. What the client loses in this scenario is the impact of a project long term with respect to operating costs, minor and major change management over time and in some cases, their own ability to gain competitiveness in the marketplace where they compete. I have seen hundreds of systems designed in such a way as to be very ordinary instead of extraordinary. As a client, make it your business to select those firms which make extraordinary solutions their central work solution while integrating these creative alternatives within an efficient delivery process.
Second, written documentation and the ability to verbalize the varying alternatives concisely is critical to a successful project. Whether it be in the public permitting realm of selling a solution or validating a corporate internal solution, the ability to properly define the process is critical to a successful outcome. Carefully research through references the ability of your preferred design team personnel's background in their communication and presentation techniques.
Third, almost all highly successful projects from a client perspective have a sense that the project value ultimately seemed like more than the cost incurred. Again, this may be from intangibles such as increased productivity, more efficient energy or consumption levels, higher than anticipated yields, or higher employee morale from the space design. Always remember that the initial cost of design and construction often are minor percentages of a project lifetime and often contribute to making the follow-up costs more efficient both from a capital as well as timeline perspective. Make it a major point to look at the project history of the firm in determining the ability to seek value oriented design prior to selection.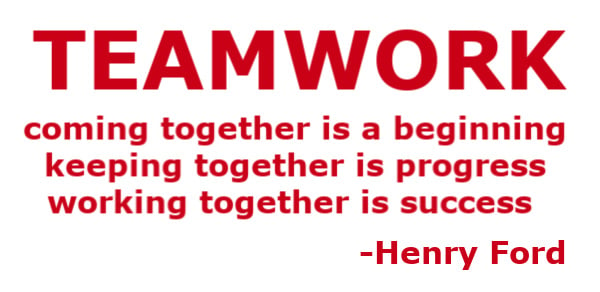 Fourth, meet with the design team (normally an interview) with the primary focus of determining how they would work with you. Ascertain leadership styles at the Project Manager and Design Leader(s) positions. Make certain that there is a direct relationship to senior level owners of the firm when difficulties and disagreement arise (and they always do). Be instinctive in your personal judgments of the design team during any interview process, if uncertain, follow up with another interview with the same or smaller team to address concerns or questions you may have.
Fifth, whether a firm is large, medium or small, it is the designated team that determines the ability to deliver on time and on budget. "A" teams from any size firm tend to be similar in capabilities so it is important to dig deep into references who have worked with the individuals to evaluate varying skills including designing optimally to budget and schedule compliance. Carefully assess a firm's design quality management approach as well to assure a final constructed result. I have always felt that the stronger the project management and design leadership, the better the cost management and schedule outcome. Clients should focus on these individuals to feel comfortable about the promises made during the selection process.
Believe me, there is nothing more satisfying to a design professional than having a client say at the end of a project relationship, "What a great project, I cannot wait to work with you again".

Finally, let's talk about how all the above keys of choosing a design professional as they relate to fee development. Unless a project is QBS (Qualifications Based Selection), in most cases the final fee is either developed after executing a separate Preliminary Study/Schematic Design Phase defining a total Scope of Work, or a written proposal response to a Client Scope of Services and Work. I have usually found that if a Client is comfortable with the Firm's defined Design and Construction Administration Approach, a fair and agreed upon fee is usually negotiated. It may not be the lowest but it most likely will result in a very successful project over the long term.
I welcome any thoughts, comments or questions. You can reach me at powersmk@aol.com
About the author
Michael K. Powers is a retired former Chairman and CEO of Symmes Maini & McKee Associates (SMMA), a 160-person architecture, engineering, interior design, and planning. He is a graduate of Northeastern University (BSCE 1971) and the prestigious ACEC (American Council of Engineering Companies) Senior Executive Institute Program (1998).
A respected leader, writer and lecturer in the design of advanced technology facilities, Mike was directly involved in advanced projects with such clients as Digital Equipment Corporation, RCA, MIT, EMC, IBM, Analog Devices, and Teradyne.
Mike has also served the professional and public communities and feels strongly about such participation as both a personal and career development tool and as a contribution to our design and construction industry becoming better. He has been elected Fellow of two leading engineering societies, the American Council of Engineering Companies and the American Society of Civil Engineers. He is a LEED Accredited Professional. Mike has been an outside Board Member of Hallam-ICS of Burlington, VT for the past nine years.
About Hallam-ICS
Hallam-ICS is an engineering and automation company that designs MEP systems for facilities and plants, engineers control and automation solutions, and ensures safety and regulatory compliance through arc flash studies, commissioning, and validation. Our offices are located in Massachusetts, Connecticut, New York, Vermont and North Carolina and our projects take us world-wide.