Arc Flash Study on Steroids with Infrared Thermography
Using Infrared Thermography on a regular cadence as part of your predictive maintenance program will allow you to identify when it's time to fix or replace components of your electrical equipment.
What can you do to prevent an electrical equipment failure?
One way to safeguard and maintain consistency of your equipment is to provide Infrared (IR) Thermography, which is the science of detecting thermal energy or heat emitted from an object such as a poor electrical connection or a bad circuit breaker.
Why should I combine Infrared thermography with an arc flash study?
When we perform the arc flash study and IR Thermography together, we look at the incident energy levels at the equipment to provide your staff with the proper level of personal protective equipment (PPE) to protect them from a shock or arc flash event. We are also conducting predictive maintenance of the electrical components to monitor potential failures. Performing the predictive maintenance of IR Thermography and completing an arc flash study are considered best practices for maintaining a safe workplace environment.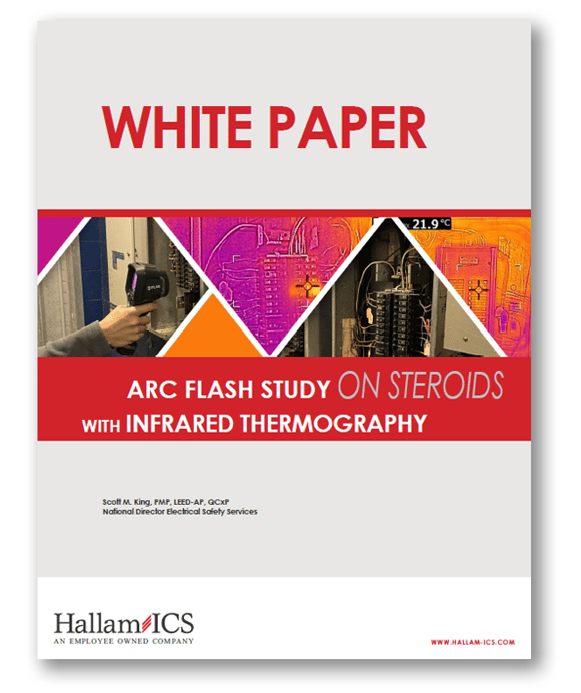 Table of Contents
Introduction 2
About the Author 2
Infrared Thermography for Electrical Equipment 3
Why is Infrared Thermography for Electrical Equipment Important? 6
Electrical Equipment and Challenges with Infrared Thermography 8
The Benefits of Combining Infrared Thermography with an Arc Flash Study 12
References 13
Conclusion 13
What's Next 13
A serious incident or failure of your electrical equipment can be extremely costly, and it's not unlikely the costs could be well into the millions of dollars. By combining the two services, you are getting the insurance that all aspects of a possible incident are being addressed and hopefully, your staff getting the proper training.