Webinar Presenter
JOHN KUROWSKI, SENIOR ENGINEER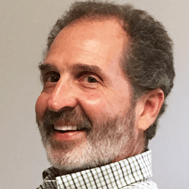 John is a leading toxic gas monitoring system design specialist.
H

olds a B.S. degree in Chemical Engineering from Penn State and an M.S. degree in Manufacturing Engineering from RPI.

Over 30 years of experience working in Manufacturing/Process/Facilities Engineering for printed circuit board and semiconductor manufacturing.

Responsible for the design and specification of Toxic Gas Monitoring Systems and participates in all project design phases from concept through construction documents.