8 Steps to Create an Electrical Safety Program Based on NFPA 70E
The electrical safety plan is your first line of defense against electric shock or arc flash incidents. It addresses how to evaluate the risks and lays out the safe work practices your staff should be adhering to. Failure to establish these parameters may result in an incident occurring.
The following eight steps will guide you in creating the major components of your Electrical Safety Program:
Step 1: IDENTIFY PURPOSE
Step 2: CREATE SCOPE
Step 3: ASSIGN RESPONSIBILITIES
Step 4: IDENTIFY REQUIREMENTS
Step 5: SELECT PROTECTIVE MEASURES
Step 6: ESTABLISH REQUIRED SAFE WORK PRACTICES
Step 7: INITIATE TRAINING
Step 8: PERFORM AUDITING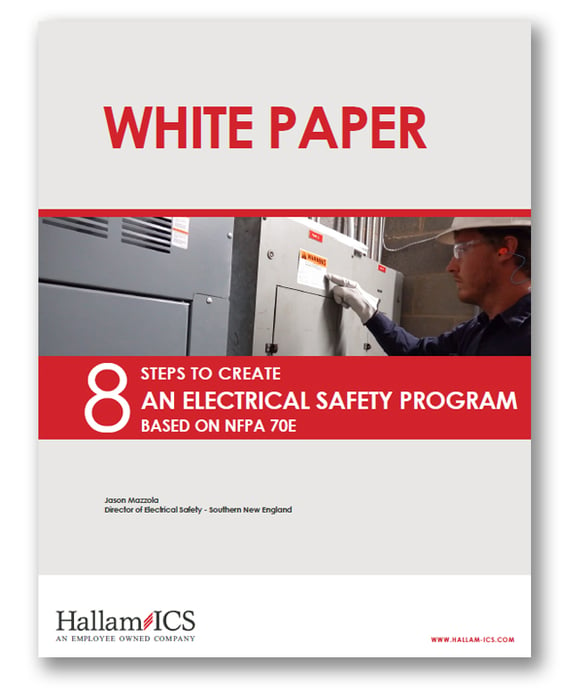 Most facilities have maintenance staff or on-site electricians who, at times, may need to perform work on live electrical equipment. The result is that your qualified staff needs to perform live electrical work. If they are not properly trained on the hazards or construction and operation of the equipment, these people could experience a shock or an arc flash.
The repercussions can be quite substantial including cost associated with medical bills, damaged equipment, lost production, fines, insurance claims, lawsuits and most importantly - the possible death of one of your employees.