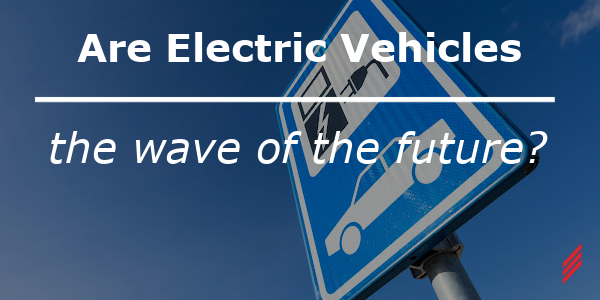 If you ask my grandfather, he's not on board. Personally, I'm intrigued. There's a lot to this emerging technology, and certainly a lot to learn. I don't claim to be an expert, but I've enjoyed learning about this hot topic over the past few years. This blog addresses a major pro and con associated with electric vehicles, per my own experience and understanding.
One of the main concerns I've heard about electric vehicles is uncertainty about charging time. No issue when you're commuting to and from work, but if you're on that long-awaited road trip to visit family or friends, no-one wants to spend hours at a rest stop waiting for their car to fuel up. We're accustomed to gas stations. Speed and efficiency at the pump are something most people have come to expect. There are several different types of charging stations. Let me explain what the current options are.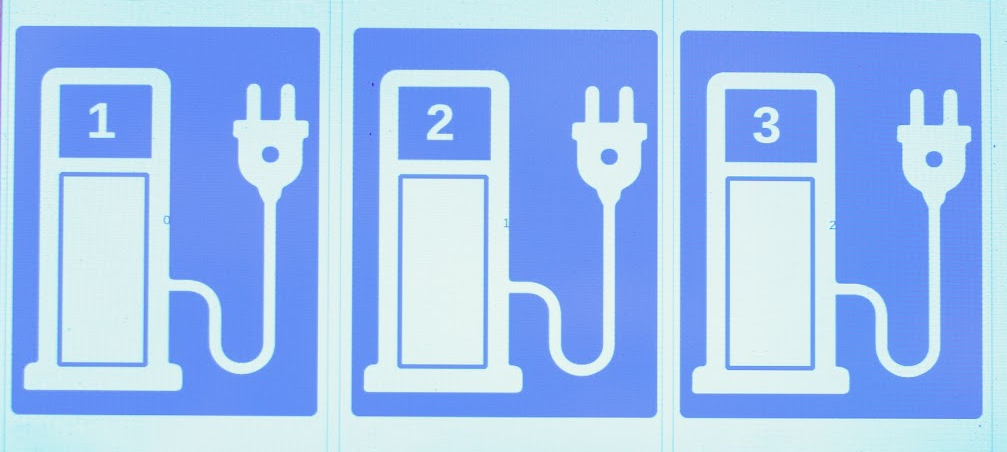 There are three different types of charging stations, level 1, 2 and 3. Level 1 charging stations use a typical 120V, 20A outlet, what you'd plug your microwave or coffee maker into. With a level 1 charger, if your battery is on empty you should probably plan to charge for several hours, if not overnight. A level 2 charging station requires a bit more juice, usually a 208V, single-phase, 40A outlet. This type of connection is comparable to an electric oven or drying machine. With a 2 charger, you can expect to spend at least a couple hours to get your car juiced back up. Both level 1 and 2 are practical for the home charge or office parking lot, but not for the long drive where you're looking for a quick break and want to get back on the road asap.
For electric vehicle drivers that have places to be and no time to waste, a level 3 charger is what they need. A level 3 charger would use a 480V, three-phase, 80A outlet. Now this is roughly the same energy a residential house is hooked up to use. The difference is, most homes don't have 480V power available, so a level 3 charger at home would most likely require a serious home improvement project. But if you know where to look, you can find these chargers in practical locations. Rest stops, malls and industrial parks are just some of the places to look. You can expect a level 3 charger to take about 30 minutes to get your car fully charged up. Not the 5-minute pump at the gas station most of us are used to, but is a 30-minute break after spending hours in the car so terrible? Some might even come to enjoy that sort of break after spending hours in their vehicle.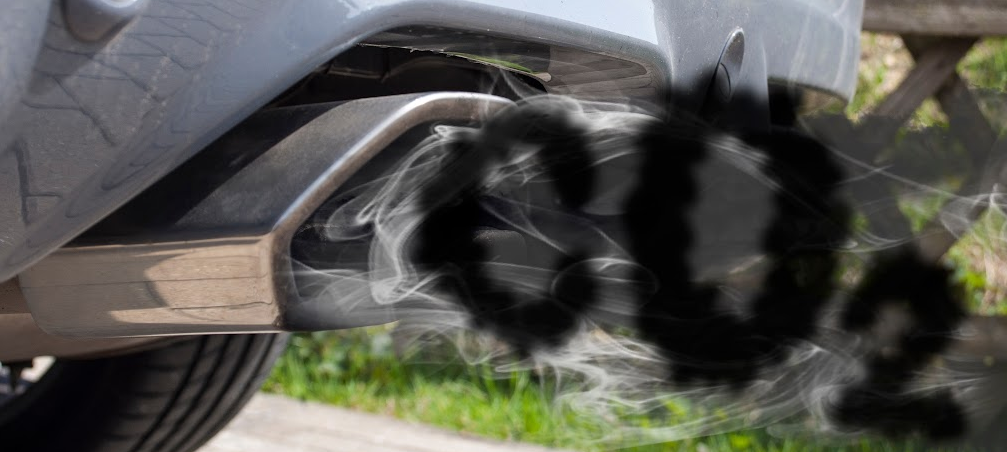 The second topic I wanted to dive into is the environmentally friendly push associated with replacing traditional gas-powered vehicles with electric vehicles. Concerns about carbon emissions are certainly a topic of concern and seems to be driving an increase in demand for electric vehicles. The transportation industry has long been a major contributor to poor air quality. Electric vehicles do not generate emissions directly, but let's dive into that.
Electric vehicles run on batteries. Batteries need to be charged. Typically, electrical vehicles are charged from the local energy grid you are plugging into. Now depending on where you plug in, that energy comes from different sources. If you are plugging into a grid where that area runs primarily on coal, the energy required to charge your electric vehicle really isn't emission free. A complicated discussion no doubt, but it's not as black and white as people may initially believe.
I minored in sustainable energy systems (Shoutout to Clarkson University in Up-Upstate New York). One of the courses associated with this minor looked at the carbon emissions associated with a typical gas car, an electric car, and a hybrid car. For that area of the NY energy grid, we came to the conclusion that a hybrid vehicle, had the least amount of emissions for that area of NY. This was concluded in 2016, and as the energy grid moves more towards renewable energy, this may change. But certainly food for thought.
I hope you've found this blog interesting, and I advise you do your own research before purchasing any vehicle. I see myself driving an electric car someday, but I'll leave that date to be determined.
About the Author
Eric Cassidy is an Electrical Engineer working out of the Malta, NY office. He joined Hallam in May of 2022 and has several years of experience in electrical MEP design. His work primarily focuses on power, lighting, fire alarm and security systems.
Read My Hallam Story
About Hallam-ICS
Hallam-ICS is an engineering and automation company that designs MEP systems for facilities and plants, engineers control and automation solutions, and ensures safety and regulatory compliance through arc flash studies, commissioning, and validation. Our offices are located in Massachusetts, Connecticut, New York, Vermont and North Carolina and our projects take us world-wide.