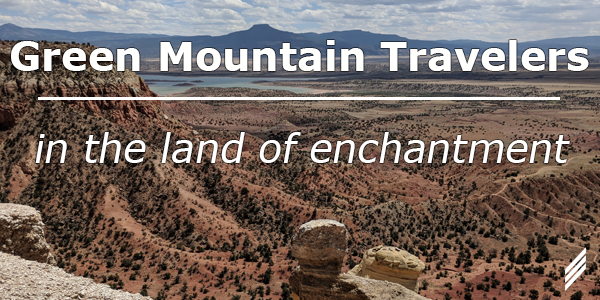 ---
The official state nickname of New Mexico is the "Land of Enchantment". My wife, Mary and I had read this state tourism slogan when researching our 2 month sabbatical to the southwest but having never been to New Mexico, we didn't know if this was marketing hype or reality.
This is my third sabbatical in my 30 + year career. Each one has marked a transition in my life. My first sabbatical was during a move back to the east coast from California and was done via sailboat from where I lived in San Francisco, through Mexico and Central America. The second sabbatical was with my two young daughters prior to entering school age and was done via ferry through the Greek islands. Now that the girls are adults and off doing their own thing, we decided to take this third sabbatical via car to the southwest so we could travel with our 2 dogs.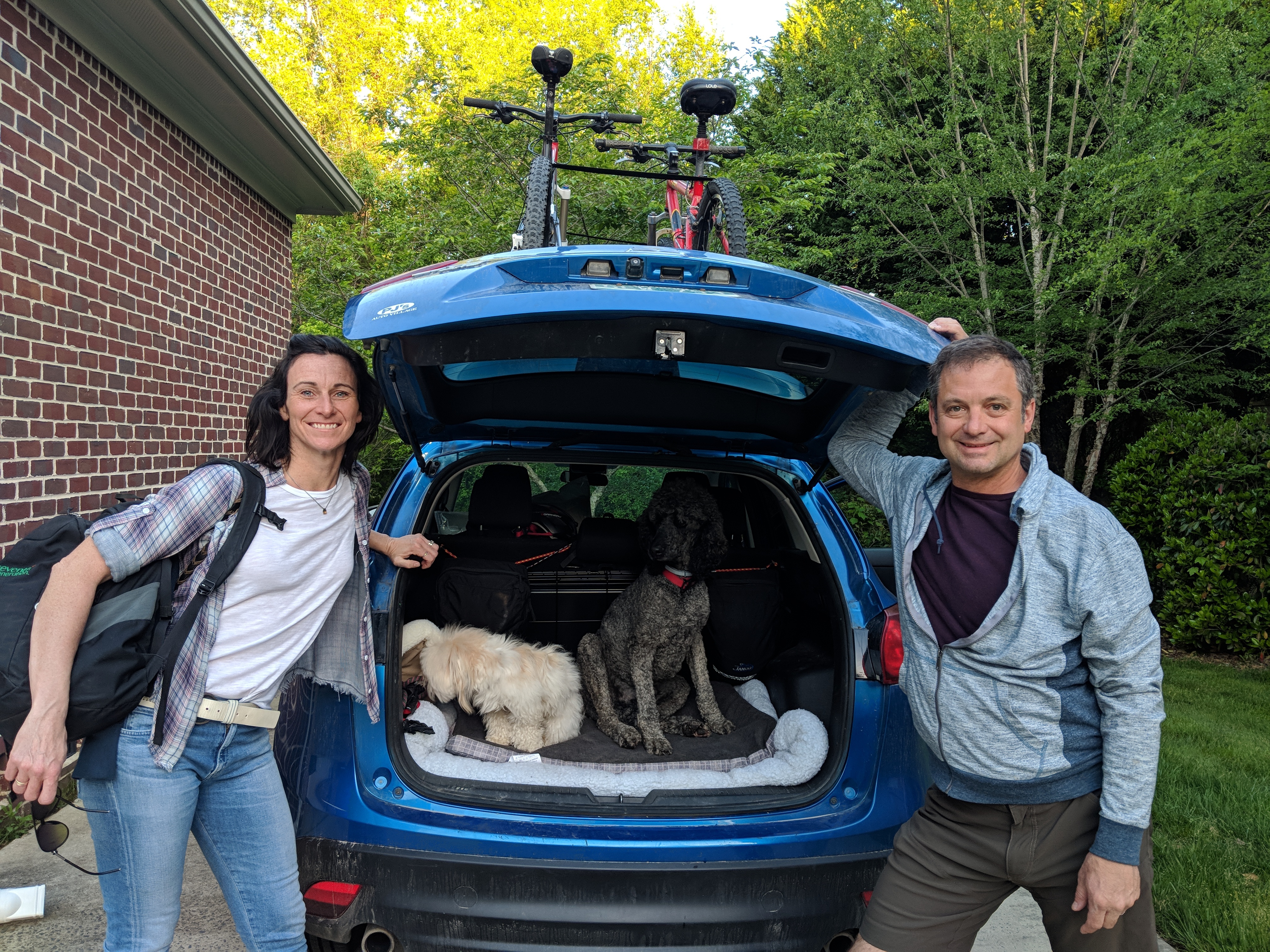 When traveling, we enjoy embedding ourselves in a location long enough to truly experience all it has to offer.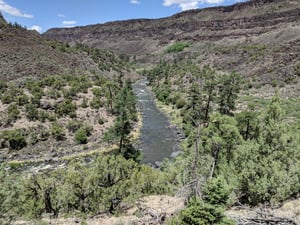 For the month of May, we chose Taos, New Mexico as our base because of its small size, Mexican-American culture and food, the art and music scene, the outdoor recreation opportunities and the scenic beauty. New Mexico has some of the most beautiful, diverse and unique landscapes we have seen. New Mexico's diverse terrain encompasses deserts, snow-capped mountains, alpine meadows,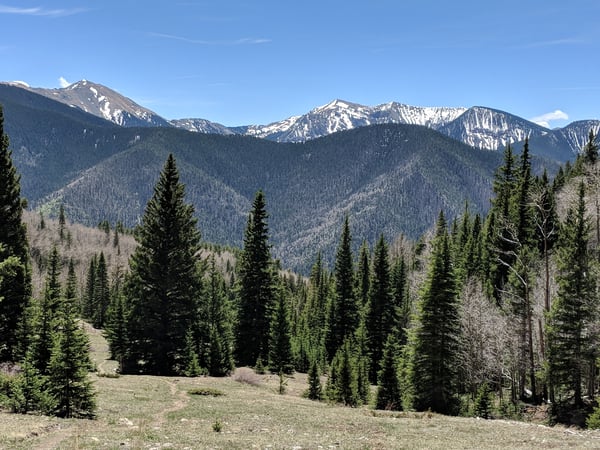 the Rio Grande Gorge, high mesas and red rock canyons. Located in the north-east of the state, Taos is situated between the 800 foot deep Rio Grande Gorge and the 14,000 foot high Sangre de Cristo Mountains with access to all this diversity within just a few miles of town. There are a multitude of hiking and mountain biking trails nearby and in season, skiing and white water rafting locations. There are also natural hot springs baths, rivers and clear mountain streams nearby.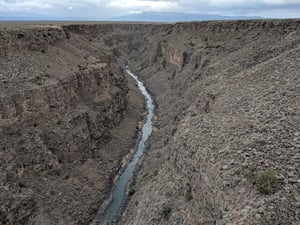 During this trip I hoped to expand my Spanish language skills and I was able to attend a 2 day conversational Spanish class at the local library in town, a short walk from the 1 bedroom Casita we rented for the month. From this Casita, with a walled yard for our dogs, we were able to walk to the town plaza for coffee, sweet treats, art gallery browsing and the weekly farmers market as well as yoga classes, restaurants, the town park for a music festival and the local community theater for weekly independent film viewings. As anticipated, the authentic Mexican and New Mexican cuisine has been a real treat for these visitors from the Green Mountain State.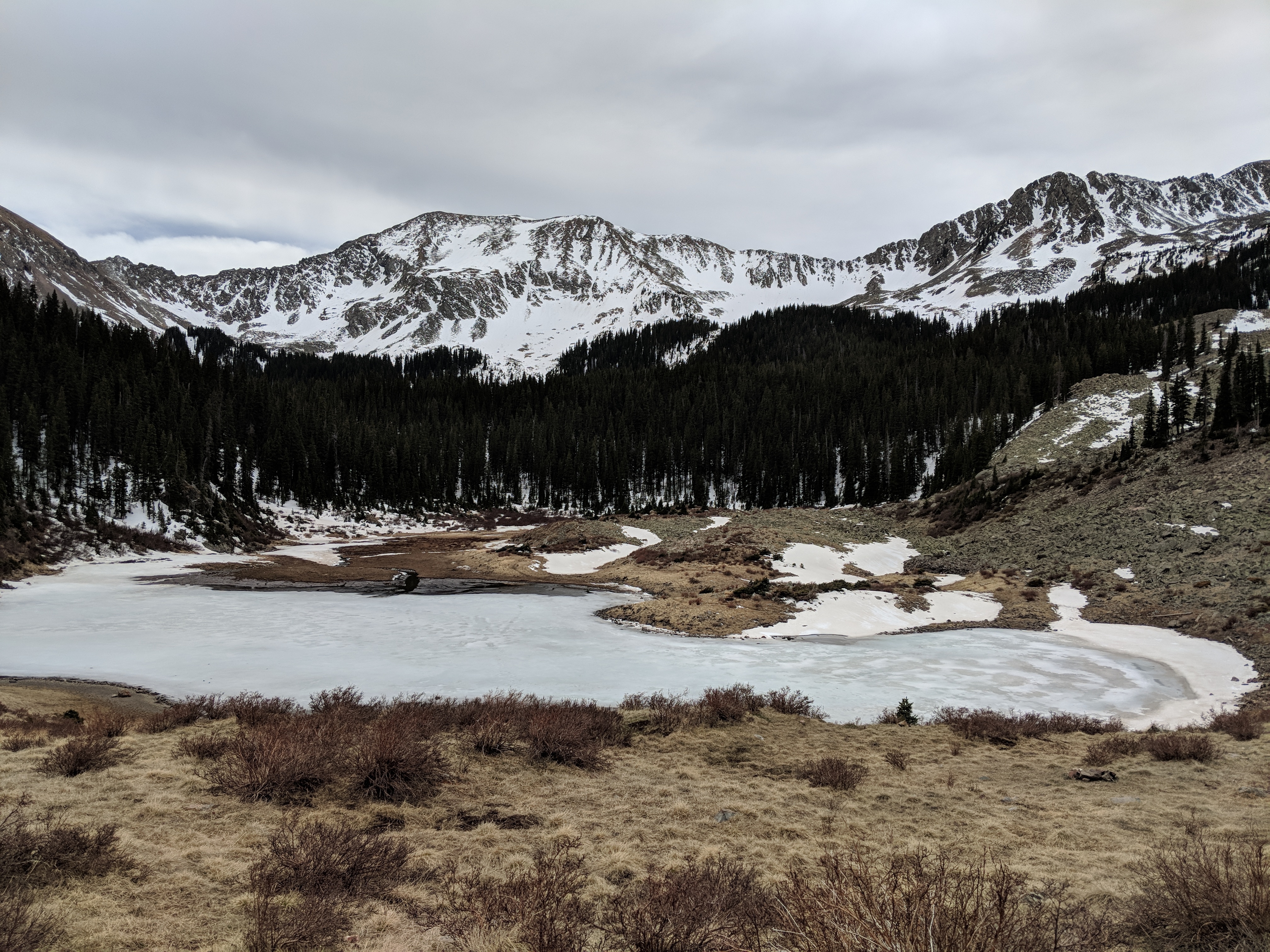 This being our third week in Taos, I can now say for that the "Land of Enchantment" slogan does truly apply to this beautiful and fascinating state. Next month, we head to Rico Colorado located in the San Juan Mountains. The Colorado state tourism slogan is "Fresh Air and Fond Memories Served Daily". We look forward to it.
About the author
Allan Stier is the Vermont Controls Engineering Manager for Hallam-ICS. He has been designing, installing and programming control systems since 1986.
Read My Hallam Story
About Hallam-ICS
Hallam-ICS is an engineering and automation company that designs MEP systems for facilities and plants, engineers control and automation solutions, and ensures safety and regulatory compliance through arc flash studies, commissioning, and validation. Our offices are located in Massachusetts, Connecticut, New York, Vermont and North Carolina and our projects take us world-wide.