Non-Dairy Equipment Installation
Waterbury, VT
Food and Beverage
Ben & Jerry's is an iconic brand. They are well-known and loved for the scrumptious ice cream and their creative combinations of ingredients and flavors with favorites such as Cherry Garcia and Chubby Hubby. They have also been pioneers in leading the way for Social Responsibility and deeply understanding the wishes of their customers. This care for their customers extended to introducing a new line Non-Dairy frozen desserts.
Introduction of the Non-Dairy product line required the installation of new equipment in an existing frozen dessert manufacturing facility. There were several important aspects to the project, including schedule, product yield and maintaining on-going operations without interruption. Experienced with similar project requirements, Hallam-ICS was selected to support the control system implementation for the project.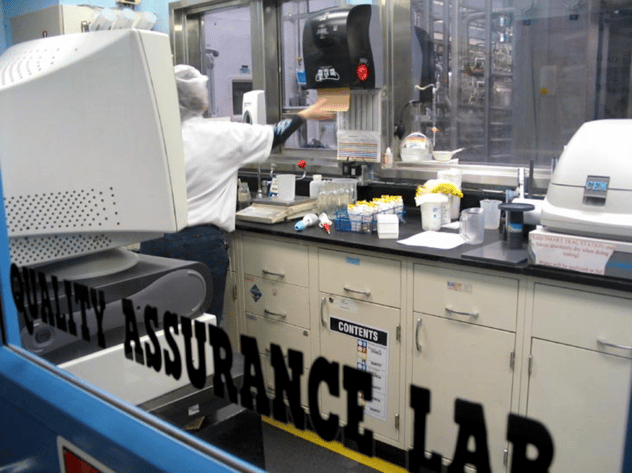 The control system required significant changes, including upgrading the Allen-Bradley PLC processors from PLC-5 to ControlLogix, incorporating FactoryTalk Batch recipe management and adding new PLC code for the new process and equipment, including drives, pumps, valves and instrumentation to support new batch tanks, a homogenizer and HTST pasteurization.
Hallam-ICS assembled an experienced team including a project manager, process control system engineers and technicians who thrive in fast-paced, challenging environments. The team worked closely with Ben & Jerry's engineering and operation staff to fully understand the new process and how to seamlessly integrate into existing systems. This up-front effort paid dividends, as the first run of the Non-Dairy products met the yield goals, allowing the product to get to market as scheduled and allowing Ben & Jerry's to deliver a new option to their loyal customer base.