New Fab Toxic Gas Monitoring System
Northeast United States
Semiconductors
A leading-edge semiconductor manufacturer committed over $10 Billion to build their campus with a goal of becoming the largest foundry in the United States. Construction of the new Fab was a significant undertaking with an aggressive schedule. To select a provider of the Toxic Gas Monitoring System (TGMS) for the site, several items were identified as being important:
Ability to meet fast-track schedule
Attention to detail (Life Safety System)
In-house design, programming and commissioning
Financial strength (bonding to $10 Million)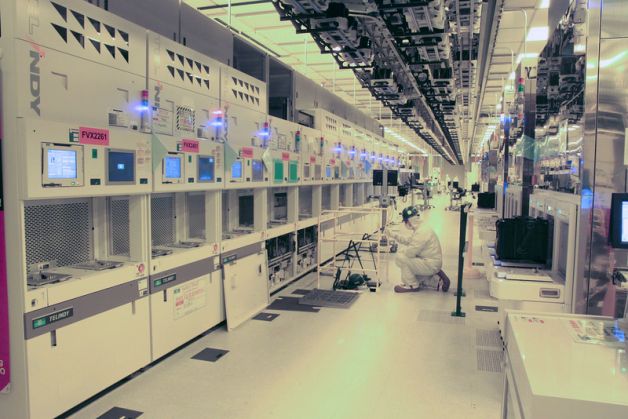 Hallam-ICS was chosen to provide the TGMS and what was important to our client became everything to Hallam-ICS.
To meet the schedule and maintain progress, Hallam-ICS staffed the team with experienced in-house project management, TGMS code experts, control system engineers and commissioning engineers. Our team formed a tight connection with the construction manager and the owner, having several progress meetings to make sure the final system met all expectations. The system is based upon Allen-Bradley ControlLogix PLC's and GE Cimplicity front-end, while utilizing Honeywell gas detection equipment.
Hallam-ICS instituted a "zero defect" policy and developed an in-house web-based design tool that provided automated error checking and generation of PLC code and commissioning documents. This application greatly improved overall quality and enabled Hallam-ICS to meet the aggressive schedule despite regular design changes.
All key project milestone dates were met while also delivering a thoroughly commissioned system to insure a safe and reliable manufacturing environment.