Chiller Upgrade Engineering Design
Andover, MA
Biotech & Pharmaceutical
As the world's largest biopharmaceutical company, Pfizer has facilities all around the world. Effectively utilizing their research and manufacturing space and managing their utility costs is an on-going challenge with a double bottom line impact; minimizing their energy costs while also reducing their carbon footprint. With a resume of implementing sustainable designs in industrial environments, Hallam-ICS was selected to provide MEP engineering services for a chiller upgrade at one of Pfizer's research and manufacturing facilities.
This project included the installation of two 1250 ton steam driven chillers to replace three existing steam absorption chillers. In addition the cooling tower cell was reconfigured to include two independent banks; one bank of towers dedicated to the electric chillers and one bank dedicated to the steam turbine driven chillers.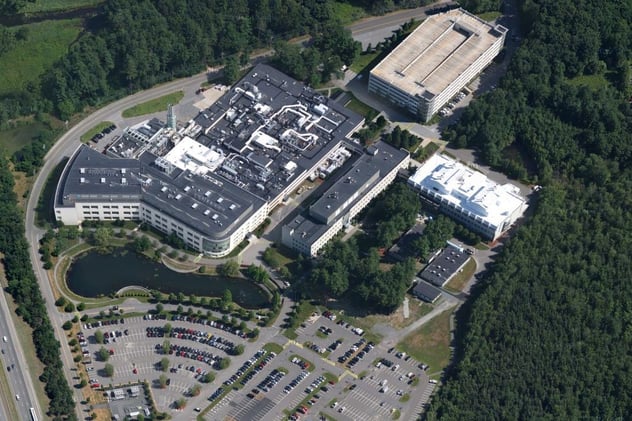 The MEP design included demolition and installation drawings for all mechanical, electrical and controls associated with the project. Also included were P&IDs, sequences of operations and valve and instrument schedules. Due to the tight space constraints for the project, Hallam-ICS utilized a 3-dimensional model for the piping layout.
The efforts put into the detail design and 3-D model proved beneficial during construction and allowed the project to be completed with the planned schedule and budget while not impacting existing operations.