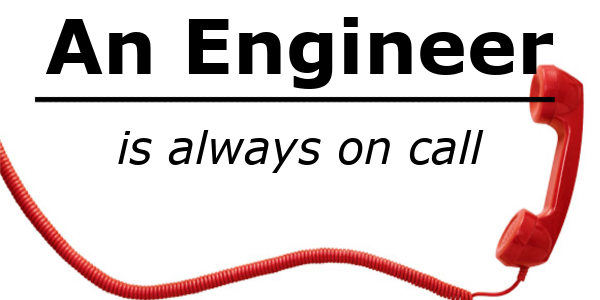 The winters are cold in central Vermont. Last week a friend of mine sent me a text message "Do you know how to light my furnace?" at about 4:00 pm, it was 13 degrees F outside and predicted to cool even further (it was -8 degrees F the next morning). After a few back-and-forth text messages I discovered she had run out of oil (or so she thought) and the fuel oil burner on her hot water boiler was tripped off on flame safety. After a few resets I told her to stop and I would be there on my way home.
I used to hustle more than I do now, including a side job of residential oil burner and boiler cleaning and tuning.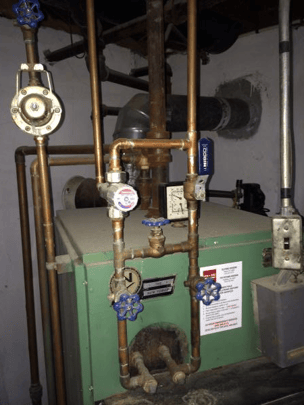 Residential oil burners and boilers are beautifully simple, I could write volumes on the elegant and reliable heating systems we as engineers have given the world. Working on these systems reminds me to keep our own design work straightforward. Simpler is usually better.
Before heading to my friend's, I stopped at home and picked up the tools I thought I would need. The situation was not yet dire at her house, it wasn't cold in the house. My friend and her children were relaxed. In the boiler room, the oil burner was tripped on flame safety and the automatic air vent was leaking. Residential automatic air vents are reliable like oil burners, you can count on them every time to leak.
Troubleshooting is not novel, check the obvious things first. I cracked a fitting on the outlet of the oil filter at the tank and oil leaked out, indicating she had oil in the tank. Then I cracked a fitting on the 1/8" pump discharge fitting and reset the burner, no oil. While the burner is running, I saw the pump connector and pump shaft were spinning. Either the line is plugged (possible, it is a 1950's era 3/8" copper tube which runs from the tank through the floor slab to the boiler) or the pump is defective. I put a short piece of 3/8" tubing on the inlet connection and put the other end in a plastic cup of oil I took from the tank. After resetting, still no fire, so bad pump is the obvious conclusion.
After 8:00 PM, there is no store within 40 miles with this oil pump. So, I head home to see what old pump I might have in the basement, or what I might be able to do to fix the bad pump. Rummaging through a box of old oil burner parts I find an old pump. I pull it apart, replace the screen, clean the gasket surfaces, reassemble with a new gasket and check to make sure there is no oil bypass plug installed (single pipe supply). Then I transferred the fittings from her pump to the replacement.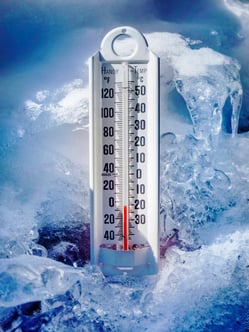 Driving back to her house, the car's thermometer indicated 11 degrees F. While I was working on installing the new one, cool air was flowing in through the combustion air opening between the boiler room and the garage, reminding me of the need to have fire and soon. After installing the pump and the oil connections I pressed the reset button again and brought flame, which brought a sense of relief. The boiler was up to temperature within 15 minutes and cycling normally. Making this urgent fix in just a few hours is different than an engineering project that goes on for three years. Both are satisfying, but restoring heat to my friend and her two kids on a cold night is gratifying.
About the Author
Bill has been a mechanical engineer since 1995 and with Hallam-ICS since 2010. His career has brought him to the top of the Transamerica Pyramid Center, chemical plants, underground mines, paper mills, and semiconductor fabrication facilities. He has experience designing, specifying and installing mechanical and electrical systems in the built environment covering industrial, institutional and commercial facilities.
Read My Hallam Story
About Hallam-ICS
Hallam-ICS is an engineering and automation company that designs MEP systems for facilities and plants, engineers control and automation solutions, and ensures safety and regulatory compliance through arc flash studies, commissioning, and validation. Our offices are located in Massachusetts, Connecticut, New York, Vermont and North Carolina and our projects take us world-wide.