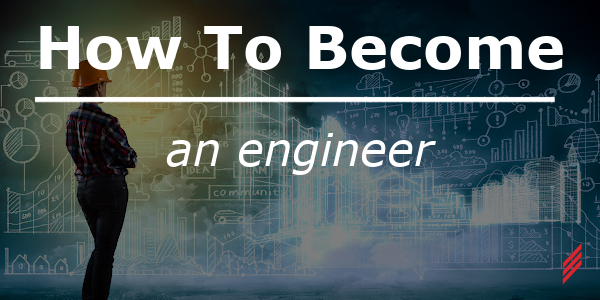 "Intellectually curious engineers never stop learning."
By the time they enter high school many students have an idea of what they want to be when they grow up, which path to follow after school and what career choices might be of interest. Participating in high school career education events will give you more information and enable to you to make better decisions about your future. It will help with figuring out what you want to be and also help eliminate what you are definitely not interested in. You can't make a good decision about something when you don't have all of the facts.
Each year, members of the Hallam-ICS team participate in several high school career events. Each year we get asked similar questions about what we do and how to become and engineer.
What are engineering disciplines?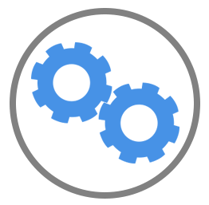 Mechanical engineering:
Mechanical engineering is one of the broadest engineering disciplines. Mechanical engineers typically need a bachelor's degree in mechanical engineering or mechanical engineering technology. Engineering programs usually include courses in math and life and physical sciences, as well as engineering and design courses.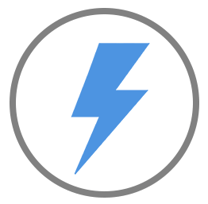 Electrical engineering:
High school students interested in electrical engineering benefit from taking courses in physics, algebra, trigonometry and calculus. Courses in drafting are also helpful – for both disciplines really. Electrical engineers typically need a bachelor's degree in electrical engineering or electrical engineering technology.
Where do engineers work?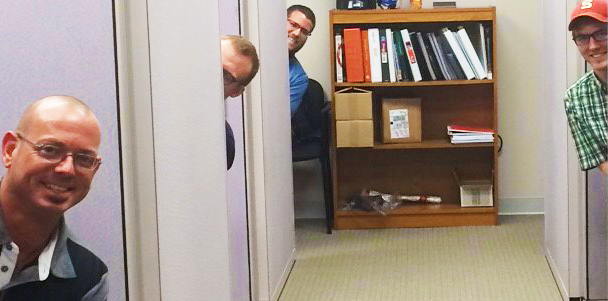 Engineers generally work in offices and may visit work sites. They work mostly in engineering services, research and development and manufacturing. They use computers extensively. Most engineers work full time. Engineers can work in many industries and on many types of projects. Job prospects may be best for those who stay informed regarding the most recent advances in technology.
What to focus on?
Engineering technology programs focus less on theory and more on the practical application of engineering principles. ABET (Accreditation Board for Engineering and Technology) – accredits engineering and engineering technology programs. We prefer to hire students from an accredited program. A degree from an ABET – accredited program is usually necessary to become a licensed professional engineer.
What is the job outlook?
US Bureau of Labor Statistics reports range of median annual wages for mechanical engineers. The lowest 10% were less than $53,640 and the highest 10% were more than $128,430. Employment is expected to grow 5% from 2014-2024. The lowest 10% for electrical were less than $63,430 and the highest 10% were more than $151,990. Employment is expected to stay the same from 2014-2024.
Wages for both disciplines are dependent on industry and location. Electrical engineer job growth will occur largely in engineering services firms as other companies cut costs by contracting their engineering services rather than employing engineers directly.
What licenses, certifications and registrations do I need?
Licensure is not required for entry level engineers. Engineers can apply for and take an exam to become a licensed Professional Engineer (PE) which allows for higher levels of leadership and independence. A PE can oversee the work of other engineers, stamp and sign off on projects and provide services to the public. Licenses are issued per state and generally require:
A bachelor's degree from an ABET accredited engineering program
Successfully passing the Fundamentals of Engineering (FE) exam
At least 4 years of relevant work experience
Successfully passing the Professional Engineering (PE) exam called the Principles and Practice of Engineering.
Those who successfully pass the FE exam are called Engineers in Training (EITs) or Engineering Interns (EIs). After meeting work experience requirements, they can site for the 2nd exam. Many states require continuing education to maintain licensing. There are additional certifications that can be gained to demonstrate competency in specific areas – you never stop learning in engineering!
10 Important qualities to become a great engineer:
Creativity – ME's design and build complex systems and pieces of equipment or machinery. A creative mind is essential.
Listening skills – Engineers often work on projects with others – architects, owners, contractors etc. They must listen to and analyze different approaches made by other experts to complete the task at hand.
Math skills - Engineers use calculus, statistics, and other advanced math for analysis, design and troubleshooting.
Mechanical skills – Engineers need to apply basic engineering concepts and mechanical processes to the design of systems and devices.
Problem solving skills – Engineers need good problem solving skills to design useful systems and products.
Concentration – Engineers design complex electrical systems, components and products. They must be able to keep track of multiple design elements and technical characteristics.
Initiative – Engineers must be able to apply their knowledge to new tasks in every project and must keep up with new technology.
Interpersonal skills – Engineers must be able to work with others to make sure their plans are implemented correctly.
Speaking skills – Engineers work closely with other engineers and technicians. They must be able to explain their designs and reasoning clearly. They may need to explain complex issues to customers who have little or no technical expertise.
Writing skills – Engineers may need to develop technical publications, project proposals and design method documents.
Hopefully this information has given you more answers than created questions. Either way, if you are passionate about engineering and would like to learn more, reach out to us.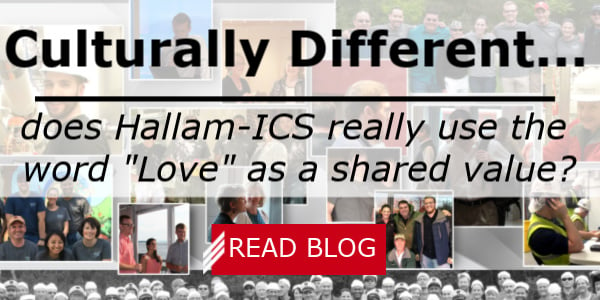 About the author
Linda Kronoff joined Hallam-ICS in 1992 less than a year after moving to Vermont on a post-college whim. Clearly something resonated with the company and the state since she is still here having transitioned from Admin Assistant to Office Manager, Human Resources and now Director of People and Culture. Life and work have not been dull since and as long she can have that cup of coffee in the morning, she is up for the challenge.
Read My Hallam Story
About Hallam-ICS
Hallam-ICS is an engineering and automation company that designs MEP systems for facilities and plants, engineers control and automation solutions, and ensures safety and regulatory compliance through arc flash studies, commissioning, and validation. Our offices are located in Massachusetts, Connecticut, New York, Vermont and North Carolina and our projects take us world-wide.