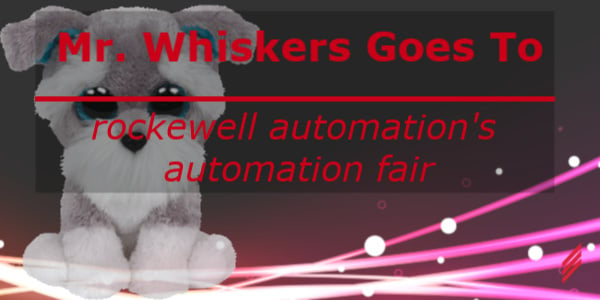 Mr. Whiskers is my daughter's favorite Beanie Boo and he traveled to Houston Texas with me to attend Rockwell Automation's annual gathering at this year's Process Solution User Group (PSUG) and Automation Fair. We learned about a lot of new technologies and software that Rockwell and their partners are offering. Mr Whiskers loves Legos, so our first stop was the First Lego booth!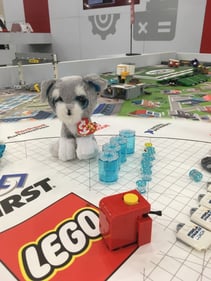 PSUG and Automation Fair are all about learning what new and upcoming technologies are available. As a Control System Integrator I'm always looking for ways Hallam-ICS can bring value to our customers. This year we saw a lot of great products and had some fun along the way.
Rockwell has entered the DCS market over the last few years and is gaining traction with PlantPAx. Many existing DCS systems from vendors like Foxboro, DeltaV, and Honeywell have been in service for many years and have reached obsolescence. It's time to upgrade and many facilities are looking for viable upgrade paths. The process control and building automation systems can be implemented with PlantPAx, providing a single interface for your plant. PlantPAx has many benefits including scalability, openness, flexibility.
Rockwell offers cabling solutions to convert existing I/O terminations to ControlLogix I/O, allowing you to retain existing field wiring and reduce downtime during a conversion.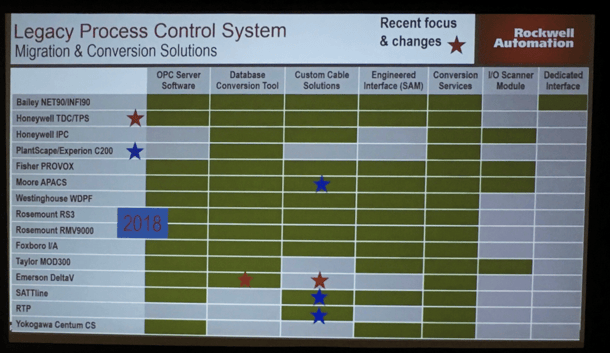 We also learned about new features with FactoryTalk Batch and eProcedure. The latest release allows you to use a standard browser to view and control your control your system, which simplifies using portable devices on the plant floor.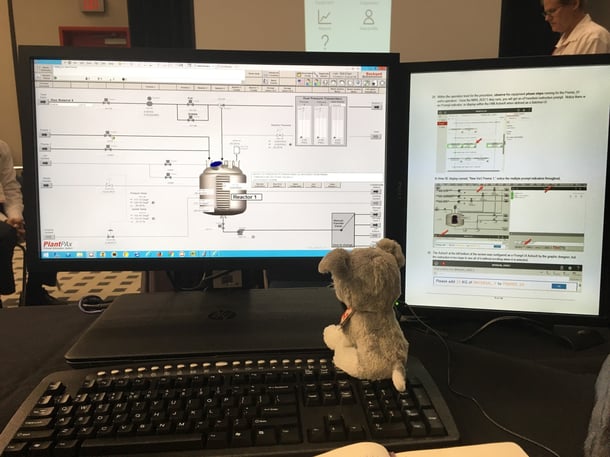 Mr. Whiskers learning about FactoryTalk Batch and eProcedure
We had the opportunity to attend an event at Minute Maid Park one evening. Signs of the World Series where still visible, and we got to go on a tour of the facility which included one of the dug-outs.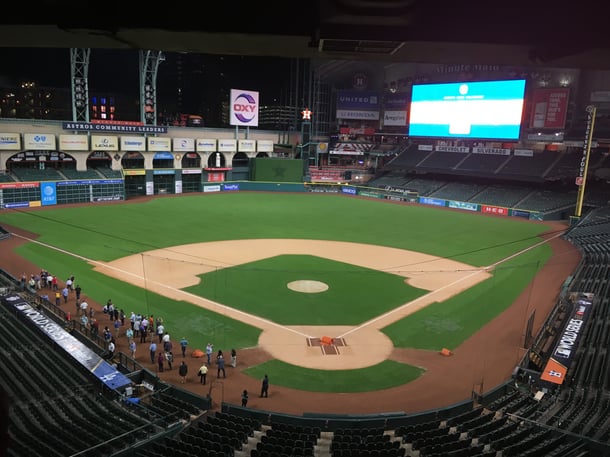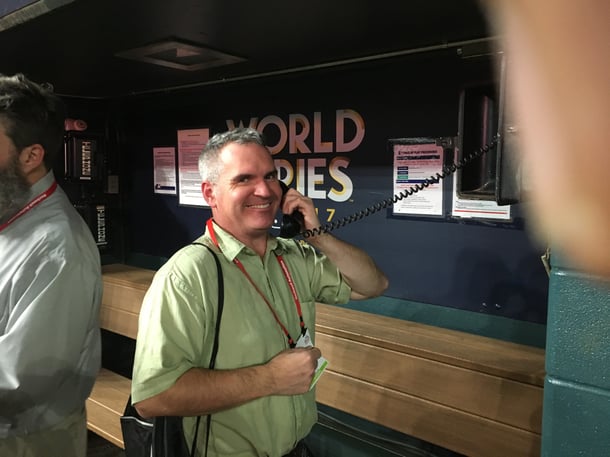 We tried calling the bullpen...no answer.
Our last day was spent looking at what some of the Rockwell partners have to offer. One of the standouts this year was Spectrum Controls, with their new Universal Industrial Gateway. The device allows you to establish links between Ethernet/IP and up to four different serial communication protocols and data can be mapped between all of the connected devices. The product will be available by the end of 2017.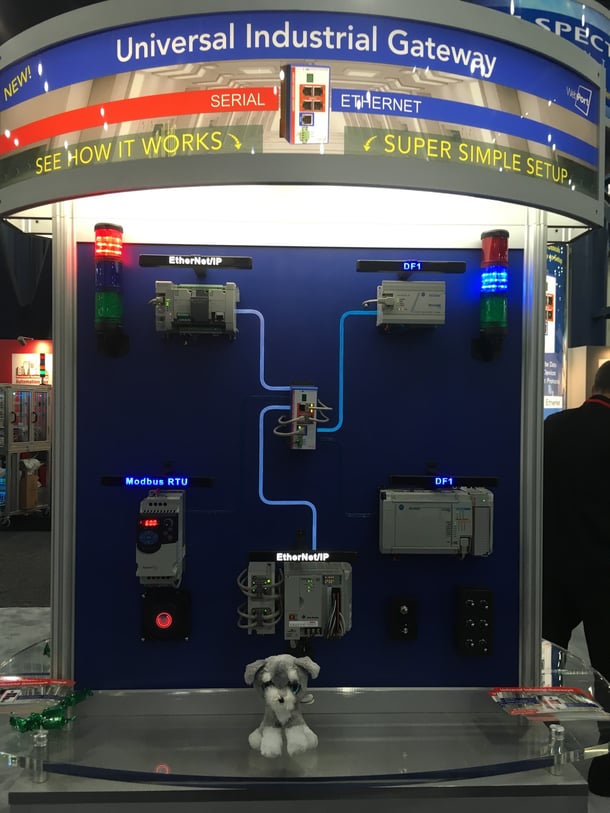 This year the time spent going to PSUG and Automation Fair was well worth it. We had the opportunity to meet many of the people behind the products from Rockwell and to learn about The Modern DCS, PlantPAx and many other products.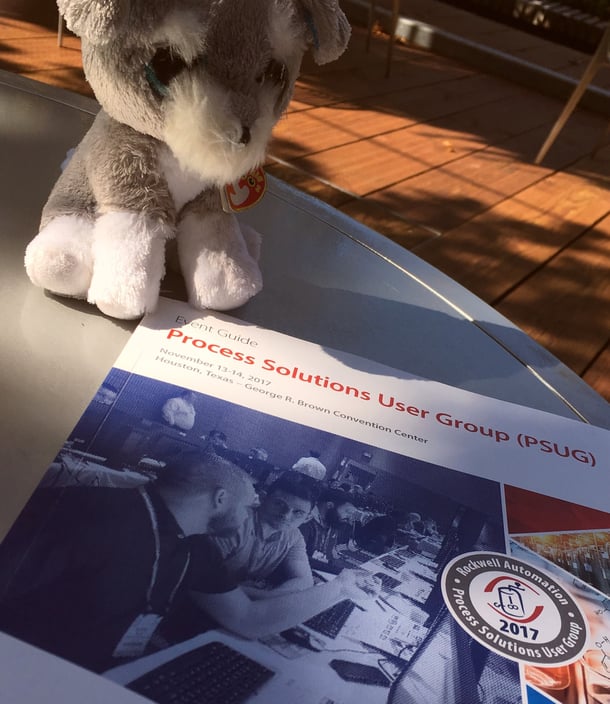 About the author
Aaron has been with Hallam-ICS since 2012. He hold a B.S. Degree in Computer and Systems Engineering from Rensselaer Polytechnic Institute and is currently the Controls Engineering Manager in the Malta, NY office.
Read My Hallam Story
About Hallam-ICS
Hallam-ICS is an engineering and automation company that designs MEP systems for facilities and plants, engineers control and automation solutions, and ensures safety and regulatory compliance through arc flash studies, commissioning, and validation. Our offices are located in Massachusetts, Connecticut, New York, Vermont and North Carolina and our projects take us world-wide.