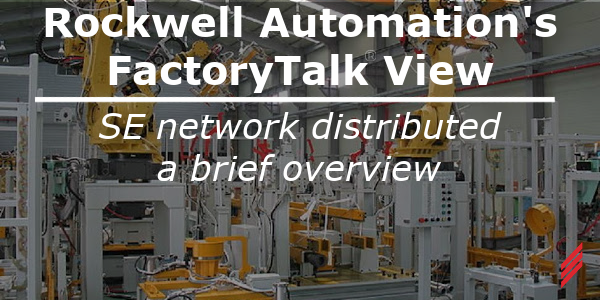 As control system integrators, we often encounter antiquated equipment and systems. What most people see on the surface is just the tip of the iceberg. Once you dive into the programs used for automation and data collection, you typically find a jumble of what we like to refer to as "spaghetti code".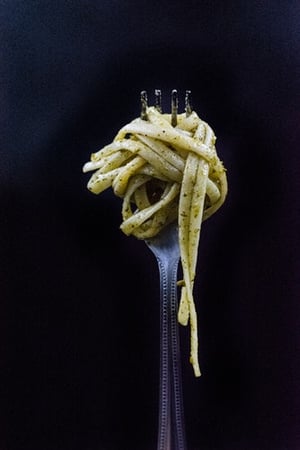 The system was likely well planned out, designed and programmed decade(s) ago. We understand there are challenges keeping up with changes in a fast-paced manufacturing environment. Over time, things are added, removed, and modified to satisfy production needs. These changes aren't always well documented, and those with in-depth knowledge of the system and its history may no longer be available to offer their valuable insight. What might have started off as a well-designed system eventually grows into something unruly, and difficult to troubleshoot and maintain. This can lead to extended delays when the system breaks (hardware or software failure), which is problematic for many of our customers who have a low tolerance for downtime.
Could it be time for an overhaul?
For customers with legacy supervisory control and data acquisition (SCADA) systems, and a preference for Rockwell Automation products, FactoryTalk View SE Network Distributed could be a great solution when upgrading. Whether you want to rip the band-aid off all at once with a complete hardware and software upgrade or bite off smaller chunks and do it in phases, going with a distributed system works well with either approach.
FactoryTalk View SE integrates well with other Rockwell Software products. Communication is optimized with the Logix family of controllers, however there are also easy connectivity options for non-Logix as well as 3rd party controllers. This is good news as it is not uncommon to see a miscellany of controllers that connect to the human machine interface (HMI) operators interact with in a manufacturing facility.
FactoryTalk View SE Distributed makes sense when you want to:
Share resources throughout the plant. In a distributed system, HMI clients can share data and graphic displays.
Have the potential for growth. We can architect a solution to meet existing needs, while supporting future expansion.
HMI software redundancy. This can be configured for the HMI Server, Live Data Server, and Alarm and Events.
FactoryTalk View SE Distributed supports multiple clients (Thick or Thin). Thick or Thin clients are the best option for onsite operators who need reliable access to the HMI. FactoryTalk ViewPoint is also available for non-critical access to the HMI. There is no software installation required for FactoryTalk ViewPoint, all you need is a web browser.

With the latest version of FactoryTalk View SE (version 10.00) you can have:
Up to 10 HMI servers
Multiple data servers (ie. RS Linx Classic, FT Linx)
80 (max) Thick or Thin clients in any combination
50 (max) ViewPoint clients
The client limits are maximum values and will depend on several factors. We will ensure your system is suitably architected so that resources (HMI servers, data servers, ViewPoint servers) are not overloaded.
FactoryTalk View SE Distributed software can be installed on physical or virtual servers. Rockwell Automation supports virtualization in production environments using VMware. By running multiple images on the appropriately sized server, you can reduce the number of physical servers, also reducing maintenance cost as well as eliminating potential (eventual) hardware failures.
For more information about FactoryTalk View SE, and to see latest release details (V10.00), follow this link:
https://www.rockwellautomation.com/rockwellsoftware/products/factorytalk-view-se.page
FactoryTalk View SE Network Distributed may or may not be the right product for you. If you are ready to upgrade existing hardware, software, entire systems, or would like help with a new installation, we would be happy to discuss the many possible solutions to meet your specific needs.
About the Author
Brenda Rose is a Senior Controls Engineer with 20 years experience. Brenda obtained a Technologist degree in Mechatronics, a college program heavily influenced by the automotive industry. Her career has focused on controls engineering in manufacturing.
About Hallam-ICS
Hallam-ICS is an engineering and automation company that designs MEP systems for facilities and plants, engineers control and automation solutions, and ensures safety and regulatory compliance through arc flash studies, commissioning, and validation. Our offices are located in Massachusetts, Connecticut, New York, Vermont and North Carolina and our projects take us world-wide.