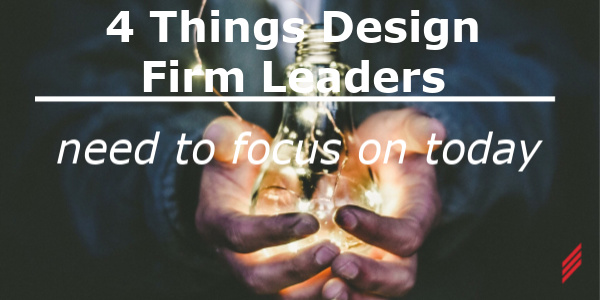 With each passing year, the design world continually changes! What are the challenges for today's Design Firm Leaders? Let's look at 4 areas which are moving in ways that the failure to keep pace may lead to challenges in a firm's ability to compete.
People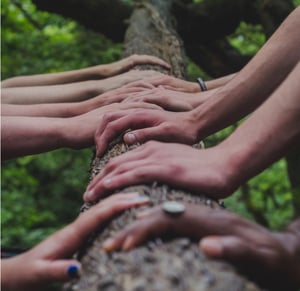 People have always been an area where all of us have seen successes and failures. Let's face it, like sports, a design team's talent and leadership can make it special. Recruitment, retention, and professional education approaches are changing dramatically because of social media, generational type attitudes, geographical cost of living, and changes in one's quality of life. Because of the cost of living in many areas of the country, an increasing number of individuals are reluctant to relocate due to a spouse or partner's income loss. Social media's entrance into recruitment is rapidly becoming a fast paced movement with new entities moving in every day it seems. Those of us just getting used to LinkedIn as both a networking and recruitment tool are now being inundated with new growth areas which are replacing the traditional Professional Recruiters of the past. These efficient work platforms can not only assist us but hurt us as well. Our employees can be seen at any point in time as a free agent with knowledge of opportunities. How each firm strategizes to solve this web of employment tools to their benefit will determine future success.
Modeling
Modeling has become the basis for presenting alternatives which can be efficiently integrated into the early design development by demonstrating through a highly visual process how a solution might look as well as work. Modeling is enchanting to clients as it allows them to easily characterize as well as explain decisions to their superiors. A highly-oriented modeling process also represents (along with talent) a leverage for any firm to explain their fee arrangement as a "value add". Firms that seek to integrate all levels of design modeling into their design studios tend to be highly sought after by clients which will continue to look at the value of highly visual and analytical concepts as decision making tools.
Office Work Concepts
Office Work concepts continue to be experimented with as all of us become more ingrained in the new technologies available to our design studios.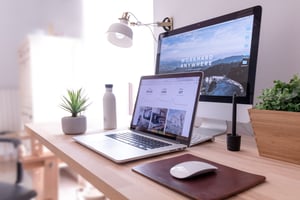 Programmed areas for project discussions, 3D modeling shops, sit down or flexible stand up work stations, less uniformity in cubicles resulting in open work stations, no private offices – it seems we are following in the path of our technology clients who for years sought open dialog for thought provoking collaboration. Remember, your office should reflect your philosophy and be highly visible and engaging to clients who visit.
Exceptional Business Model
An exceptional business model for Engineering Firms has never been more critical. Just look at the number of firms continuing to merge due to not being able to sustain themselves due to poorly planned futures or having no plan at all to sustain their ownership. 100% ESOP ownership, which Hallam-ICS and others have chosen as their succession planning is a good way to assure strength for the long term. Firms cannot do this transition in a short period. It takes financial strength, proper execution and time. Mergers and acquisitions have continually been important to expand and compete in the marketplace, but it seems that the design engineering field has been slowly losing the number of mid-size firms just as our society seems to be doing with the middle class. This mid-size firm area has traditionally been represented by some of the most creative and fast moving firms over the last 50 years. How firms repay their investors is a key to them continuing as an independent entity or evaporating into the crowd.
I welcome any thoughts, comments or questions. You can reach me at powersmk@aol.com
About the author
Michael K. Powers is a retired former Chairman and CEO of Symmes Maini & McKee Associates (SMMA), a 160-person architecture, engineering, interior design, and planning. He is a graduate of Northeastern University (BSCE 1971) and the prestigious ACEC (American Council of Engineering Companies) Senior Executive Institute Program (1998).
A respected leader, writer and lecturer in the design of advanced technology facilities, Mike was directly involved in advanced projects with such clients as Digital Equipment Corporation, RCA, MIT, EMC, IBM, Analog Devices, and Teradyne.
Mike has also served the professional and public communities and feels strongly about such participation as both a personal and career development tool and as a contribution to our design and construction industry becoming better. He has been elected Fellow of two leading engineering societies, the American Council of Engineering Companies and the American Society of Civil Engineers. He is a LEED Accredited Professional. Mike has been an outside Board Member of Hallam-ICS of Burlington, VT for the past nine years.
About Hallam-ICS
Hallam-ICS is an engineering and automation company that designs MEP systems for facilities and plants, engineers control and automation solutions, and ensures safety and regulatory compliance through arc flash studies, commissioning, and validation. Our offices are located in Massachusetts, Connecticut, New York, Vermont and North Carolina and our projects take us world-wide.