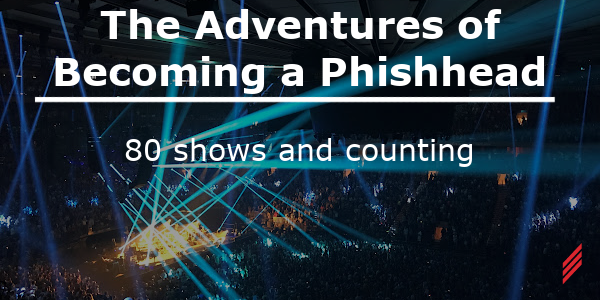 ---
"The only rule is it begins, happy happy, oh my friend…" -Phish

The first thing I notice as I pull into the parking lot and park my car is the energy of these people. Massive amounts of tie-dye, and flowy dresses flood my view. I watch mesmerized at the colorful hula-hoops, barefoot toes dancing, and the contagious laughter of everyone. Music fills the scene, hugging old friends and new ones - catching up on life between shows, reminiscing of past shows and memories and visibly excited of what's to come. I breathe deep and feel the dirt beneath my feet, look around and feel an immense sense of being home, and that's when it hits me - I have found my people.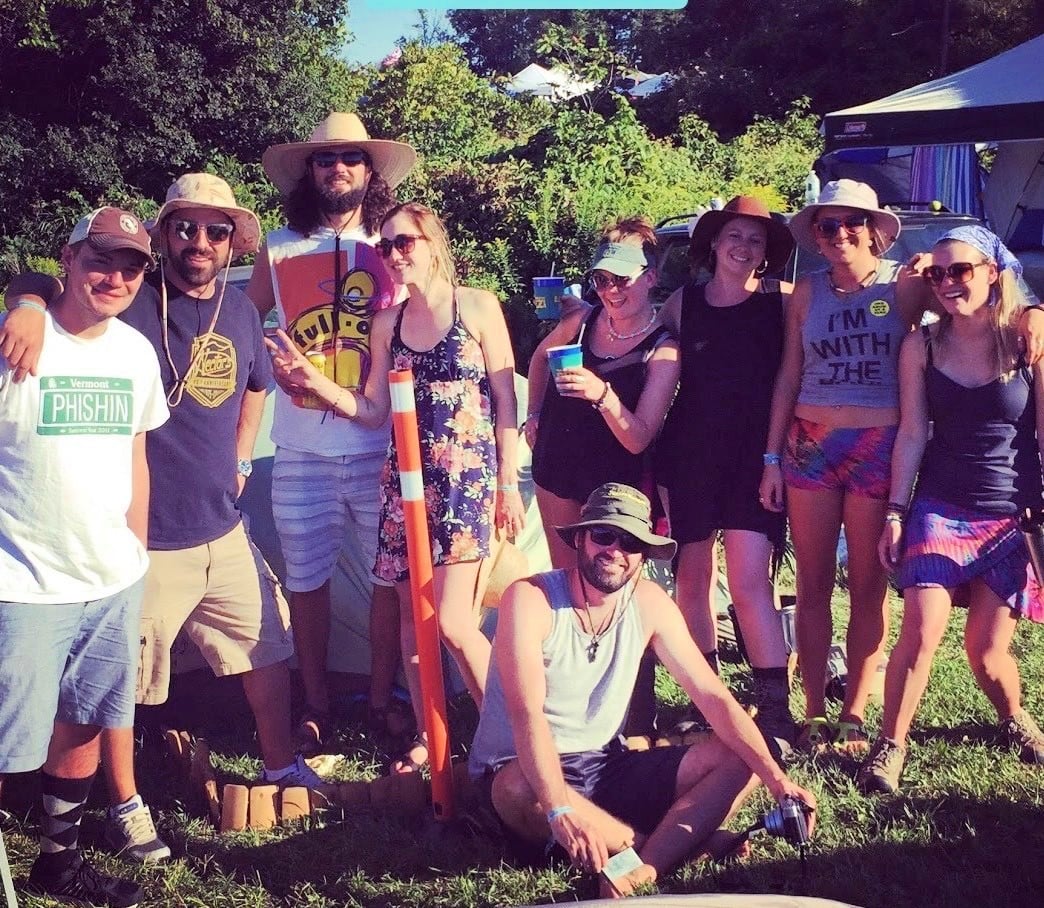 As I make it to the lawn, where my "seats" are, the energy is palpable. I overhear people guessing what the opening song will be, what they will play in general and rattling off songs they hope to hear over the 3+ hour show we are about to experience. I don't participate in guessing the songs, or verbalizing a wish list, I am just happy to finally be here, at my first Phish show. It's June 6, 2009, and I'm in Mansfield, Massachusetts, unknowingly about to embark on a journey that will forever change my life.
As the first note of Trey's guitar plays, I feel butterflies and excitement. This is it, it's about to begin. I spend the next several hours dancing barefoot on the lawn with a group of my closest friends, laughing, and being filled to the brim with the greatest love on earth, live music.
Let's rewind for a minute, back when I was a kid, my oldest brother Dan, liked Phish. He had the rainbow Phish sticker on his 2-door silver Honda civic and I could usually hear Phish coming out of the speakers, and I wanted in. I listened to them on my own growing up but my friends at the time weren't really into "that kind of music". I didn't really have anyone to talk to about how cool I thought this band was or how much I loved their music, and since they weren't touring anymore, they had broken up in 2004, I had no chance of seeing them live.
In college I finally met some other like-minded people, and a lot of them loved Phish. I even introduced some of my friends, who weren't familiar with them, by suggesting certain songs I thought they would like, trying to find the doorway for them into Phish. Fast forward to my sophomore year of college (2009) when Phish announced, after a much needed five year hiatus, they were getting back together and would be touring that summer. I couldn't believe it! I thought I was dreaming; I would finally get to see Phish live and I couldn't have been more excited. Little did I know, what seeing Phish live and being there really meant and how much it would affect the next 13 years of my life.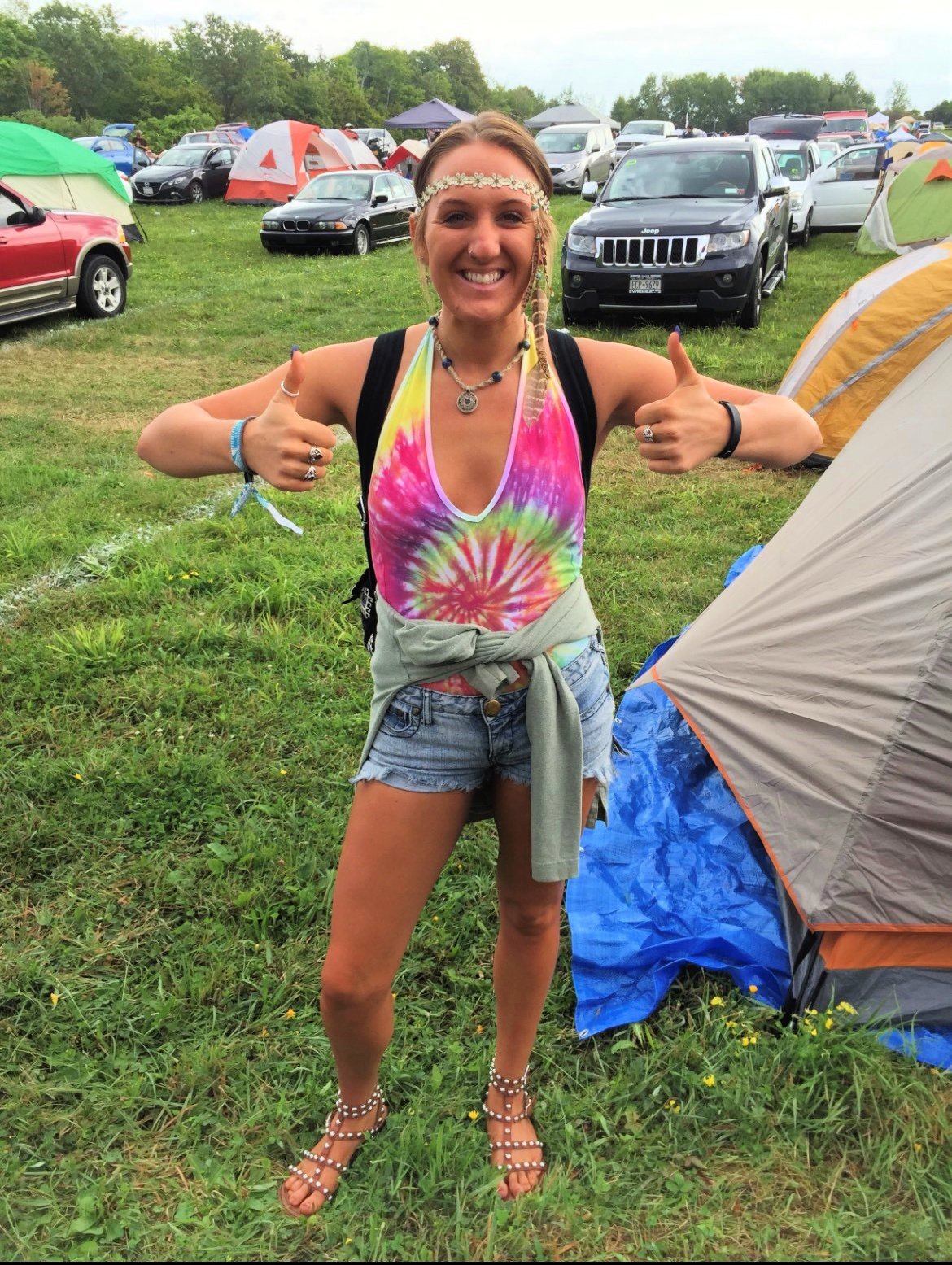 The first show I was able to make it to that tour was the one described above on June 6th, 2009 in Mansfield, Massachusetts. After that show I was speechless, as I sat down in the grass and soaked it all in. Reeling from what felt like was the most incredible experience of my life, I tried to comprehend what had just happened to me. I had this overwhelming sensation of belonging, connection, and grounding. Even after all these years it's still difficult for me to articulate the feelings that came over me before, during, and after that experience and I've spent the last 13 years only having them deepen.
One of many highlights throughout the past 13 years of being a Phish fan, was the 'Bakers Dozen' run. It was a run of 13 (you guessed it) donut themed shows taking place over 17 days at the most famous arena in the world, MSG (Madison Square Garden) in the summer of 2017 throughout July and August.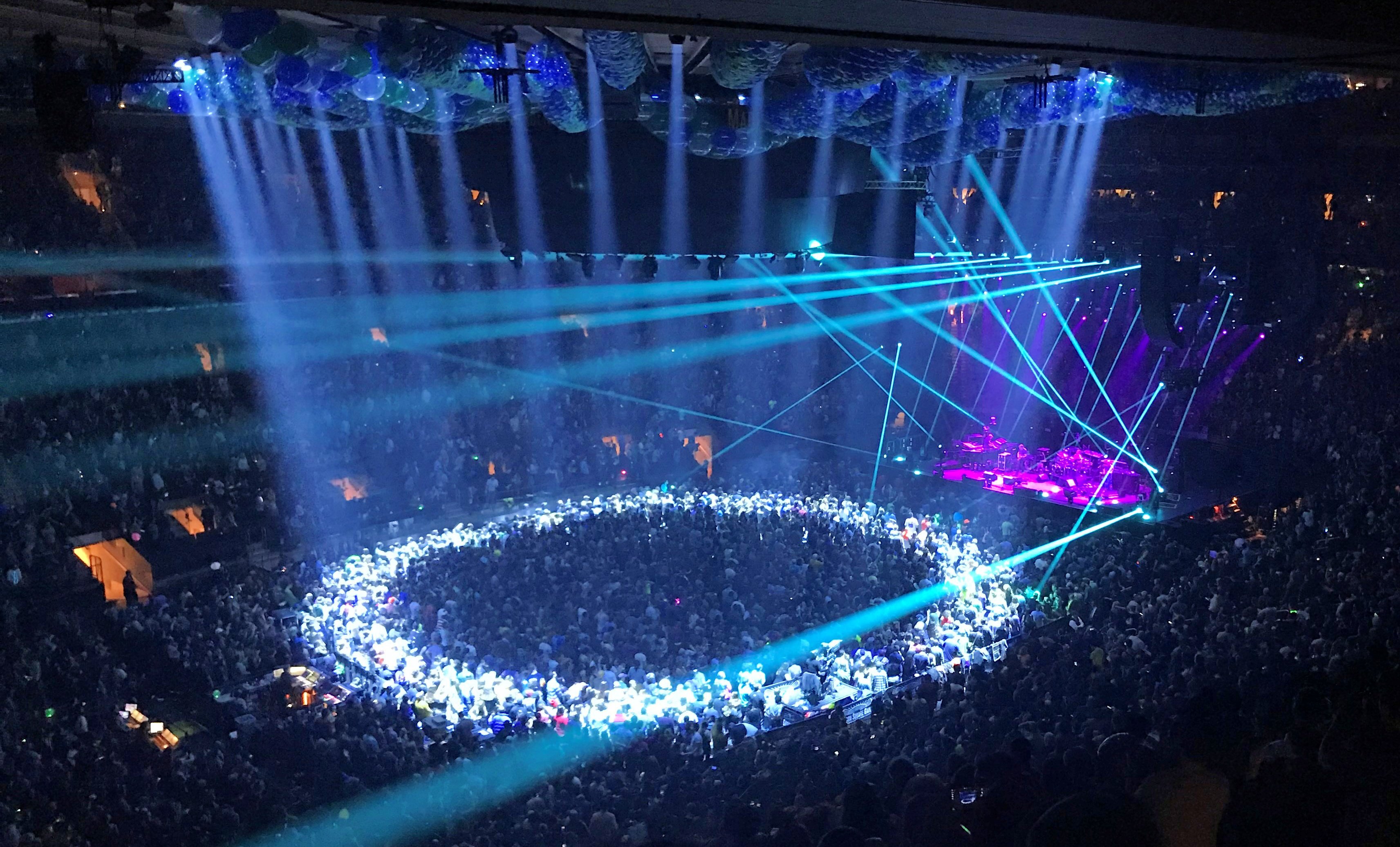 Phish is known for joking around with their fans, sometimes doing very silly or ridiculous plans, so we all thought this was a joke when it was first announced. It very much was not a joke. I had to seriously assess how I could do this, as it was a little over half a month of shows in New York City in the middle of the summer. The more I thought about it, the more I just couldn't miss this once in a lifetime set of shows. So, I entered the Phish "lotto", where you submit a request for tickets you would like for various shows and then wait and see with bated breath if they took all your money out of your bank account. It's very exciting! I sat down at my computer and requested 13 shows and clicked submit, and then…. I waited. I hoped I would get most of them and only have to deal with the very fast selling out ticketing system, once they were available to the public, for a few. As the Phish magic would have it, I hit every single show I requested. I was ecstatic! I booked an Air B&B in Brooklyn for a month and started planning.
When the tour time came around, I couldn't wait to get into the city and see what this run would be like. It was such a journey, I ended up sitting with the same group of people every night in various seats around the arena, we all had just happened to get the seats next to each other for all 13 shows. We became like family over those 17 days, and each morning was like Christmas.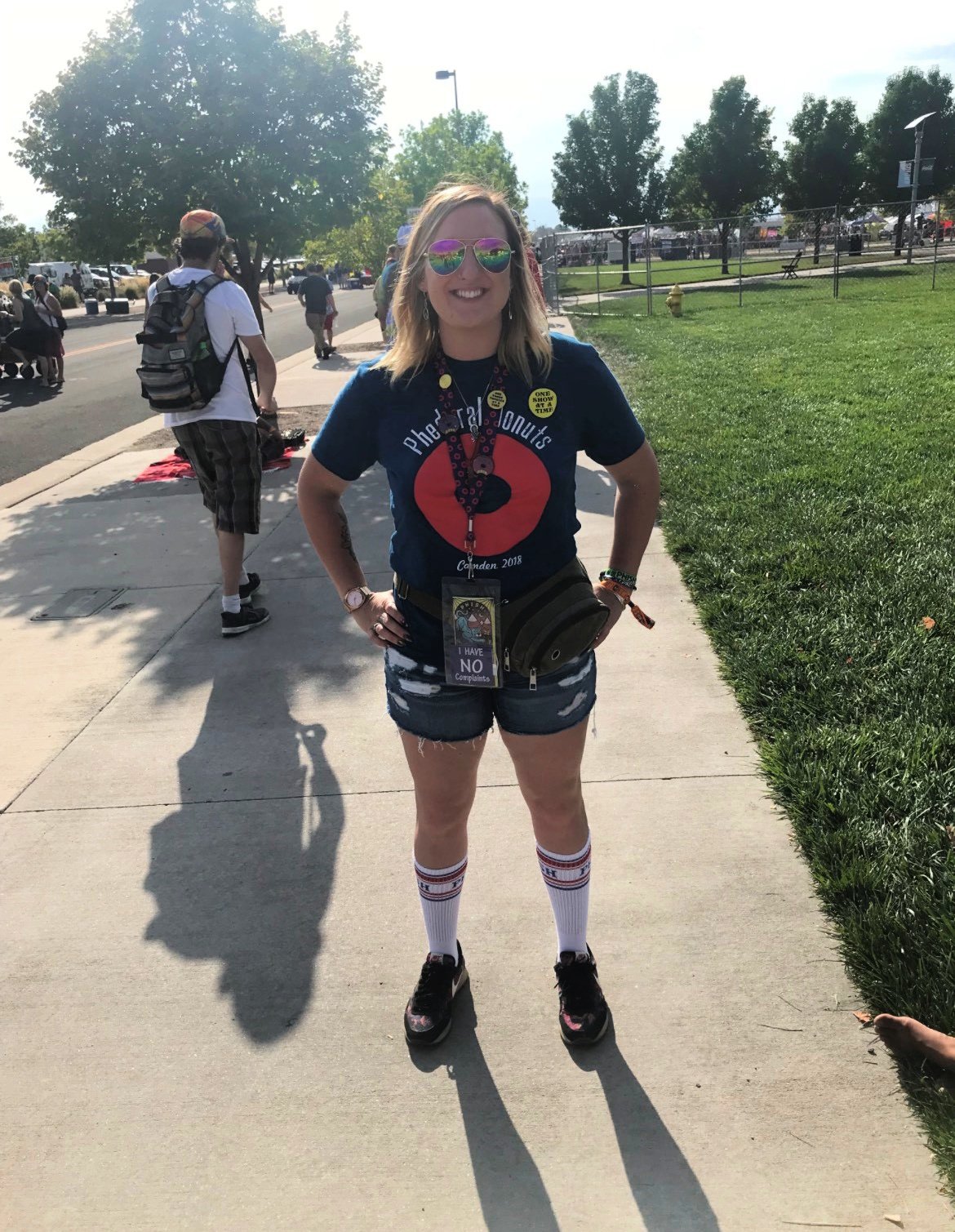 Part of Phish's MO is that they never repeat a song within the same run of shows. I.e., if they have a run of 3 shows Friday -Sunday, they won't play the same song during that time. So, the discussions began would they really not repeat one song the whole run? Sure enough, they delivered. Playing 237 different songs over the course of the run, each night had a different theme and a different custom-made donut you received (if you were lucky) when entering the show. Each ticket was made to look like a donut and the nights had names like "Jam-Filled Donut", incorporating long jams on most songs, or "Cinnamon Donut" featuring a cover of Neil Young's Cinnamon Girl. By the end of the 17-day run, I had eaten 13 donuts, danced to 237 different Phish songs and was more elated than ever to be a Phish Phan.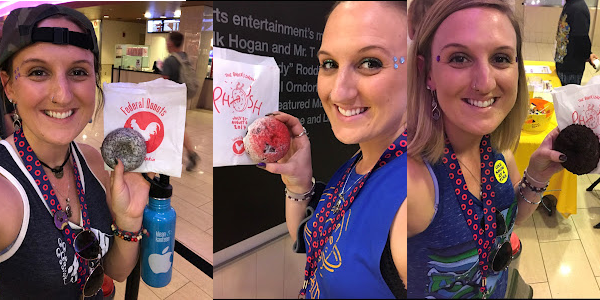 Being able to be part of this whole run was like a championship ring for a Phish fan. I knew as soon as it was announced that I had to do the whole run. During the Bakers Dozen run I discovered that Phish wasn't just a concert, it wasn't just a musical performance, these people had developed a family and a culture stemming from these 4 incredible musicians and a whole lotta love. I read a quote once that described people who attend Phish concerts as "they tend to be uninhibited; the absence of inhibitions makes them beautiful." What a great way to describe the fans. We wouldn't be who we are without Phish, and they wouldn't be who they are without their loyal fans.
Over the next 13 years I attended 80 shows (and counting) and met some of my best friends in the world. I turned to Phish and the community when I was going through things in life, and I've always been supported and carried through by the music, by Phish and most of all by the Phish community. There's a hovering magic over the Phish community, that you can feel at every show you attend. You just happen to run into those friends of yours, no need to call to "meet up", we just simply find each other. It's like no time has passed and as the lights dim and the butterflies fill us, that same feeling of being home, of finding your people, your phamily, takes over and you can almost hear phish saying "the only rule is it begins, happy happy oh my friend."
---
About the author
Sarah Lester joined Hallam-ICS as the Senior Office Coordinator in January of 2022, after 7 years in the tech industry, working for a software company that focused on Affordable Housing and HUD regulations. Sarah can usually be found at a Phish show, hiking with her husband or finishing yet another book with her kitties by her side. Sarah jumped right into getting involved in the Social Mission here at Hallam-ICS.
Read My Hallam Story
About Hallam-ICS
Hallam-ICS is an engineering and automation company that designs MEP systems for facilities and plants, engineers control and automation solutions, and ensures safety and regulatory compliance through arc flash studies, commissioning, and validation. Our offices are located in Massachusetts, Connecticut, New York, Vermont and North Carolina and our projects take us world-wide.