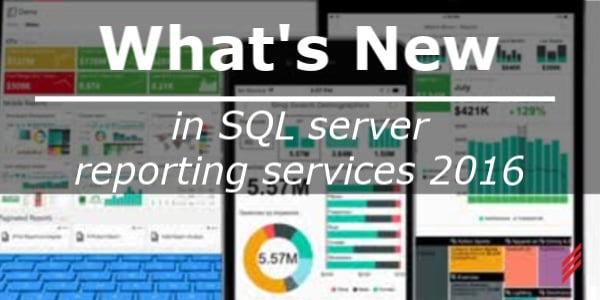 ---
One of my favorite reporting solutions was recently updated. SQL Server Reporting Services (SSRS) is part of the Microsoft Business Intelligence solution. Microsoft has been a leader in the Gartner Magic Quadrant for Business Intelligence and Analytics Platforms for the past 8 years. SQL Server 2016 was first released in June 2016 and the service pack 1 was released in November 2016.
With SSRS 2016 you can safely deliver information to a wide range of users within your company. This new version follows trends in the Business Intelligence software world by providing more interactions and mobility to the users.
In this new version of Reporting Services, Microsoft updated the web portal previously called report manager.
This new web portal allows you to display 4 types of elements (including 3 new):
Paginated reports these are the standard reports in SSRS, mostly used for day-to-day analysis. They can easily be printed or exported to PDF, Excel, Word and now even PowerPoint!
Power BI report allows you to create interactive reports. Thanks to HTML5 they will be compatible with the modern web browsers.
Mobile reports deliver the same information through the web portal and your favorite mobile devices including iPads, iPhones, Android phones and tablets, and Windows 10 devices.
KPIs can be used to monitor your favorite metrics at a glance without having to open a report.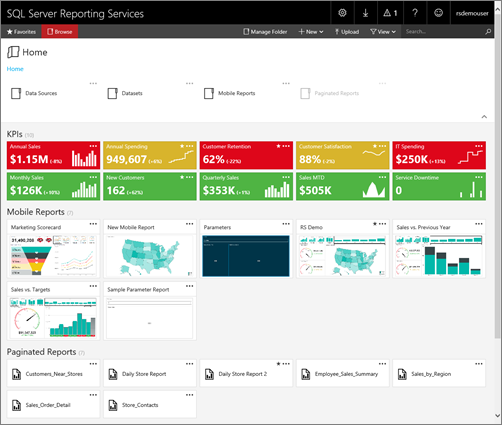 Source: Microsoft Developer
Other improvements:
Custom branding for the web portal With this feature you can display your own logo and colors in the web portal
Change the order of the report parameters
Tree Map and Sunburst Charts are available in the last version of SSRS. See examples below.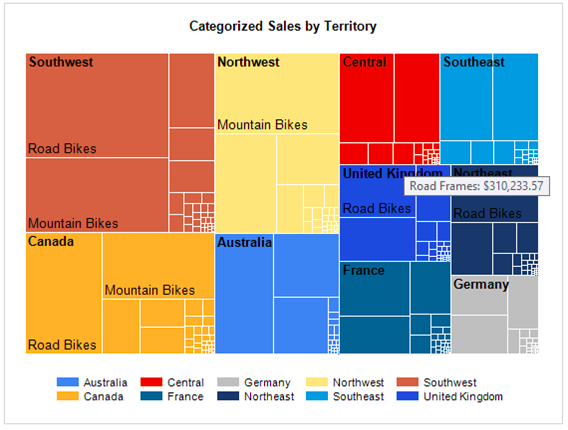 Source: Microsoft Developer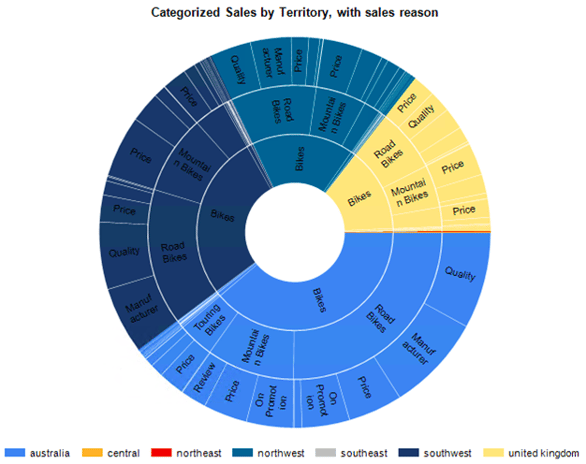 Source: Microsoft Developer
Sources:
https://msdn.microsoft.com/en-us/library/mt637133.aspx
https://msdn.microsoft.com/en-us/library/mt416753.aspx
https://www.gartner.com/doc/reprints?id=1-2XXET8P&ct=160204
https://blogs.technet.microsoft.com/dataplatforminsider/2015/10/29/microsoft-business-intelligence-our-reporting-roadmap/
https://msdn.microsoft.com/en-us/library/ms170438.aspx
For more information please reach out to Vincent directly at vmanchec@Hallam-ICS.com or via
About the author
Vincent is no longer with Hallam-ICS, but his contributions to the company continue to be valued.
Read My Hallam Story
About Hallam-ICS
Hallam-ICS is an engineering and automation company that designs MEP systems for facilities and plants, engineers control and automation solutions, and ensures safety and regulatory compliance through arc flash studies, commissioning, and validation. Our offices are located in Massachusetts, Connecticut, New York, Vermont and North Carolina and our projects take us world-wide.