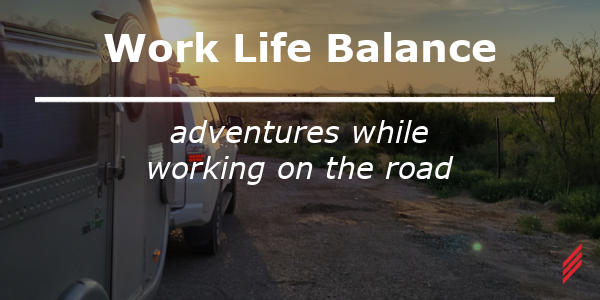 We have owned several campers, travel trailers, and RVs over the years. Each one has its pluses and minuses and each one fits a different need. Our class A was perfect to live in for 2 years when we made the move from Vermont to Florida. Prior to that, we had tow behind travel trailers that were great for family weekend camping and vacations. Our most recent camper is a T@B320s by Nucamp. It's a teardrop shaped camper that includes a bathroom, sink, stove, refrigerator, table, and seating that converts to beds. About 100 Square feet!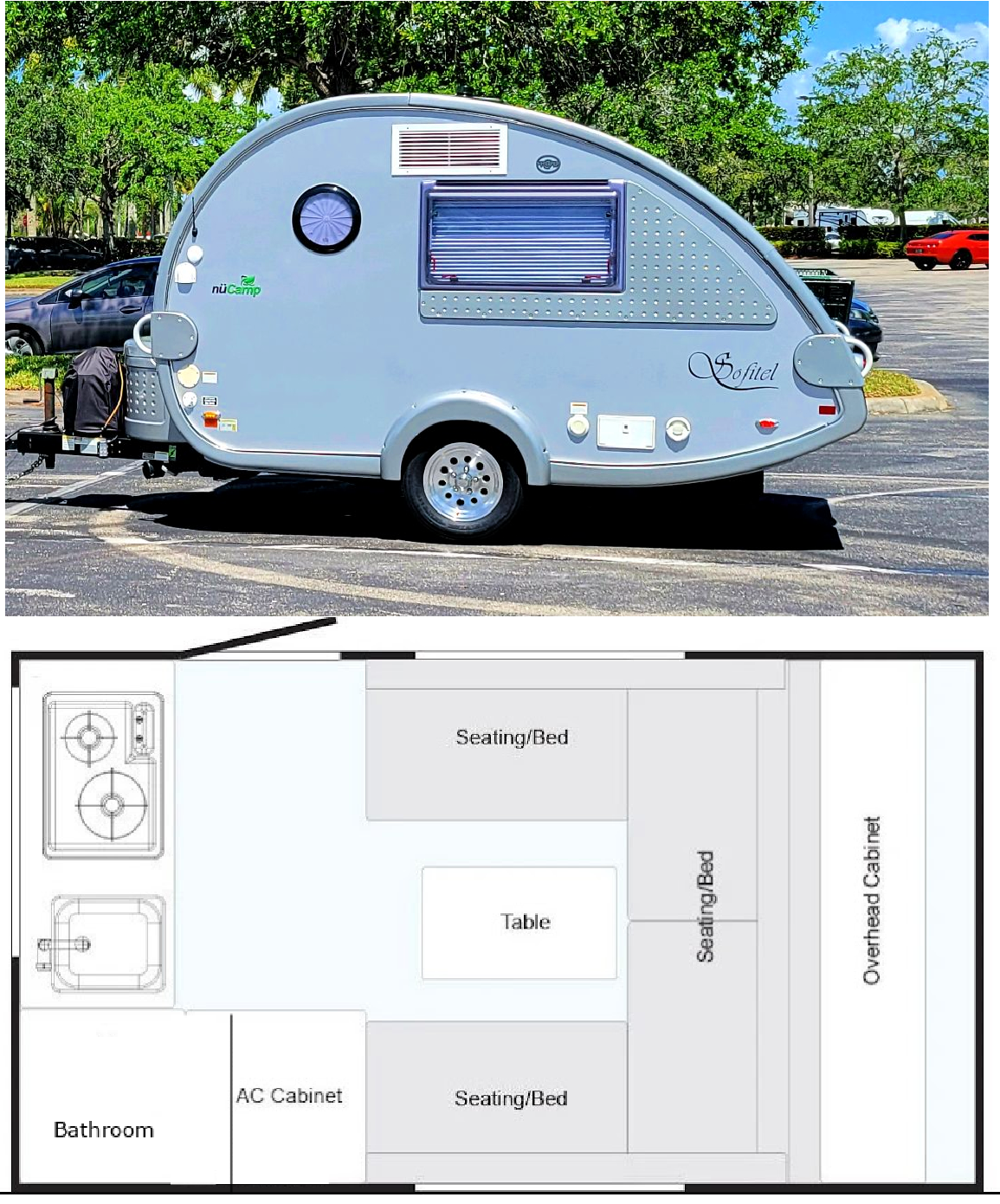 When it comes to travel, my husband and I sort of fly by the seat of our pants. We like leaving our agenda wide open to allow for unexpected surprises (usually good ones). We knew we wanted to be on the road for about a month, wanted to head west and loop back. That's as much of a plan as we had.

We had 4 criteria while on our trip.
Access to internet (we planned to work most weekdays)
Dog care/safety
See things we haven't seen
Be flexible and have fun
Internet Access
We found a few apps/websites to be helpful in finding stops that met our needs.
Allstays- We purchased a paid subscription. This allowed us to find truck stops, campgrounds, propane, rest stops, dump stations and more on our route along with up-to-date reviews. When we didn't have a good truck stop option, we chose to stay in Walmart parking lots. These were usually quiet and offered us the ability to stock up on food supplies.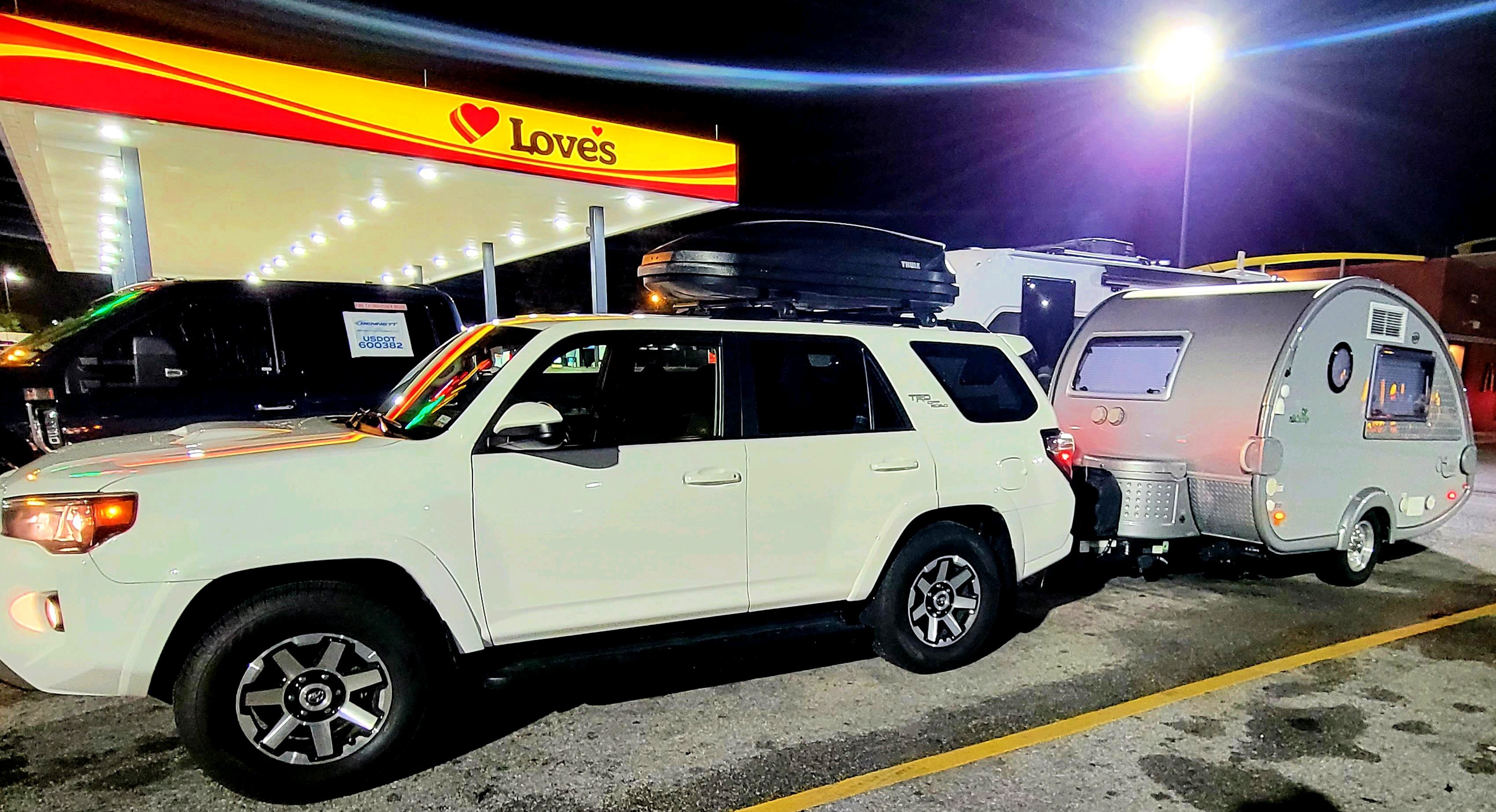 Campendium- We used the free version. Campendium was great for finding boondocking or dispersed camping options. Usually these were on Bureau of Land Management properties and often allowed us to run a generator if needed as long as we were not in close quarters to other campers. Two of our favorite dispersed camping experiences were Dog Canyon in Alamogordo, NM and Bluff Springs, NM. At Bluff Springs we were at about 9000 feet and 6 miles into the woods on a dirt road (no WI-FI or cell reception). We learned that our generator does not run well at this altitude but, since it got down to about 35 degrees at night, staying cool wasn't an issue!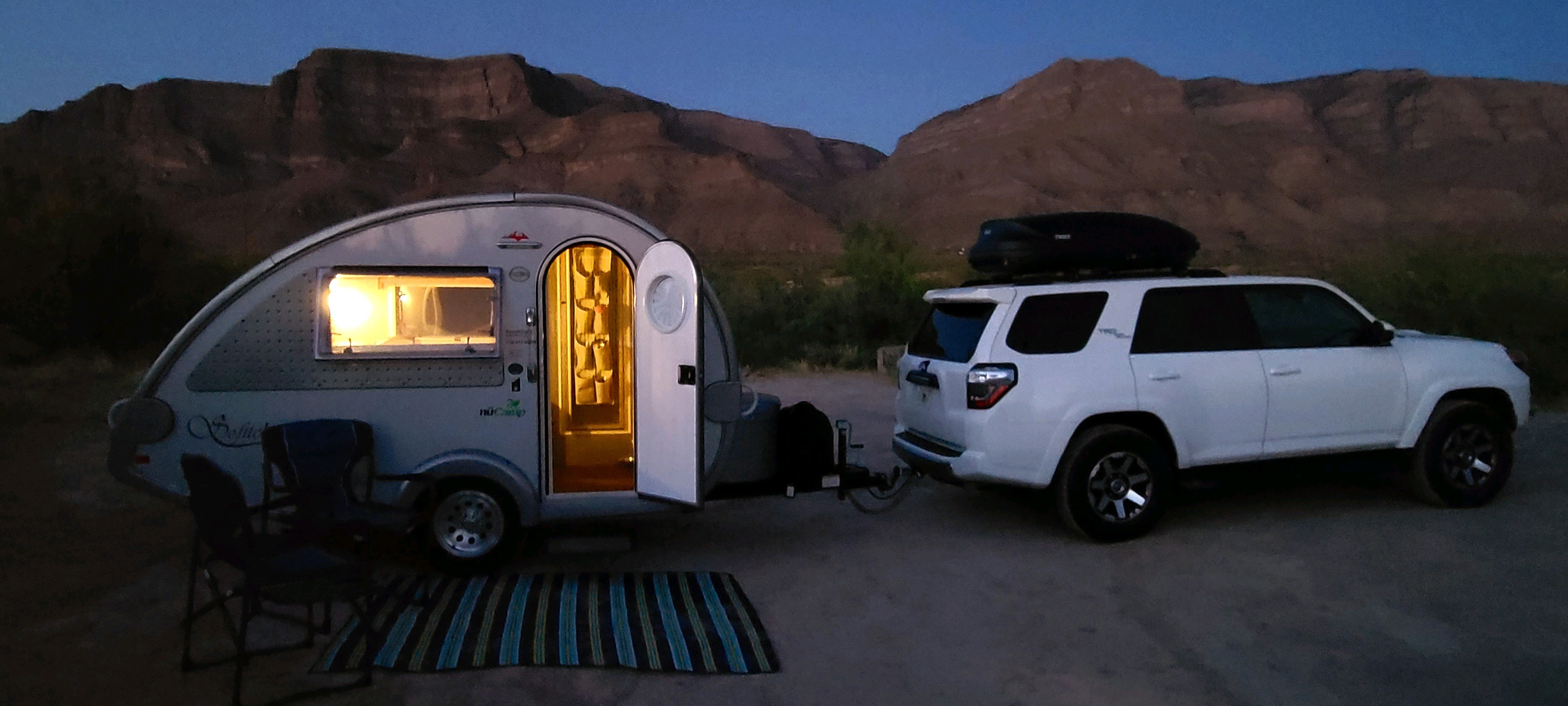 Dog Canyon, New Mexico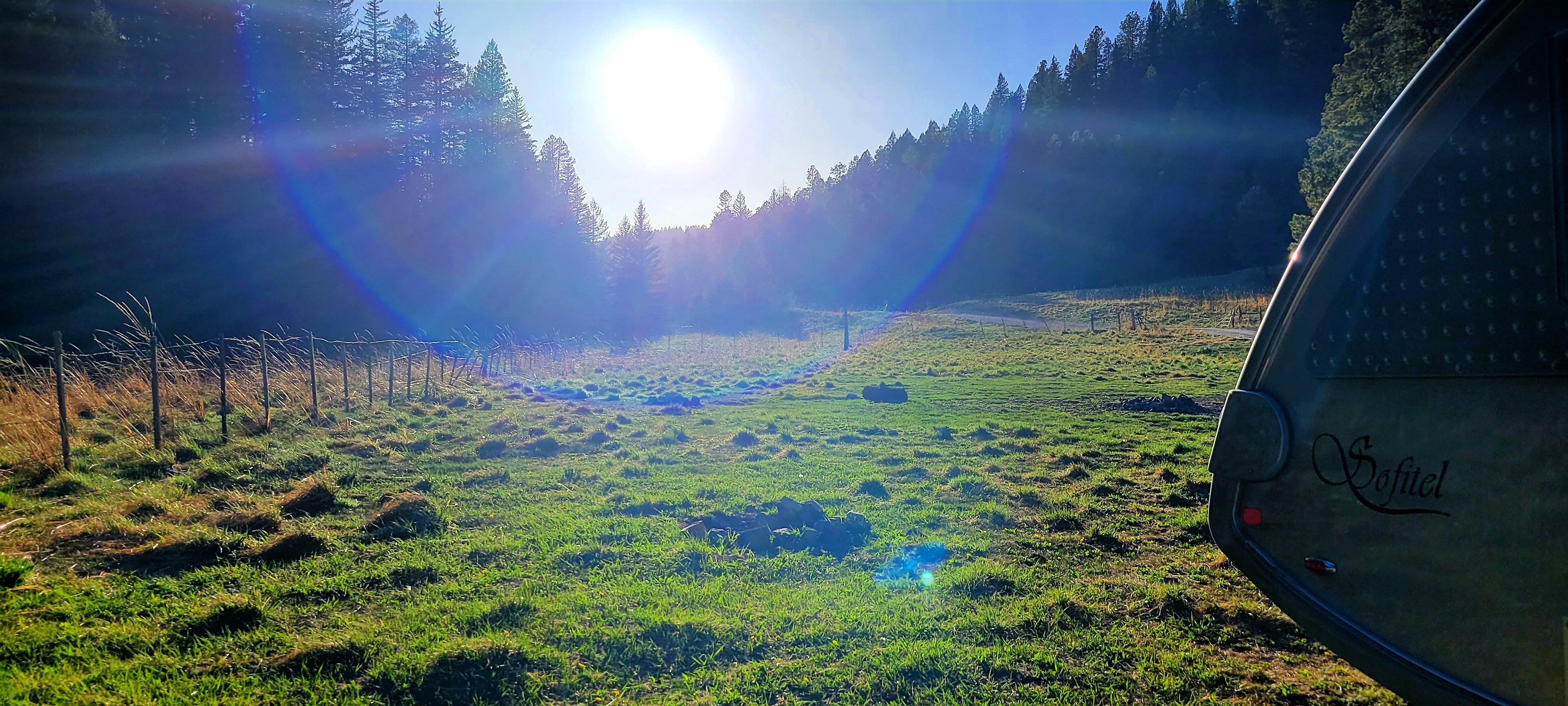 Bluff Springs, New Mexico
Harvest Hosts- We purchased an annual membership which provides access to various businesses along your route who will allow you to camp on their property free for one night. Typically, you need to be in a unit that can be self-sufficient for a night, meaning not needing water, electricity, or sewer hook ups. The businesses that offer this service range from vineyards, breweries, farms, churches, and museums. They only ask that you purchase something from them during your stay whether that be a glass of wine or goat milk soap. Our two favorite Harvest Host stays were at two wineries in Texas. Our first stay was at Medina River Winery in Castroville, TX where we had a great dinner and did a wine tasting. We had beautiful views of the Texas hills and a vast wheat field. Our second stay was at Texas Legato Winery in Lampasas, TX. We just happened to arrive on the night of their annual crawfish boil. We were parked in the middle of a field between their vineyard and their building and were treated to live music, great wine and beautiful views.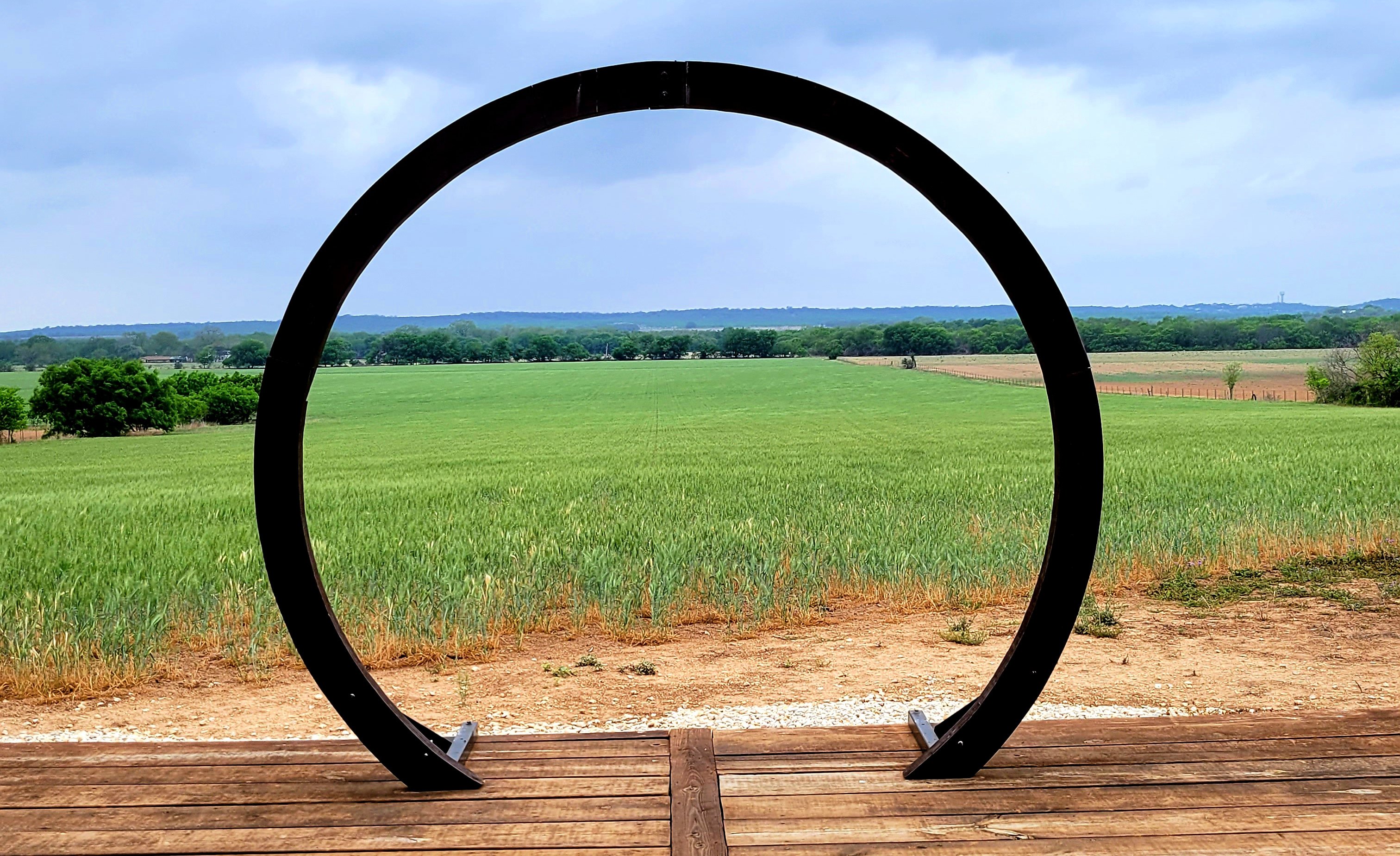 Medina River Winery

Texas Legato Winery
Not all areas offer suitable Wi-Fi for working. For that reason, during the week we tried staying on main highway routes. We found by doing this we had access to truck stops for overnight stays and usually good Wi-Fi. Now, truck stops get a bad rap. We LOVE them for a few reasons. 1. They are FREE 2. Relatively safe and large enough to maneuver a camper 3. Easily accessible from the freeway 4. Often offer things you need with a self-contained camper such as water, propane, dump stations, coffee made for you in the morning and many have very decent coffee. We were often able to run our generator which was key to keeping cool (especially in Florida, Texas, and New Mexico) and charging computers/phones. Our favorite truck stops tended to be Love's, Flying J and Pilot. We even did Walmart parking lots a couple of times where we could also work during the day, run the generator, and pick up groceries and supplies as needed.
On weekends or days that we decided to take vacation time we were more flexible to choose off the beaten path locations and explore areas using Harvest Hosts and Campendium for BLM lands where we often did not have great WI-FI service if any.
Traveling with a Dog
The 2nd criteria of caring for our dog proved to be a little more restrictive for a few reasons. Keeping her cool when we stopped for any length of time required that we either run our generator (allowing us to run A/C), keep a car running with her in it or staying at a campground to plug into electricity. I must note that our dog is not a hiking dog. She is a 13-year-old Corgi, Shi Tzu, Dachshund mix with short 3" legs and a 22" long torso. She's a great lap dog who loves snuggling and belly rubs. Murphy loves a good road trip and is thrilled with hanging her head out the window however, long semi hilly walks not so much. We knew this going into the trip but didn't realize just how much that would affect our plans i.e. A relatively flat, hour long (round trip) walk to see a sandstone arch formation at the base of Church Rock in New Mexico in 90-degree weather was not her idea of time well spent (note to self, invest in a dog backpack).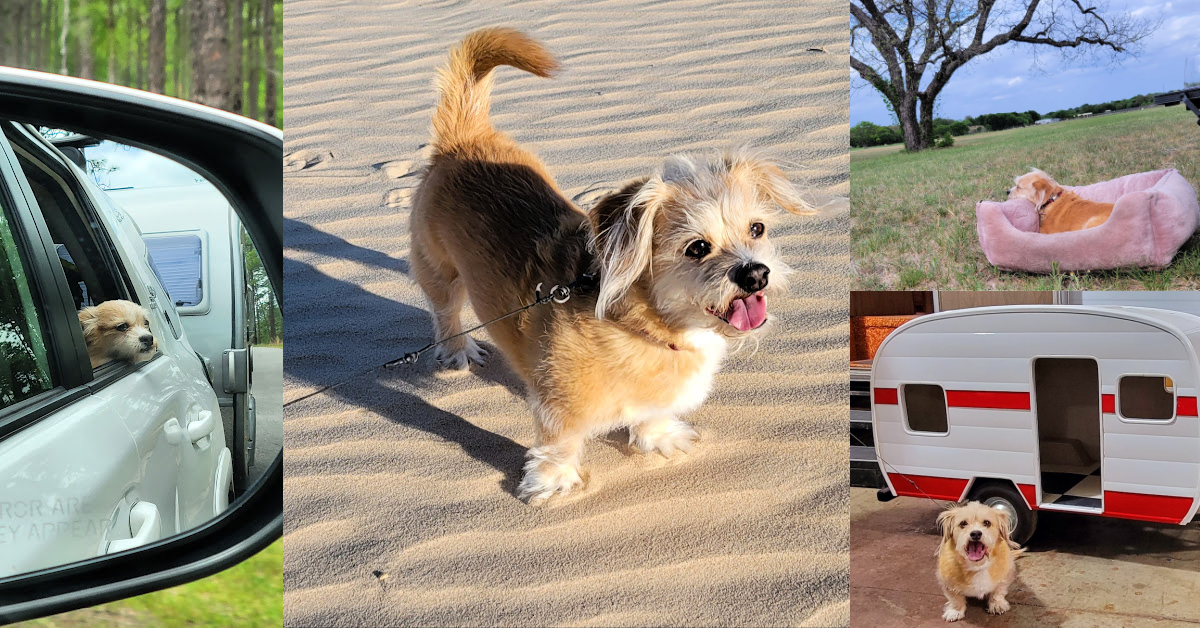 See New Sights
Before this trip I had not spent any time out west. The landscape and natural beauty were amazing. At times I felt like I was on a different planet between the deserts, lava flows, grand mountains, and sandstone formations. I had never been at such high altitudes before (I think our highest was around 10,000 feet) and I was surprised by the effects of being so high. It was crazy how winded I got by the simplest activities. The temperature differences went from 104 down to 35 and the air was so much drier than I'm used to (this southwest Floridian is used to very humid conditions). I could rattle off all the stops we made and give you a brief description but, I'll spare you and just share a few photos of what my highlights were.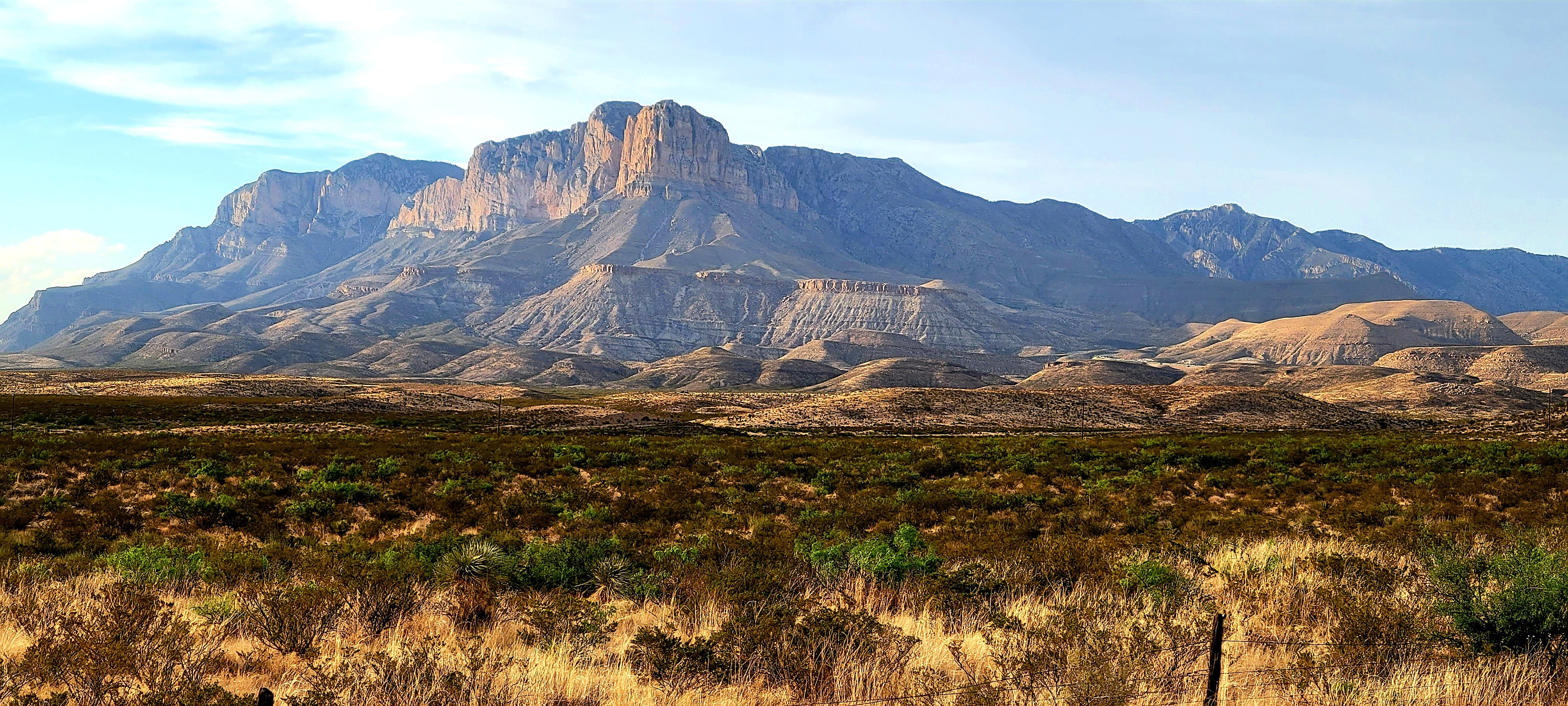 Guadalupe Mountains National Park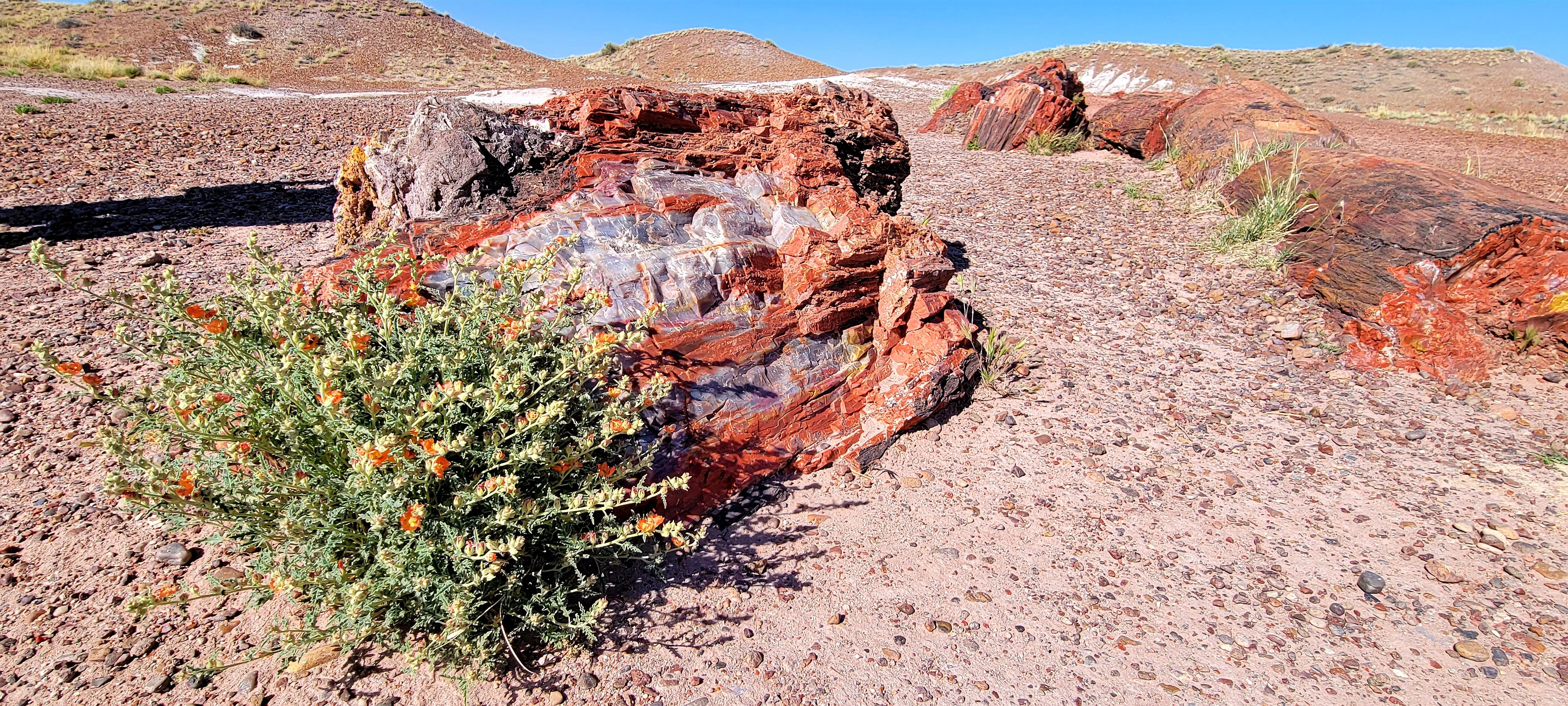 Petrified Forest National Park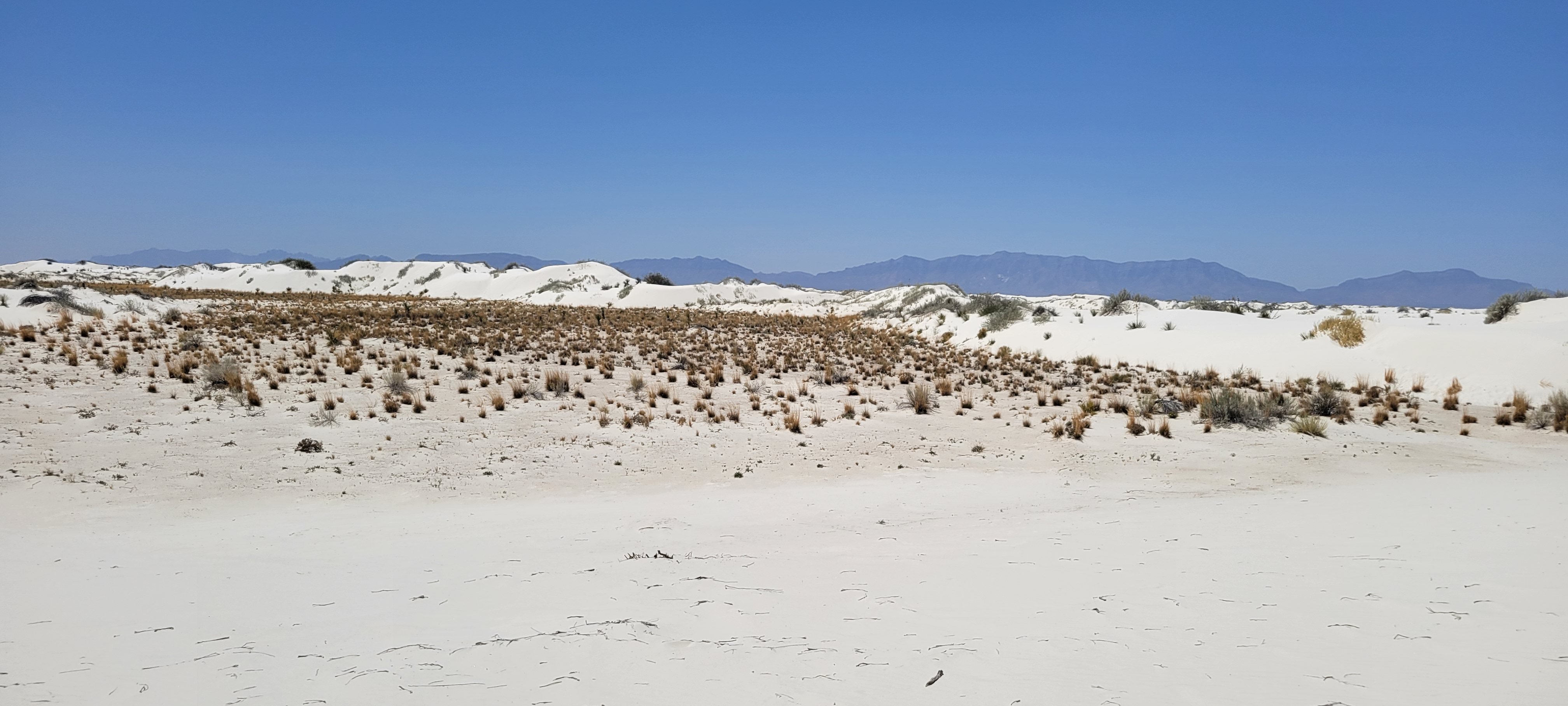 White Sands National Park
Be Flexible and Have Fun
When you spend almost 4 weeks on the road living and working in about 100 square feet, you need to be flexible AND have a sense of humor. It's interesting how each of us fell into patterns of who did what task and the ballet involved in managing a small space.
Having a Champion portable propane generator allowed us the flexibility that made this type of trip possible. Prior to our trip my husband designed and had manufactured a great generator tray that mounted on the front of our trailer. Without this we would not have been able to do the type of camping we did.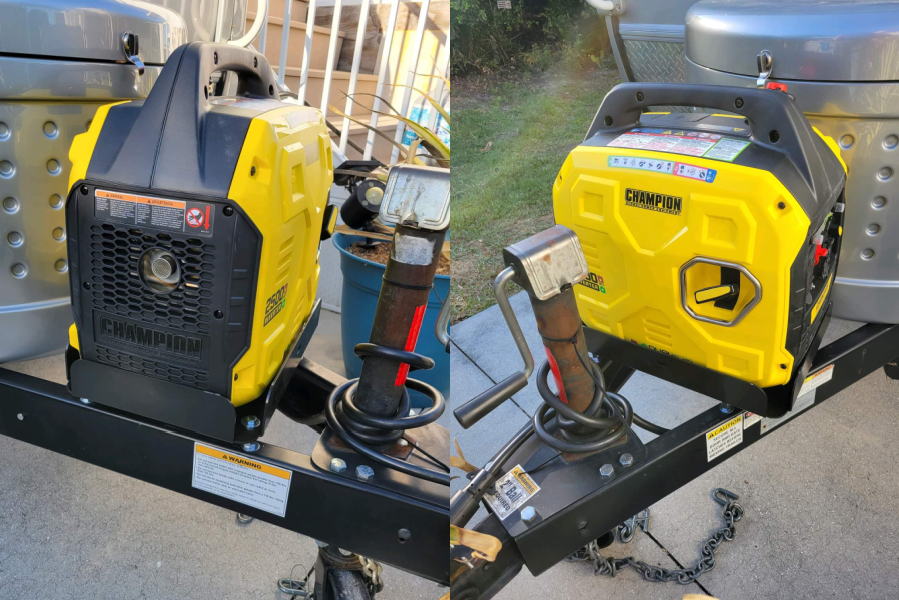 Since we didn't have a definitive plan, we were flexible with our route and in choosing what we wanted to see. We missed a couple of stops (The whole town of Luckenback, TX was closed down for a bluegrass festival and Santa Fe, NM was a little too close the wild fires) and we didn't get quite as far west as we thought we would but, we also found hidden gems that weren't even on our radar like The Monahans Sandhills in TX, the back in time town of Cloudcroft, NM, the adorable Sister Creek Vineyards in Boerne, TX and the quirky Jack Sisemore RV Museum in Amarillo, TX.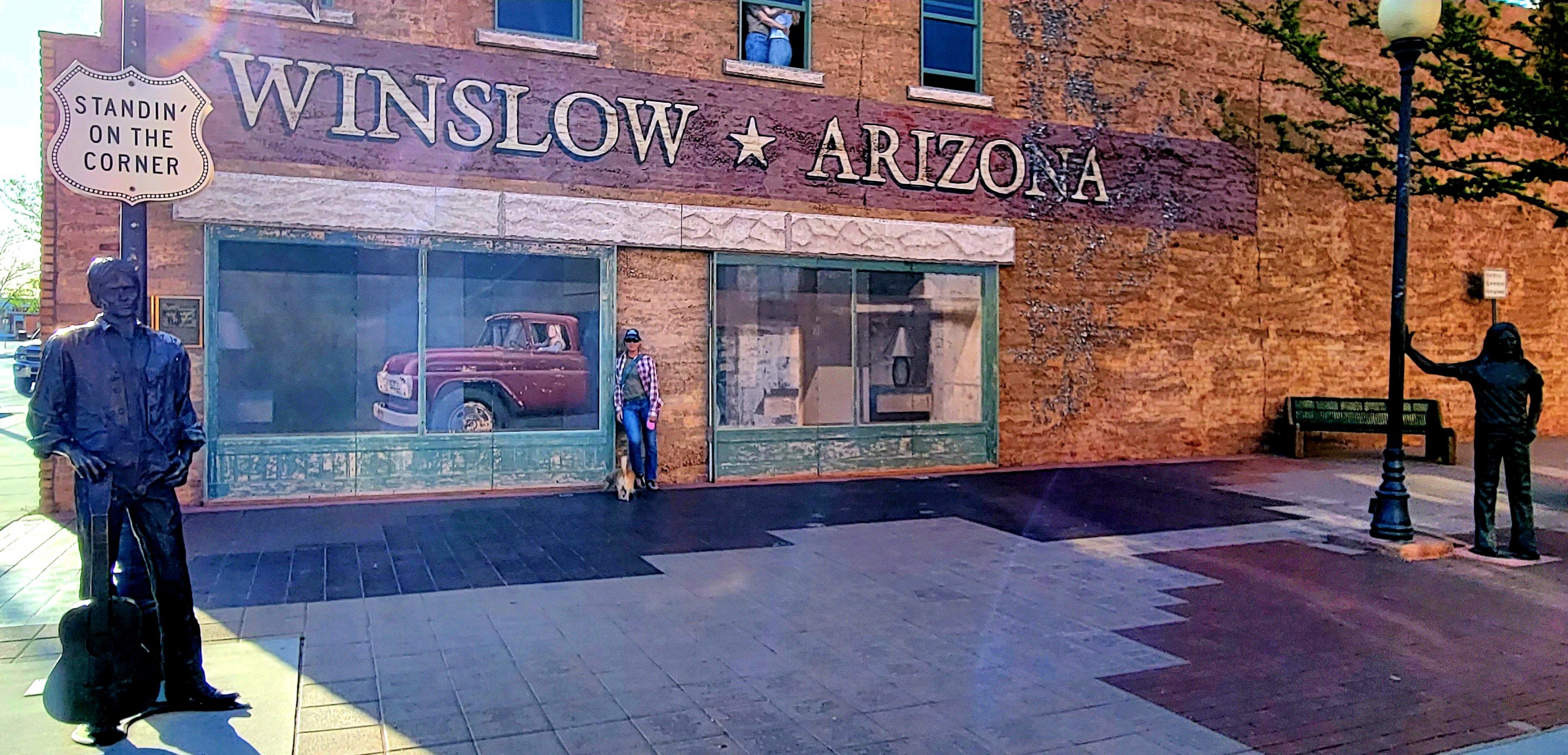 When you've been together for over 20 years you tend to have what others might find odd habits that make you giggle. For some reason, ours tends to be talking for (I mean full out conversations) animals and inanimate objects. You'd be surprised what a couple of cows in Texas might have to say to each other. So, yes, we often laughed until our stomachs hurt, made memories, and had a lot of FUN.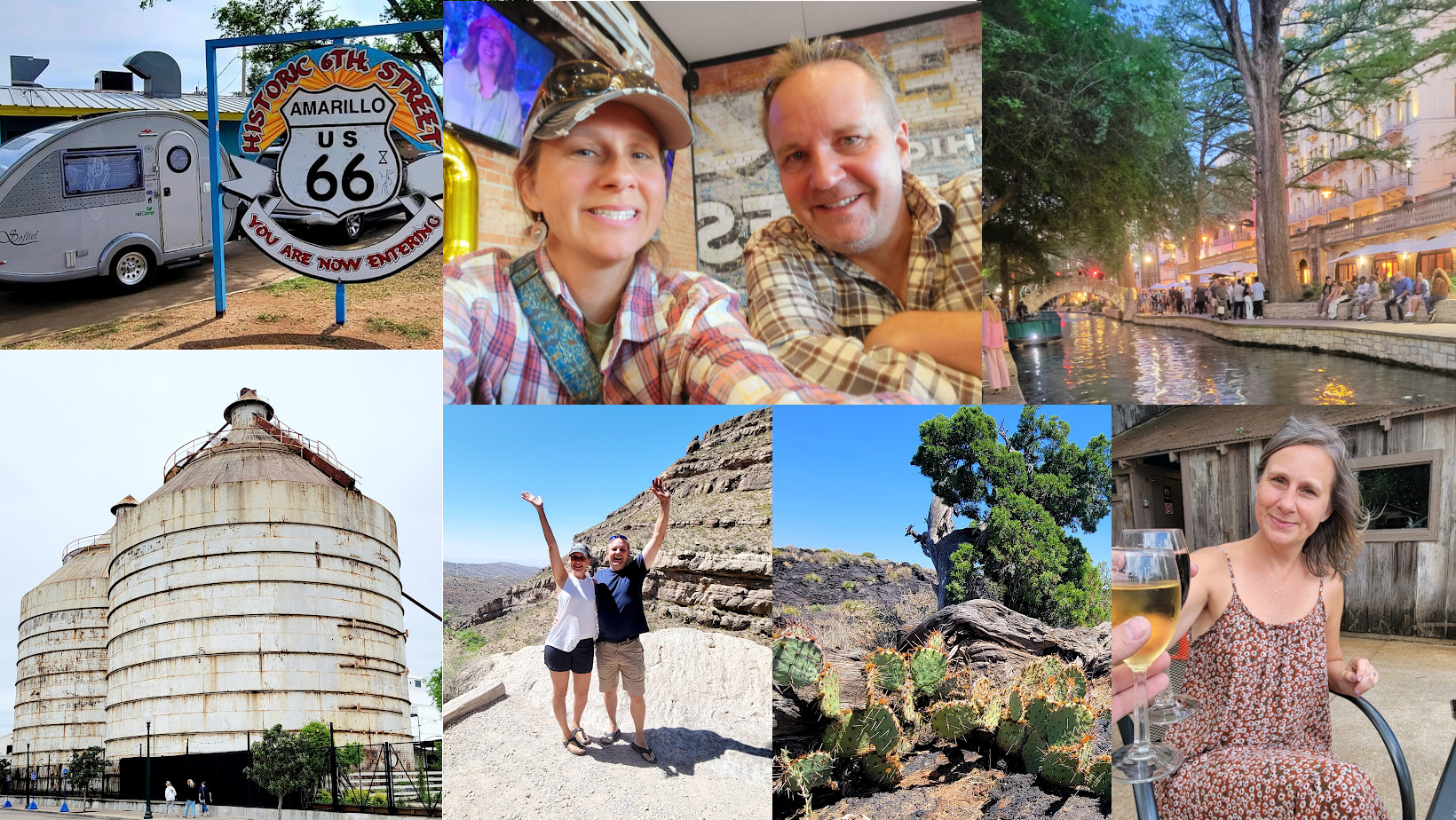 About the author
I came to Hallam-ICS in 2015 as the Office Manager in our Vermont office. In 2018 I joined the marketing team as the Social Media Coordinator and now work remotely from Southwest Florida.
Read My Hallam Story
About Hallam-ICS
Hallam-ICS is an engineering and automation company that designs MEP systems for facilities and plants, engineers control and automation solutions, and ensures safety and regulatory compliance through arc flash studies, commissioning, and validation. Our offices are located in Massachusetts, Connecticut, New York, Vermont and North Carolina and our projects take us world-wide.