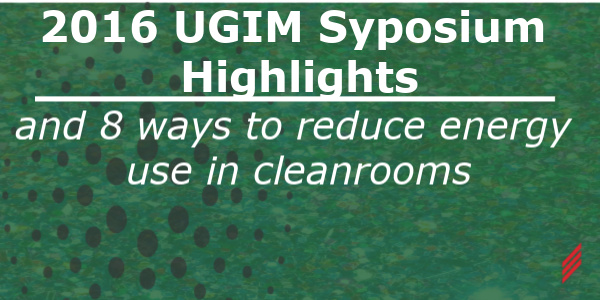 ---
The purpose of the University – Government – Industry micro/nano (UGIM) Symposium is to bring together leading educators, researchers and design professionals to exchange information and present new research challenges. Attendees from Hallam-ICS, at this year's symposium, included Chemical/TGMS Engineer, John Kurowski and Process/Mechanical Engineer, Nicholas Menounos, PE.
After years of steady investment, the overarching theme of the 2016 conference was the lack of funding allocated to University and Research Cleanrooms, specifically with respect to tool accommodation, staff and maintenance. Many of these facilities were designed and built with the intent of forging partnerships between industry and academia, including opportunities for leased access and even hourly rentals of clean room facilities and equipment. The success of this model has varied significantly based on geographical location, available tool set, proximity to industry and cost. The conference featured numerous presentations which focused on tool utilization rates, cost model configurations, financing opportunities, grant funding and staffing configurations. For most of the faculty and research staff in attendance, these topics are often a "necessary evil" to their true love and core mission; research!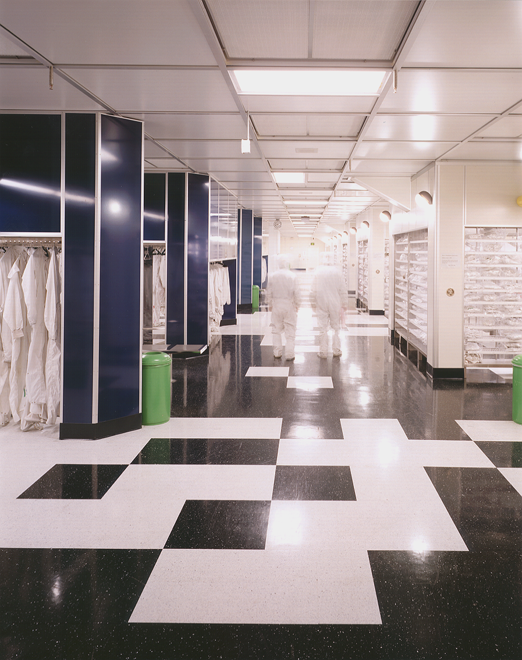 As a design professional, this sentiment caused me to pause and reflect on the way our industry handles unique design challenges, seeks to mitigate professional liability and addresses unknowns. To an engineer, the solution to uncertainty is often conservatism. A further complication is that during the design phase, the operational costs are often secondary to the initial capital costs, as the entity funding the construction of the building are seldom the ones responsible for paying the bills. By selecting mechanical and HVAC equipment based on "worst case" or, alternatively, "best case" lease/rental utilization assumptions, it is common for the owner to inherit a facility which is prohibitively expensive to operate and maintain, decreasing the commercial competitiveness of the clean room facility.
It is no secret that research cleanrooms are often the most energy intensive spaces per square foot on campus. With utility consumption typically driven by the large quantity of outside conditioned air, fan energy (recirculate filtered air/high static for abatement systems), process nitrogen (inert/purge gas) and reverse osmosis/deionized (RODI) water systems.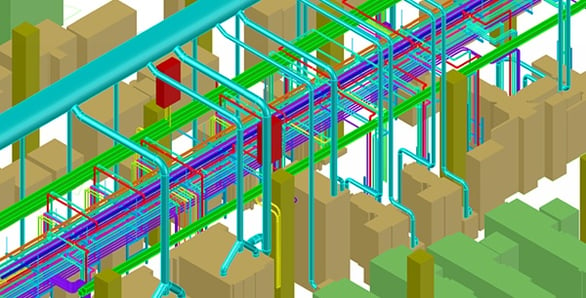 The full breadth of energy conservation measures associated with cleanroom operation is beyond the scope of this blog, but listed below are the 8 energy and utility conservation measures which have been successfully implemented by Hallam-ICS at research cleanrooms:
Unoccupied setback on air change rates
Variable air volume (VAV) control of fume hood exhaust (and supply air) with sash position sensor
Reduced air flow for gas cabinets and valve manifold boxes
Minimizing air side friction losses

Removal of pre filters (or low DP filters) on recirculation air handling units
Low face velocity at AHU's
Optimized ductwork path

Utilizing clean dry air for non-hazardous vacuum pump purging and z-purging control cabinets
Installing two segregated nitrogen sources

Industrial grade (99.9%) nitrogen for non-process applications
Ultra-high purity (99.9995%) liquid source nitrogen for process consumption

Segregated loops for RO/RODI water to reduce high purity generation.

Consider reusing reverse osmosis reject for cooling tower makeup, scrubber makeup or irrigation (site specific).

Phased construction of mechanical equipment infrastructure based on a modular design approach that adds capacity as the requirements increase.

This approach minimizes first cost and improved efficiency by minimizing the effects of oversized equipment.
The takeaway from this article is the importance of your design team's familiarity with the process, technology and, in particular, the vision for your facility. The purpose of a micro/nano cleanroom is to provide a controlled atmosphere and consistent supply of production materials to the most critical components in your building; the tools. To increase the chances of commercial success for your lab, the scale and scope of the clean room and long term operating costs must be carefully considered during the design phase.
About the author
Nick has left Hallam-ICS to pursue other endeavors, but his contributions to the company continue to be valued.
About Hallam-ICS
Hallam-ICS is an engineering and automation company that designs MEP systems for facilities and plants, engineers control and automation solutions, and ensures safety and regulatory compliance through arc flash studies, commissioning, and validation. Our offices are located in Massachusetts, Connecticut, New York, Vermont and North Carolina and our projects take us world-wide.