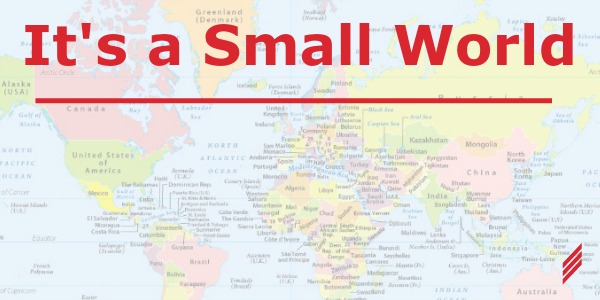 Folks say it all the time! It's a small world. What fortified it for me is the time my past employer asked me to fly overseas to a military base in South Korea. The Engineer of Record was not able to make the trip, and there had been some issues on a project where we needed to represent our interests and help the owner solve the issues.
It was a very long flight, and the ride from the airport to the destination was long. I walked into a room filled with contractors and military personal. I was the only Engineer from the Engineering firm. I am saying to myself, this will be a pigeon shoot. As we were slowly trying to provide introductions the door opened, this tall man walked in with shiny brass on his uniform and had some assistants with him. Oh boy, it's a Colonel! I am even more intimidated!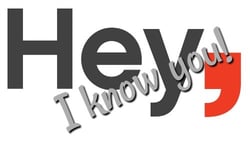 As the Colonel was sitting down, he was talking about this donut shop in the new north end of Burlington, and that's when I raised my hand. He looked at me with glaring eyes and said, "you have a question?" I said "yes sir, are you talking about Burlington Vermont by chance?" He says "yes" with a smile. "I am from there!"
Well, the ice was broken, we talked about growing up in the same neighborhood, going to the same church every weekend and going to the Ethan Allen Bakery after mass buying the donuts and the Kaiser rolls. Needless to say, we had many things in common in such a far-away place in the world.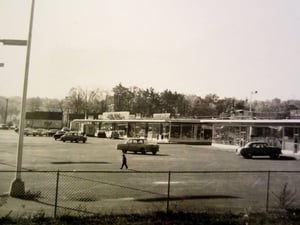 Everyone in the room seem to be less uptight after that discussion. I wonder why? Taking the time to know someone is very important, it's not always about the situation or the circumstance. People are people, we all have a story, and you might find for yourself that it's a small world!
Ethan Allen Shopping Center
About the author
Steve is a Senior Mechanical Engineer for Hallam-ICS. He has nearly 38 years of experience. This is Steve's third journey at Hallam-ICS, and it commenced in 2014. He had worked for Hallam-ICS on two previous occasions. With his previous occasions, Steve has nearly 18 years of his experience with Hallam-ICS. Steve has an Associate of Applied Science degree in Mechanical Technology from Vermont Technical College. Steve is a licensed Professional Engineer in Vermont, Washington State, and Alaska, he is a member of ASHRAE, and is a LEED GA (Green Associate). Steve has experience in mechanical, plumbing, process, and controls systems for commercial, institutional, industrial, and military facilities.
Read My Hallam Story
About Hallam-ICS
Hallam-ICS is an engineering and automation company that designs MEP systems for facilities and plants, engineers control and automation solutions, and ensures safety and regulatory compliance through arc flash studies, commissioning, and validation. Our offices are located in Massachusetts, Connecticut, New York, Vermont and North Carolina and our projects take us world-wide.
---