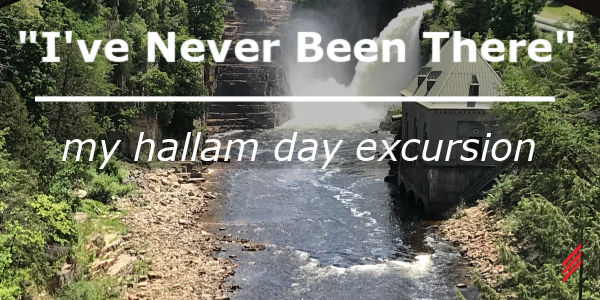 I enjoyed attending my first Hallam Day in June. It was a great experience to see how our company invested in our employees for this event. I particularly enjoyed meeting colleagues face-to-face who I have worked with on projects, but only conversed with via phone or Skype. I also had some great conversations with folks I had never met before.
I brought my wife and two daughters along with me, and we planned to spend the day together on Saturday before returning home to Raleigh on Sunday. My wife, who plans all our family vacations (and does a fantastic job), had decided we should go to Ausable Chasm in New York, which is on the other side of Lake Champlain almost directly across from Burlington, VT.
In the various discussions I mentioned above, our plans for Saturday usually came up in conversation, and I was surprised how many of my local (VT & NY) colleagues said they had never been to Ausable Chasm.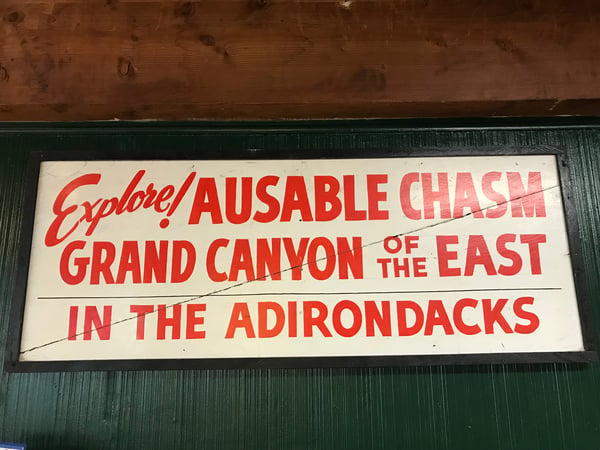 Most had heard of it, or even driven by it, but nobody could tell me anything about it. I decided to share our experience here so my outdoorsy colleagues (and anyone else in the area or traveling through) can see what it has to offer. I'll go light on descriptions and heavy on photos. (A picture is worth a thousand words, right?)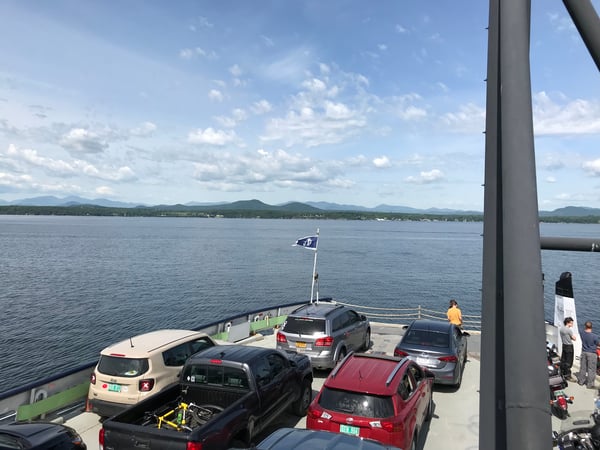 From our hotel in Burlington, it took us about an hour and a half to get there. The Burlington-Port Kent ferry had not yet started operation for the season, so we had to drive south to Charlotte and catch the ferry to Essex.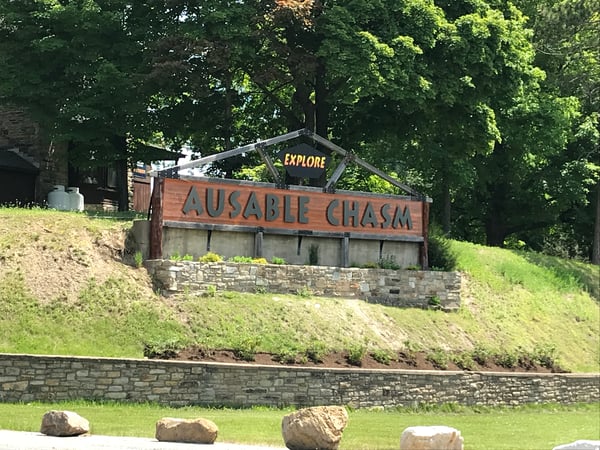 Upon arrival, we entered the Welcome Center / Gift Shop / Snack Bar. After paying for our admission (we opted for the raft tour), we got some lunch at the snack bar. If we hadn't been operating out of a hotel room, we would have packed a picnic lunch. There are plenty of scenic spots along the trails that would make a great lunch stop. They also have what they call their Adventure Trail, which includes climbing ladders and nets, as well as cable bridges across the chasm. The only thing that stopped us from doing this was the 8 year old minimum age limit – my youngest had just turned 6.

The hike is a combination of trail and wooden walkways and stairs that allow you to safely hike along the walls of the chasm. After hiking about 2/3 of the way to the end, we arrived at Table Rock where we boarded our raft with our guide to see the rest of the chasm from the river. The ride was enjoyable, and narrated by our guide who provided history and geological facts about what we were seeing. The ride was also complete with typical raft guide jokes, "If you enjoyed your tour, my name is Brad. Please let them know at the welcome center. If you did not enjoy your tour, my name is Tyler."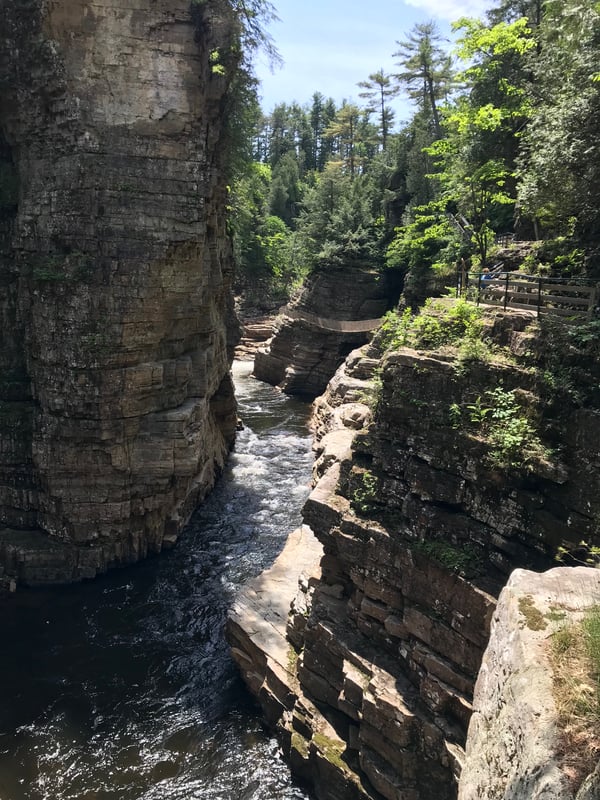 After disembarking form the raft, we chose to hike back to the welcome center (there is also a bus ride available). The hike back was equally enjoyable, even though we did not see as much of the chasm. The signs described the trail we took back as "typical Adirondack hiking".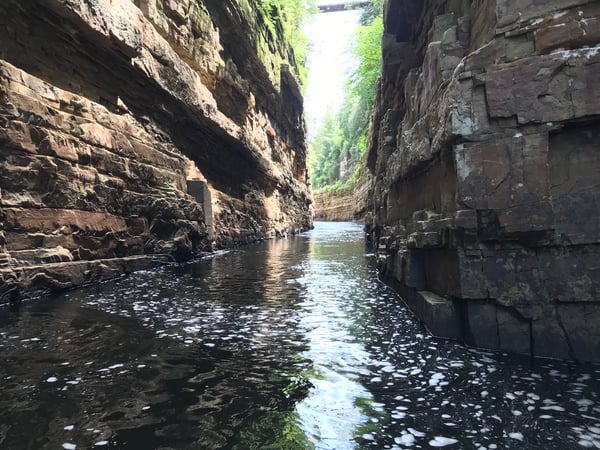 After we returned to the Welcome Center, we bought a couple souvenir T-shirts and headed out. We also stopped at the North Star Underground Railroad Museum which shares a parking lot with the chasm. It is a small, but very nicely done museum. Admission is free, but they do accept donations. If you like history, it is definitely worth stopping to see. (My wife has a PhD in history. Did I mention she plans our vacations?)
If you find the time to visit Ausable Chasm I hope you enjoy it as much as we did. Please feel free to reach out to me with questions.
About the Author
Chris Giusto is Director of Industrial Projects and works primarily with industrial facilities to improve processes & safety, reduce waste & energy consumption, increase flexibility & capacity, and build new facilities. He has nearly 20 years of mechanical engineering experience including design and specification of equipment and systems, detailed machine design, and project management. Areas of expertise include custom equipment design and fabrication, material handling, dust collection, and combustible dust safety.
Read My Hallam Story
About Hallam-ICS
Hallam-ICS is an engineering and automation company that designs MEP systems for facilities and plants, engineers control and automation solutions, and ensures safety and regulatory compliance through arc flash studies, commissioning, and validation. Our offices are located in Massachusetts, Connecticut, New York, Vermont and North Carolina and our projects take us world-wide.