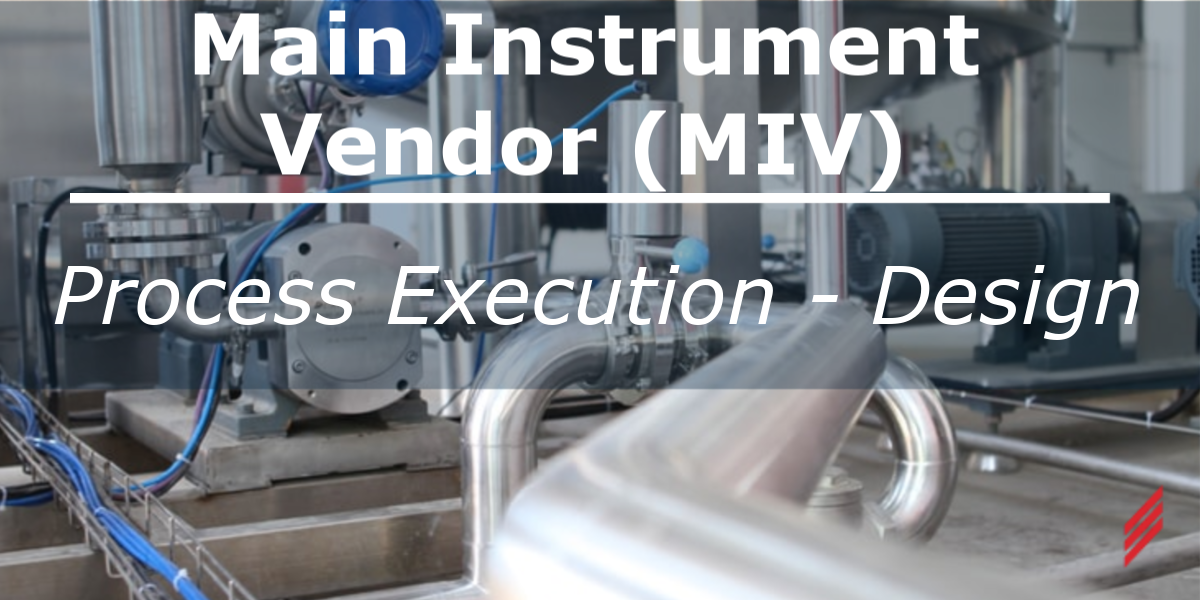 In our previous blog we discussed the 4 Steps of executing an MIV Project Plan. In this blog we will begin to discuss the tasks associated with the execution of an Instrumentation Project.
Depending on the project scope of work, the MIV will be responsible for performing some or all of the following tasks:
Instrument & Valve Specification Review

Submittal Development & Approval
Instrument Procurement
Instrument & Valve Receipt Verification (against Specification) & Inspection
Instrument & Valve Bench Test
Instrument & Valve Installation (by others)
Instrument & Valve Installation Check and Loop Check (with Systems Integrator)
Instrument Calibration (pre and/or post commissioning)
But first, let's take a quick step back. Before an instrument or valve is purchased and the MIV can begin to think about the execution of these tasks, the upfront Design work must be completed. A typical design for a new process will include the following:
Electrical & Mechanical Drawings and Specifications
Process Piping Drawings and Specifications
Process and Instrumentation Drawings (P&IDs)
Instrument Specifications / Instrument Data Sheets
The most important design documents for the Instrument Vendor are the Instrument Data Sheets. The Data Sheets should include Process Data, Connection / Line Size and Type, Materials of Construction, Mounting Requirements, Calibration Range, Accuracy Requirements, Documentation Requirements, Tag Number, and P&ID reference. Ideally the instrument manufacturer and model number is specified. The International Society of Automation (ISA) has Data Sheet templates that are commonly used in the industry.
As with any project, a good detailed design will ensure the execution of the project will go more smoothly. The Instrument Data Sheets will become the "bible" for the project, against which every step of the project execution will be compared - from parts procurement to installation to final process testing and validation. Errors or incomplete information in the Instrument Data Sheets will slow the submittal, procurement and material receipt verification processes. In particular, poor quality data sheets can derail a Life Sciences project given the intensive validation process and paperwork. A typographical error on a single digit of a 20-digit Rosemount part number could mean the difference in stainless steel and carbon steel construction or the omission of a material certificate.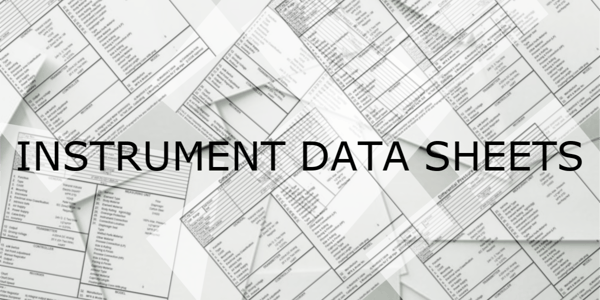 As an MIV, we have seen a wide range of quality in the instrument specifications received from engineering firms. It goes without saying that the more detailed the information, the better. However, expecting a perfect set of specifications is not practical. Revisions are inevitable due to human error and process changes. In general we hope for a 90% set that we can work with the Engineer to refine. Obtaining the accurate process data / conditions, calibration range, and the necessary accessories are challenges we often face.
As touched upon in our previous blog, a good MIV can add value to the design process if engaged early in the project by doing the following:
Providing a Technical Review of the Instrument Data Sheets: A knowledgeable MIV can review the instrument data sheets, identify errors, and provide feedback before instruments are released for procurement.
Again using the Life Sciences industry as an example, the risk of not having a secondary review at project onset can result in additional labor costs and schedule delays that cascade through the validation process. During one of our projects we were able to highlight prior to purchase, that a specified transmitter manufacturer was not capable of supplying the required material traceability reports. This averted time lost and replacement costs later in the project.
Offering Cost-Saving Alternatives: An experienced MIV will have good relationships with many different instrument and valves suppliers. As a result, the MIV may be able to provide cost savings to the project by researching and offering equivalent models to those specified. In particular, valve pricing can vary widely. Depending on the application, you may be able to save hundreds, maybe thousands, of dollars per valve.
Coordinating the Supply Chain: The earlier the MIV is given access to instrument specifications, the sooner the supply chain can be contacted and engaged to set expectations about order volume, schedule and project requirements.
Once the design documents are vetted, it is time to release them to the Instrument Vendor(s) for pricing and procurement. This leads us to our next blog in the series, in which we will discuss the essential early project quality assurance tasks:
Verification of Proper Receipt of Materials & Documentation
Visual Inspection
Bench Testing
In the meantime, if you have any questions regarding our MIV services, please feel free to call Hallam-ICS.
About the author
Pete is a graduate of the University of Vermont, with a B.S. in Electrical Engineering and a Masters of Business Administration. He originally joined Hallam-ICS in 1995 (leaving in 2001 and returning again in 2005) as Controls Engineer. Currently, he serves as a Project Manager and Team Leader for the Control Systems Integration group. Outside of work Pete enjoys skiing, golfing, music, and coaching his kid's baseball / softball teams.
Read My Hallam Story
About Hallam-ICS
Hallam-ICS is an engineering and automation company that designs MEP systems for facilities and plants, engineers control and automation solutions, and ensures safety and regulatory compliance through arc flash studies, commissioning, and validation. Our offices are located in Massachusetts, Connecticut, New York, Vermont and North Carolina and our projects take us world-wide.