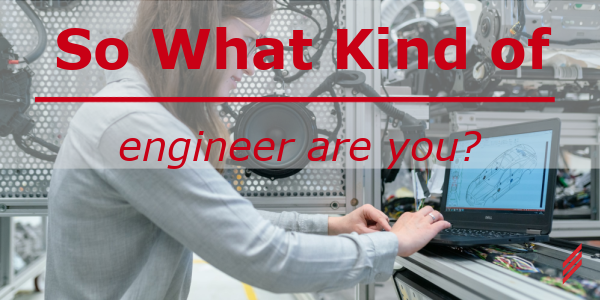 Having recently joined Hallam-ICS, I have found myself frequently answering the same question: "What do you do?"

The conversations vary in length depending on the amount of detail my audience is interested in, but they all seem to follow the same general pattern. Having answered this question multiple times in the past few weeks, I thought I would recreate my conversations, so all of my new colleagues (especially those in other offices) learn more about me, and clients learn more about the services I add to Hallam's offerings.
Coworker: "So, what kind of engineer are you?"

Me: "I am a mechanical engineer."

Coworker: "Okay. HVAC and plumbing?"

Me:" No, my background is in machine design."

Coworker: "Oh, so you design equipment?"

Me:" No… I mean, sometimes. I used to design machinery all the time, but that's not what I usually do anymore. Unless there are circumstances where it makes sense, and then yes I still do that occasionally. "
(At this point I usually get a puzzled look…)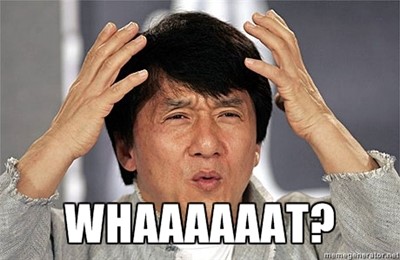 "Ok, let me explain:"
I started my career working for equipment manufacturers where my focus was primarily machine design. I eventually moved into consulting, working primarily with clients in heavy industrial facilities.
What I do the majority of the time is help clients to
define their process requirements
make sure they are buying the right equipment for their process and that it gets installed properly (ensuring integration into their facility so it functions together as a complete system)
design and help fabricate a custom solution to meet their needs if they cannot buy a standard piece of equipment from a manufacturer that will do what they need.
"How do you go about doing that?"
For a broad overview, let's assume a client is building a new facility. I work with the client to define their process and develop Process Flow Diagrams (PFDs) and/or Piping & Instrumentation Diagrams (P&IDs). These often go hand-in-hand with a material and/or energy balance, and these documents will define the requirements for the equipment throughout the facility. With this information, equipment specifications can be written, equipment can be purchased, and electrical and controls engineers can begin their design work to supply power and provide control.
Once the equipment is identified, General Arrangement (GA) Drawings can be developed that will help define the facility – layout, building sizes, roads and access, electrical room locations, etc. Design can also begin on all the supporting details, such as utility connections, interconnecting chutes/ducts/pipes, access for maintenance and operators, etc.
The last major step, prior to construction, is an installation specification for the contractor(s). This defines the scope of work for the contractor(s) as well as the requirements for systems and components they are expected to supply.
"I see… But what about existing facilities?"
Right, work in existing facilities is much more common. There I can offer any combination of the services I just described. Often a client already knows what they need to do, and they just need help to actually get it done. A facility's operations and maintenance personnel are usually quite adept at identifying opportunities for improvement!
"Most of that sounds a lot like Industrial Engineering…"
Yeah, it kind of does, so here is how I explain the difference. Industrial engineers focus more on the process and identifying problems like quality issues or inefficiencies. My focus, as a mechanical engineer, is more on the implementation of the solution.
"What industries have you worked in?"
Most of my consulting experience has been in heavy industrial environments – biomass & energy, building materials, pulp & paper, mining & minerals. But I also have 10+ years of combined experience working in the food, animal feed, tobacco, and amusement ride industries.
"Well thanks. It's nice to meet you, and welcome to Hallam!"
At the end of the day, I do what all good engineering consultants strive to do: help clients solve problems and save money. My work focuses on a client's production process and more specifically the equipment they use to produce their product.
I plan to explore several of the topics I've touched on here in more detail in future blogs. In the meantime, please feel free to contact me with questions or if you think I can be of assistance.
About the Author
Chris Giusto is Director of Industrial Projects and works primarily with industrial facilities to improve processes & safety, reduce waste & energy consumption, increase flexibility & capacity, and build new facilities. He has nearly 20 years of mechanical engineering experience including design and specification of equipment and systems, detailed machine design, and project management. Areas of expertise include custom equipment design and fabrication, material handling, dust collection, and combustible dust safety.
Read My Hallam Story
About Hallam-ICS
Hallam-ICS is an engineering and automation company that designs MEP systems for facilities and plants, engineers control and automation solutions, and ensures safety and regulatory compliance through arc flash studies, commissioning, and validation. Our offices are located in Massachusetts, Connecticut, New York, Vermont and North Carolina and our projects take us world-wide.