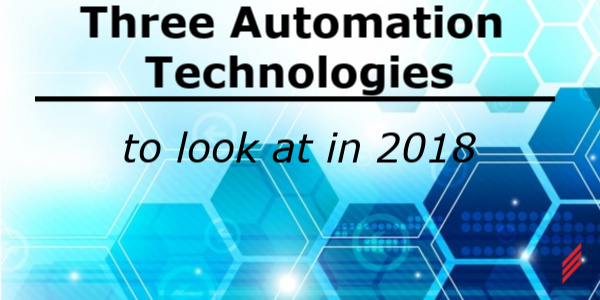 The Industrial Internet of Things (IIoT)and Industry 4.0 are allowing factories to improve performance by gaining access to detailed plant data and presenting it so that employees at all levels of an organization can make better decisions more quickly. The challenge we face when implementing the IIoT is gaining access to data, analyzing data, and presenting it so that is actionable. Here are three new technologies that will help in each area in 2018:
Data Collection using Red Lion Data Station Plus
Red Lion's Data Station Plus (DSP) is a single-device solution for protocol conversion. The DSP bridges the communication gap between disparate serial, Ethernet and fieldbus devices—unlocking untold information from PLCs, drives, motion controllers, etc., orphaned by incompatible communications standards. Drag and drop register mapping allows a Siemens PLC to talk to an Allen-Bradley drive in just seconds. With a growing list of over 300 serial, Ethernet and fieldbus drivers, the DSP allows you to choose the best-in-class automation components, without worrying over whether or not they'll communicate with one another.
Rockwell Automation ControlLogix

Compute Module

The Allen-Bradley® ControlLogix® Compute module provides in-chassis, high-speed computing functionality with access to the ControlLogix processor via the backplane. Customers can collect data at the source to make real-time decisions and increase productivity.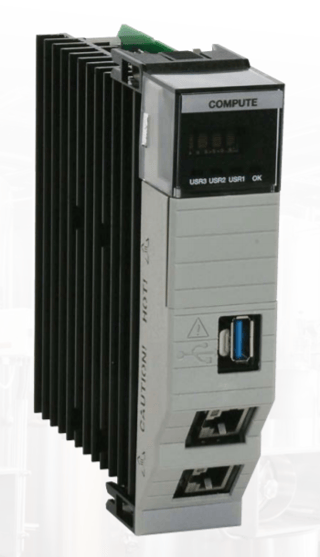 The module offers the flexibility to create custom applications within the Windows 10 IoT Enterprise or Linux operating systems as well as using off-the-shelf applications to enhance their automation systems.
Virtual Reality on the plant floor using

Vuzix M300 Smart Glasses

Vuzix M300 Smart Glasses delivers a "hands free" digital world, providing unprecedented access to information, data collection and more. Improve existing workflows and open new opportunities in industrial, medical, retail, supply chain, remote help desk, and other aspects of your business.

The Vuzix M300 Smart Glasses is an ergonomically designed and rugged Android-based wearable computer. It's enhanced with a monocular display and onboard processor, expandable memory, recording features and wireless connectivity capabilities. And it's been purpose-designed for enterprise, professional, and prosumer users. Pre-installed apps can be used to track timed events, manage your calendar, and link to your phone and more. The HD camera records, stores, plays back still picture and video, and can be used as a barcode scanner. The M300 is compatible with thousands of existing Android apps and Vuzix' easy access to developer resources enables the creation of custom apps to suit virtually any need. Rockwell and Vuzix are working on integrating the M300 with

Rockwell HMI products This will allow personnel to access real-time operational data without returning to a stationary HMI.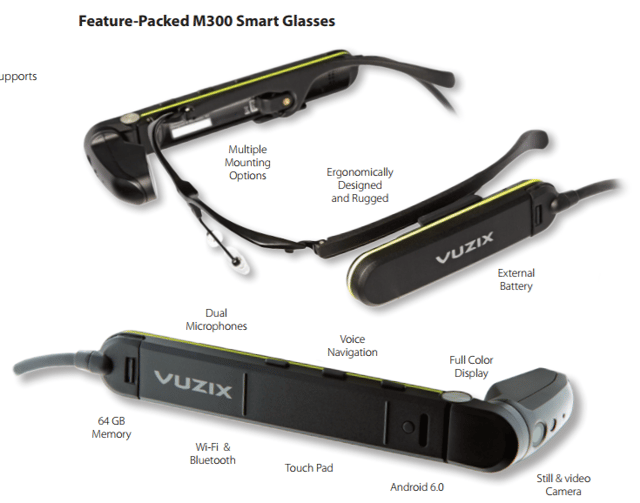 About the author
Aaron has been with Hallam-ICS since 2012. He hold a B.S. Degree in Computer and Systems Engineering from Rensselaer Polytechnic Institute and is currently the Controls Engineering Manager in the Malta, NY office.
Read My Hallam Story
About Hallam-ICS
Hallam-ICS is an engineering and automation company that designs MEP systems for facilities and plants, engineers control and automation solutions, and ensures safety and regulatory compliance through arc flash studies, commissioning, and validation. Our offices are located in Massachusetts, Connecticut, New York, Vermont and North Carolina and our projects take us world-wide.