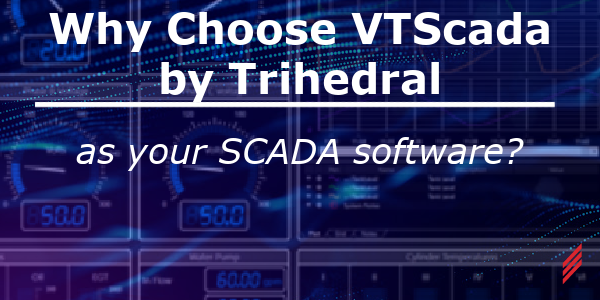 VTScada, while having its roots in Water/Wastewater, has been expanding into other industries such as Oil & Gas, Power Generation, Marine, Broadcasting, Food & Beverage, Manufacturing, Airports and many more. In this blog I will discuss some key points that I think are areas that VTScada shines in comparison with many of the other SCADA systems I have worked with, including offerings from Rockwell, Inductive Automation, Aveva, GE, Emerson and more.
Key things that help VTScada stand apart are:
Intuitive
Scaling & Redundancy
Distributed Historian Replication and Zero-Data loss System Recovery
Powerful
Version Control
Intuitive
The screens, menus and functional design are easy to learn, and anyone can rapidly start creating the SCADA system of their dreams. The startup time from installation to having a basic working system is faster than any other SCADA system I have worked with. I have also trained many operators how to make some basic adjustments and modifications to their SCADA that would either be too complex or difficult for operators to make without the risk of a major failure on most other SCADA systems.
Scaling & Redundancy
VTScada will work with a small system of just a few IO points and can expand to millions. An unlimited number of redundant server levels are supported, and redundancy setup takes seconds. Redundancy can be added at any time and with the "Server lists" you can establish exactly what server will do what function (Alarm, History, Device connection, + more) as a primary and which server you want to use for secondary or tertiary backup for that function. Redundancy works on a +1 basis. For example, if your system needs 5 servers for processing power for your application you only need 1 additional server to have 100% redundancy in comparison to other systems that require you to have a redundant server for each application server. Due to how tags, their drivers and the relationship to servers are managed you can make changes to which servers are connected to devices without having any impact on your visual elements. Moreover, rollup of server capabilities allows a low tag count installation to run as a local server at each asset/subsystem, while centralized facility-level servers provide both a backup and visualization of all subsystems, and this can be further expanded to allow a larger organization to monitor and backup numerous facilities.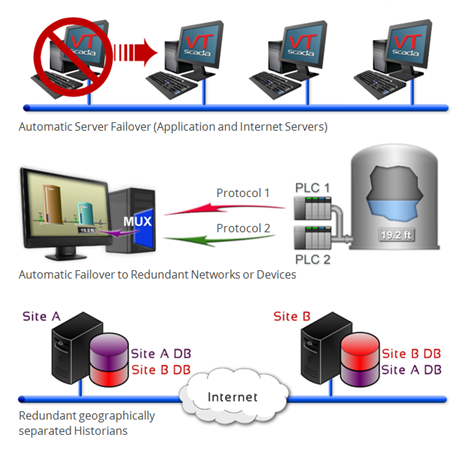 Distributed Historian Replication and Zero-Data loss System Recovery
The integrated no-cost historian requires no configuration to setup and can alternatively use SQL, Oracle, or MySQL databases (or a combination of these) as the data storage. Each fully installed VTScada license has the ability to be assigned either as a historian for a local asset/subsystem, as a primary or backup replication historian for an entire facility, or simultaneously as both a primary historian for one facility and backup historian for another (e.g. one plant can backup another). Network interruptions result in isolated nodes becoming the active historians for their own localized assets and when network connectivity is restored, all redundant historians are resynchronized with one another to ensure no data loss. The data storage is available for access by 3rd party software products via SQL and REST queries.
Powerful
VTScada has many built in features that must be custom created or are clunky at best in other systems. Key among these are the alarm management, reporting and trending, operator notes, and manual historical adjustments while keeping the logged historical data.
VTScada can natively support many different communication protocols including:
Rockwell
DFS
Koyo
GE
JSON / XML
Modbus
MQTT
OPC UA
Siemens
SNMP
BACNet
SOAP / REST
SQL

VTScada gives you the power over how you communicate to your devices that is unmatched in what I have seen in other SCADA systems. There is enough control in the integrated polling engine that you can eliminate the need for master polling PLCs.

During development multiple people can work on the same application and even the same screens at the same time and see changes the other person makes live. Most other systems require you to save the file and choose whose version is the right version while VTScada allows you to develop applications seamlessly simultaneously with multiple developers. This can be a huge time saver with large applications.
Version control
This is one area that to my knowledge no other SCADA system comes close in. Whether it is during development or during production you can look at the history of changes that have been made to the system whether it is a change in tags, configuration, or displays and either undo a single change or roll back the system to a previous date. This can be particularly useful, for example if you make some system update or batch of changes and sometime later there is something that is discovered that isn't working correctly that used to work. You can go through the version log and roll back to different versions or just look at changes in the version log to isolate what caused the failure and then undo or fix that change without having to undo and redo all the other work that was done that between then and now.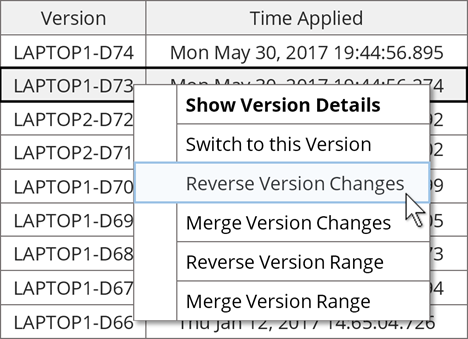 Conclusion
I don't believe there is any one SCADA system that is hands down the best. They all have some advantages and disadvantages. In my opinion, there is no single option that is best for every application. The key is finding the right SCADA system for your needs and making sure it is designed to meet your needs and exceed your expectations.
About the Author
Ralph is a Senior Controls Engineer working out of our Austin, TX office. He joined Hallam-ICS in Feb 2023 and prior to that worked in the Water and Wastewater, Oil and Gas, and Semiconductor industries.
Read My Hallam Story
About Hallam-ICS
Hallam-ICS is an engineering and automation company that designs MEP systems for facilities and plants, engineers control and automation solutions, and ensures safety and regulatory compliance through arc flash studies, commissioning, and validation. Our offices are located in Massachusetts, Connecticut, New York, Vermont, North Carolina, Texas and Florida and our projects take us world-wide.