Advanced Surgery Center
Lebanon, NH
Healthcare
Dartmouth-Hitchcock Medical Center constructed a NIH-funded clinical and research facility on the north end of their main campus. This 23,700 square feet facility includes The Center for Surgical Innovation, Clinical MRI, as well as mechanical, electrical and plumbing equipment spaces. The facility was certified under LEED for Commercial Interiors.
The heart of this facility is the IMRIS neuro fully integrated multi-operating room system that features on-demand intraoperative magnetic resonance imaging capabilities. This was the first research facility of its kind in the country that allowed MRI and CT imaging to be performed during surgery without moving the patient.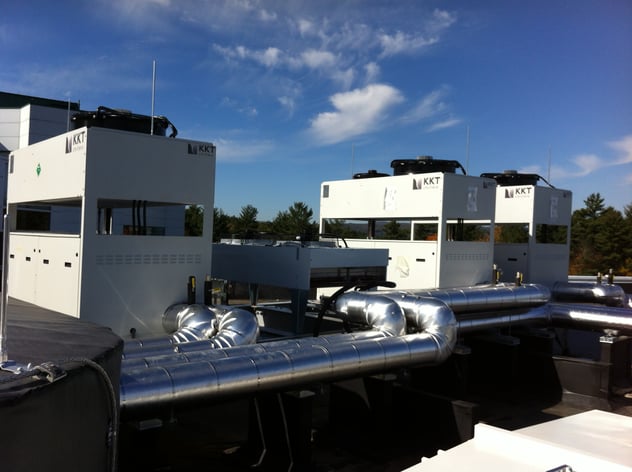 The Dartmouth team expressed areas of key importance on the project as needing to maintain different modes of room pressurization, depending upon the usage and to have a thorough hand-off to the operations team.
These areas of the project became the center of the approach developed by Hallam-ICS. To achieve the room pressurization, Hallam-ICS utilized their expertise in control system design and installation to participate in design review and problem-solving throughout the project. The solution involved a complex series of control system algorithms that were a critical part of the commissioning program. To assist with turnover to Dartmouth staff, Hallam-ICS developed an illustrated systems manual to be used as a reference and training resource.