---
They are called "Man-Camps" for a reason – you don't often see women in them. Some see only a few hearty and adventurous women. Some never do. Most are far from any place you might consider to be a town or village. Lots of them are in tough locations – deserts, mountains, permafrost.Many are producing high value products (why else would people be there?). Some are totally enclosed with walls or fences or razor wire or even guard towers. Some are so remote they don't need fences. These are not exactly resorts.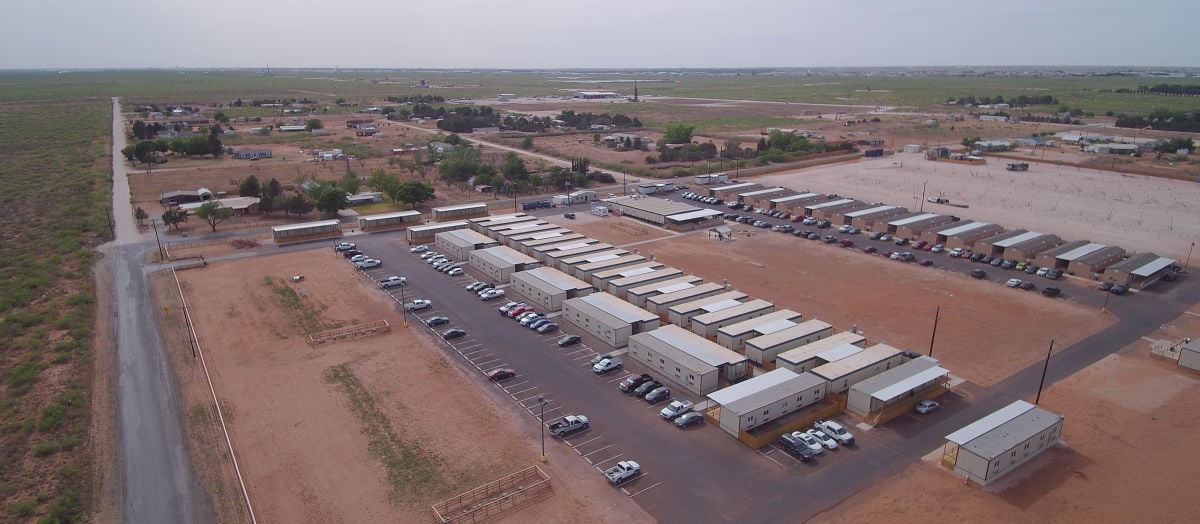 Some Engineers are travelers. Some are usually close to home. Not every job is in your backyard; so how do you handle remote site deployments?
For the run of the mill job - go to a domestic site somewhere near a city–you figure out:
Your travel rate per hour
The number of hours you expect to work per day
The number of hours allocated to travel
Reimbursables
Then you are pretty well done with your estimate sheet. Whatever your traveler forgets to pack, they can buy at the local big box store. They Go–Work–Come Home–Bill It–Do the next job.
But what about when travel takes you way out? I have worked on a couple of projects in Western Africa at a truly remote site. The site is in the Western Sahara (a region known as the Sahel).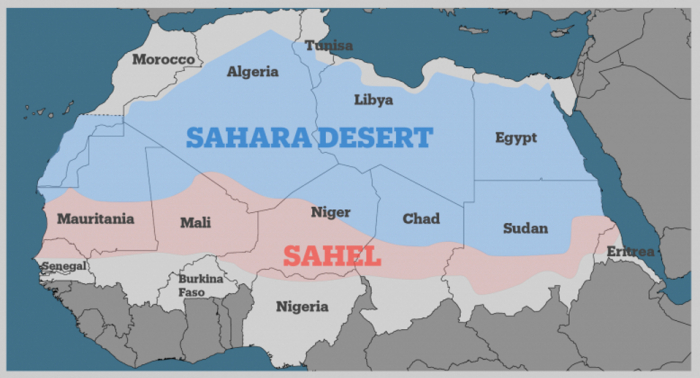 It was about 5 hours by "road" from the capitol city and surrounded by a fence with a guard tower (high value product). If you forget something or run out of something – too bad. There is no "there" to go to get it. No big box store, no Amazon Prime next day–just too bad–live without it.
So how do you bid it? What do you have to think about that you wouldn't have to when you are deploying to most places? How do you prepare?
Get busy early. Many things on the list below take time.
It costs more to send your people to these places. You need time to figure out how much.
Vaccinations can run hundreds of dollars for some of these sites.
Check your passport. Some counties may not let you in unless you have at least 6 months remaining. Even expedited renewals can take a few days if you do not have a local center.
Check the State Department site for your destination country
There may be risks associated with travel to this destination from mild to extreme
Consider additional life insurance for the travel dates. It doesn't cost that much and might help surviving family, should the worst occur.
Consider kidnap, ransom & extortion insurance. A lot of travel advisories are issued due to local kidnappings. Westerners in particular may be targeted, since we are perceived to be able to fetch more ransom dollars than others.
Consider registering your travel with Smart Traveler Enrollment Program (STEP).
The website also gives health risks, culture and other useful information
In my case, I found that the country was an Islamic Republic. Pork or alcohol in your luggage can get you arrested. Not that I often travel with booze or pork in my luggage; but read the information. It could really help you out.
Do some homework on local culture. As I was in an Islamic Republic, there were very conservative religious practices and customs in place. Something as simple as asking a coworker about his wife or daughters could cause a pretty big scene. Sharing drinking stories is out of the question. It might be best to keep most conversations centered on the task at hand. The list of taboo subjects and behaviors can be pretty long. Be on good behavior.
The State Department Travel site can also provide information on required visas. Some visas require that you send your passport to an embassy of the country you are visiting and have a visa pasted to a page in your passport. Could be a couple of weeks before you see your passport again.
Travel visas and work visas aren't always the same thing–look into it
Nothing worse than getting "there" and finding out your paperwork isn't in order.
Check with the CDC for required and recommended vaccinations and/or medications.
For some countries you cannot travel to or from without required vaccinations.
Some areas may not require vaccinations; but the recommended list is well worth considering if you don't want to come home ill. Some of the diseases out there have lifetime impact to you.
Some Hospitals have Travel Centers that can help. Many Walgreen's are set up for this as well.
Don't wait on those vaccinations. More time before gives them time to build your immunity. Additionally some of them may make you sick for a day or two. Get that out of the way before you hit the road.
Consider any medications you have. Make sure you carry plenty and allow for travel delays. There might not be a way to refill your prescriptions out "there". Also, keep them meds in your carry-on.
Epi-pens? Non-prescription meds? Make sure you take it, because it probably isn't "there"
Dysentery runs rampant at some of these sites. Between questionable water sources, different diets and all, it might be a good idea to carry anti-diarrheal meds.
Consider travel time and conditions. Expecting your traveler to hit the ground running after 30 or 40 hours travel with international flights & coach seating might not be realistic. Business class costs much more but it might be the right thing to do.
About the author
Ray is a Senior Controls Engineer. He has been with Hallam-ICS over 20 years. Ray is very active in the social mission of the company as he appreciates the opportunity to express and apply his values in his work place. He has organized our first and second Service days; and has set up our teams for meal preparation at shelter programs; painting in child service charities; yard work & house cleaning for transitional housing and building furniture for a shelters.
Read My Hallam Story
About Hallam-ICS
Hallam-ICS is an engineering and automation company that designs MEP systems for facilities and plants, engineers control and automation solutions, and ensures safety and regulatory compliance through arc flash studies, commissioning, and validation. Our offices are located in Massachusetts, Connecticut, New York, Vermont and North Carolina and our projects take us world-wide.