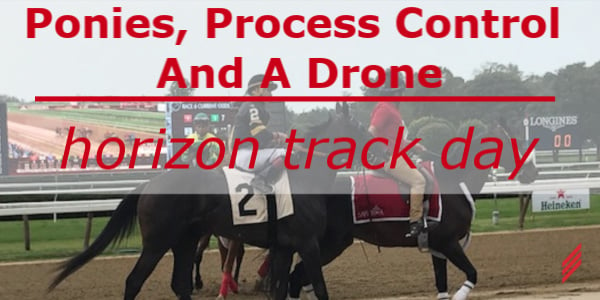 Every August, Horizon Solutions hosts Track Day, inviting their customers to learn more about the latest in electrical and industrial automation while enjoying the ambience of the historic Saratoga Race Course. Horizon Solutions has been a Rockwell Automation Authorized Distributor since 1923 and is currently the exclusive distributor of Allen-Bradley products in New Hampshire, Vermont, Maine and select areas of New York and Massachusetts. The Hallam-ICS process control teams in both South Burlington, VT and Malta, NY work closely with Horizon Solutions to support industrial automation projects in the region.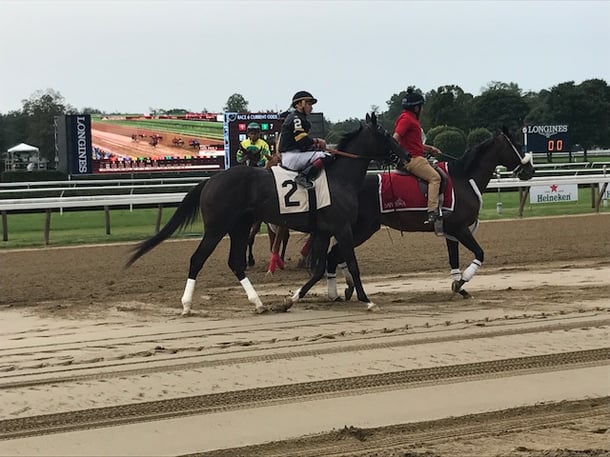 The Saratoga Race Course is a wonderful place to spend a summer afternoon. Opened over 150 years ago, it has been named one of the world's greatest sporting venues by Sports Illustrated and includes a historic grandstand that evokes the great history of thoroughbred racing. Open for racing only from mid-July through Labor Day, horse racing has become part of the fabric of a Saratoga summer.
At the Horizon Track Day, engineers from both the New York and Vermont offices headed out to hang out with friends, enjoy good food and drink, watch the horse races and maybe even "cash a ticket" or two. First, the engineers got to learn about new industrial automation products from Horizon's distribution network, including Rockwell Automation, Eaton, Hoffman, Panduit and others.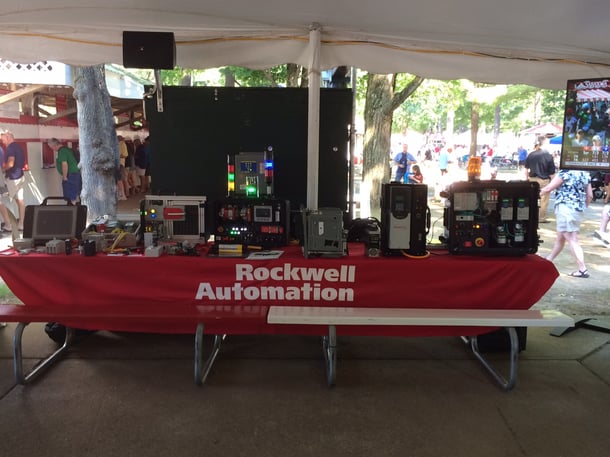 After getting up to speed with new technologies and visiting with clients, it was time for the races to begin. Racing vernacular includes commonly known terms such as win, place and show as well as some bets known to the more experienced handicappers, including exactas, quinellas, superfectas and daily doubles. Choosing horses ranges from a detailed review of a horse's past performances to choosing your favorite numbers or the name of a horse. Everyone has their own approach.
From past experiences at Saratoga, some in the group always bet on the long shot if the first race is a steeplechase on the turf. This is typically a long race (over 2 miles) where the horses have to jump over hurdles periodically. The long-shot strategy did not pay off, but one member of the group did cash in on the 8-7-6 trifecta. What a way to start the day!
The races continued through the day, with the usual assortment of favorites and long shots, as well as photo finishes. Many tickets were torn up while other races ended with friends sharing a high five as their horses came in as they hoped. The Hallam-ICS team enjoyed a day of bonding together with colleagues, partners and clients. Throughout the course of the day, Horizon raffled off prizes and one lucky Hallam-ICS engineer walked away with a drone! All in all, a great day at the track!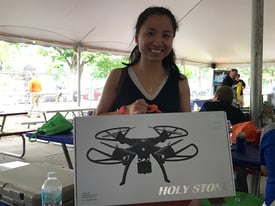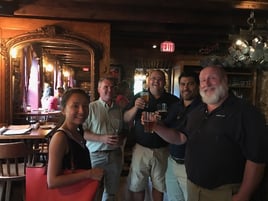 About the Author
Keith is a graduate of the University of Vermont with a BSEE and an MBA. He has been with Hallam-ICS since 1988 as an electrical engineer, manager of integration services, CFO, and CEO. He focuses the company on understanding and meeting the needs of each individual client while at the same time delivering the highest possible level of technical expertise.
Read My Hallam Story
About Hallam-ICS
Hallam-ICS is an engineering and automation company that designs MEP systems for facilities and plants, engineers control and automation solutions, and ensures safety and regulatory compliance through arc flash studies, commissioning, and validation. Our offices are located in Massachusetts, Connecticut, New York, Vermont and North Carolina and our projects take us world-wide.