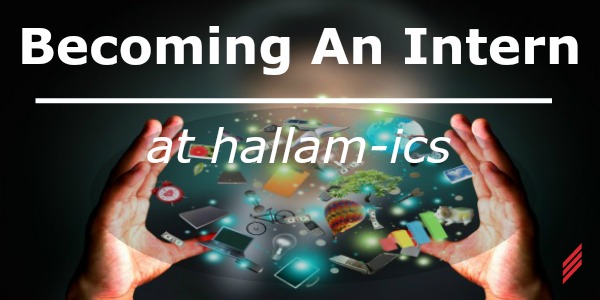 About eight months ago, the engineering internship scramble was beginning at the University of Vermont. Students all over campus were struggling to get a resume and cover letter to every engineering company around Burlington VT; maybe to get an interview, and maybe even to get a job.For months, my email inbox was empty of any hopeful emails. When it comes to competitive job markets, engineering internships in Burlington are up there. I had received my first interview at a wireless sensors company in Williston. I thought the interview went reasonably well, but I got a few curve-ball questions that threw me off. About a month later, I received the automated email that large companies send out: "We have been fortunate to have a large number of applicants this year…" A rather unfortunate email to get for an aspiring intern.
Feeling discouraged, I searched the internet for any more places I could possibly send a resume, with no luck. I went to my professor's office to see if he could direct me to any other local companies. "Try taking a look at Hallam ICS, we've had a few students go on to work there." So, I went home and did a quick google search. "Hallam-ICS, an Employee Owned Company" popped up. "Process control and plant automation, toxic gas monitoring systems"; what does all of this mean? I thought to myself. I had taken one Control Systems class that semester, but it had nothing to do with an industrial setting.
There was a position for a Controls Design Intern. Duties would include CAD drawings, field work, research, calculations, and other various tasks typical for a consulting engineering firm. I sent in my resume, and waited for a response. A few days later I got a reply from Pete Niarchos, offering me an interview the following week. Of course I accepted, and I proceeded to iron my only button down shirt for the occasion.
I met with Pete and Mike Abair one afternoon after I got out of class. This interview seemed more relaxed. Pete and Mike understood that this was something completely new to me, and they told me to ask lots of questions.
About a week later, I got an email from Pete offering me an internship. I was so excited I had received an offer, I immediately sent Pete a reply saying I accepted the internship. Thus, began my first job experience of my engineering career.
My internship here at Hallam-ICS has been challenging and rewarding. The first couple of weeks were a bit of an adjustment. There was a lot to understand: Learning the Eplan software, catching up on terminology, getting used to the two screens and a desk. Before coming to Hallam; I did construction, I worked as a driver at a canoe rental company, and I bussed tables at one of the restaurants in my home town of Conway, New Hampshire. With all these jobs being active, it took some time to adjust to the new desk job. After a few weeks, I began to get the hang of this whole intern thing. The lingo began to make sense. I could fix and make drawings without having to search on Google or ask Mike (I still ask Mike about 20 questions a day).
Since I've been at Hallam, I've learned so many of things about designing control panels, operation of control systems, applications and layouts of toxic gas monitoring systems, and much about various sensor operations and general components. In addition to the technical knowledge, I've learned about the engineering process, and what it's like to work for a smaller company where everyone has a very important role. I feel confident in saying that this has been a great experience for me as a new engineer, and I want to thank everyone at Hallam for answering my questions and introducing me to this branch of engineering.
About three months later, here I am. Obviously, there is still much more to learn about control systems, but if it weren't for Hallam, I may never have seen this side of engineering. And, I may have never learned to play Ultimate Frisbee!
About the author
Tim has left Hallam-ICS to pursue other endeavors, but his contributions to the company continue to be valued.
About Hallam-ICS
Hallam-ICS is an engineering and automation company that designs MEP systems for facilities and plants, engineers control and automation solutions, and ensures safety and regulatory compliance through arc flash studies, commissioning, and validation. Our offices are located in Massachusetts, Connecticut, New York, Vermont and North Carolina and our projects take us world-wide.