2017 Trends is a 5-part blog series that takes a look at how the latest technology, economic developments, evolving user expectations and changing industry standards might affect the way we all do business.
Introduction
Welcome to 2017! As Automation Engineers, the one constant in our business is change; new products, developing technologies, and changes in the expectations of the users and owners (plant managers, system engineers, operators) of the control systems. Here are 4 items that I believe are worth following in 2017:
#1 Industrial Internet of Things (IIoT)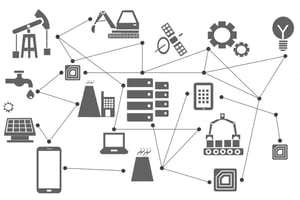 Much has been written about the Industrial Internet of Things (IIoT) and the impact it will have on Industrial Control Systems. Large firms, both traditional automation firms and non-traditional entrants, have been making significant investments into this space in the hope of establishing an early presence in what IndustryARC is projecting to be a $110 billion market by 2020. GE's investments into Predix and changing their image to be an information company have been well publicized and documented, Rockwell Automation has been promoting The Connected Enterprise and National Instruments gave their example on the use of IIoT at NIWeek with Flowserve
The IIoT began to get traction in 2016 and will move into regular discussions in manufacturing facilities in 2017. A recent Forbes article is a wealth of data and predictions for the space, including the following items:
"Internet of Things (IoT) sensors and devices are expected to exceed mobile phones as the largest category of connected devices in 2018, growing at a 23% compound annual growth rate (CAGR) from 2015 to 2021."
And,
"By 2017, 60% of global manufacturers will use analytics to sense and analyze data from connected products and manufacturing and optimize increasingly complex portfolios of products."
#2 Industry Consolidation

Over the past few years, there have been many mergers and acquisitions in the industry. 2016 was no exception as the year started out with Johnson Controls and Tyco merging in an effort to create a powerhouse in the Smart Buildings industry. However, the acquisition that created the most stir in Industrial Automation was when Rockwell Automation acquired Maverick Technologies in October. This led to many questions from system integrators at November's Automation Fair about Rockwell's long-term plan. Were they moving away from system integrators to a distribution model that relied more on self-performance similar to what Emerson successfully implemented with Delta V? Or, was the Maverick acquisition simply about positioning Rockwell for the large amount of anticipated upgrades of legacy DCS installations in the coming 5 years?
We can expect additional industry consolidation in 2017, perhaps at even a more rapid pace than in 2016 . This will be driven by a few factors. First, there is the jockeying for position in the IIoT space and larger players will try to buy market share by acquiring smaller companies who have been successful. Second, the system integration market will mirror activity in other service industries with "baby boomer" founders nearing retirement, looking for transition plans and seduced by attractive valuations. Also, mid-size players with growth aspirations will adopt the strategy of acquisition driven growth that Maverick employed over the past decade.
#3 Cybersecurity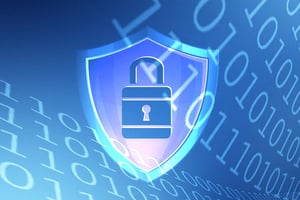 Russian hackers have received a lot of coverage recently, whether due to their efforts to impact our election results or their alleged attempts to install malware at an electric utility. With the continued growth and evolution of IIoT and Mobile HMI/SCADA access, plant and network security will continue to be a primary concern for automation systems in 2017. As we saw in 2016, the proliferation of IoT devices has happened without corresponding attention paid to the vulnerability of these devices to being hacked (see Mirai virus). As IIoT grows and cloud based devices and sensors in the plant increase, the threat of attack will increase.
#4 Return of Manufacturing Jobs

If there was one topic that both political parties agreed upon in 2016, it was a desire to return more manufacturing jobs back to the United States. Whether this will be achieved through tax incentives, tariffs or political pressure remains to be seen. There appears to be some momentum gathering, with Carrier's announcement in December to keep jobs in Indiana and Ford's decision in January to cancel their planned construction of a new $1.6 billion plant in Mexico and invest $700 million in Michigan. On the surface, this seems to be returning many manufacturing jobs to the USA. In more likelihood, this will lead to higher investments in robotics and plant automation at these facilities. Good news for automation providers, but bad news traditional manufacturing jobs. For domestic manufacturing facilities to remain competitive, we'll likely see more of a "lights out" operation, where manufacturing processes become fully automated. Expect to see advancements and increased investments in robotics and plant automation.
These are some of the things that I will be watching for in 2017. Please feel free to add your comments to share your thoughts about important trends in our industry in the coming year.
About the Author
Keith is a graduate of the University of Vermont with a BSEE and an MBA. He has been with Hallam-ICS since 1988 as an electrical engineer, manager of integration services, CFO, and CEO. He focuses the company on understanding and meeting the needs of each individual client while at the same time delivering the highest possible level of technical expertise.
Read My Hallam Story
About Hallam-ICS
Hallam-ICS is an engineering and automation company that designs MEP systems for facilities and plants, engineers control and automation solutions, and ensures safety and regulatory compliance through arc flash studies, commissioning, and validation. Our offices are located in Massachusetts, Connecticut, New York, Vermont and North Carolina and our projects take us world-wide.