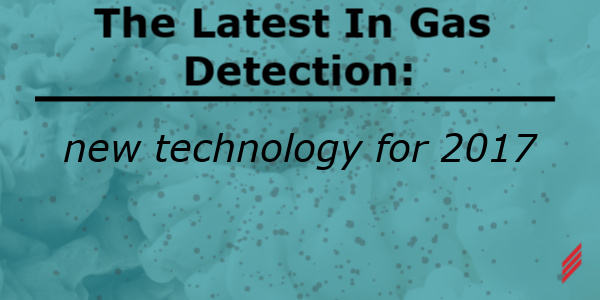 2017 Trends is a 5-part blog series that takes a look at how the latest technology, economic developments, evolving user expectations and changing industry standards might affect the way we all do business.
Introduction
At Hallam-ICS we are fortunate to have some great relationships with the leading manufacturers of gas detection technology. Here are some of the latest offerings from DOD Technologies, Honeywell Analytics, and Dräger.
DOD Technologies – DOD64-FTIR
T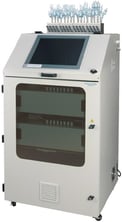 he DOD64-FTIR differentiates itself when compared to other multi-channel FTIR (Fourier transform infrared spectroscopy) systems by being able to detect in parts per billion (PPB) levels. Implementing a Stirling cooled detector in the DOD64 allows significant reduction in the Lower Detection Limits (LDL). Every spectra file is also saved to a USB thumb drive and can be downloaded by the user. This can help users determine unknown gases if they are detected.
Honeywell Analytics – MIDAS- L-O2S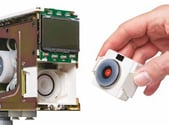 The new Oxygen sensor from Honeywell Analytics has an extended sensor life. The new 3 year warranty period stands out in electrochemical sensors that have traditionally had 2 year working lives.
Dräger – DragerSensor NH3 FL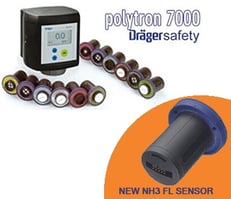 The DrägerSensor NH3 FL is an electrochemical four electrode sensor for the real-time monitoring of low concentrations of ammonia gas (NH3) in ambient air. Traditional NH3 sensors have issues with repeated gas exposure effecting life because of the consumptive electrochemistry involved. They also suffer from not having a fast recovery time from exposures, and quickly changing humidity applications. This makes it very difficult to use in applications where there may be a constant exposure or background of NH3 and/or quickly changing humidity conditions (like inside a walk in freezer close to the door). The new NH3 FL sensor has a non-consumptive electrochemical reaction, a much better recovery and much more stable in quickly changing humidity conditions.
Dräger – GasSecure GS01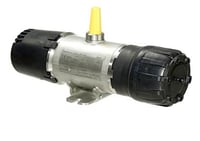 The GasSecure GS01 is a wireless infrared (IR) hydrocarbon gas detector (LEL detector). It combines a single-beam triple-wavelength infrared technology with extremely low power consumption. Applications in petrochemical operations should benefit from the reduced cost of a truly wireless installation. With a battery life of up to 2 years, the maintenance impacts are in line with other gas detection technologies. Dräger has addressed intrinsic safety as well as wireless communication safety with a patented SafeWireless system.
We feel that there are still advances to be made in the field of gas detection technology. Perhaps in the near future we will see implementation of predictive sensor failure analysis for consumable sensor technology. Many factors go into determining when a sensor may be reaching the end of its effective life. These factors are different for each detection technology and even for each target gas and environment. Predictive sensor failure analysis won't take the place of good calibration practices but it certainly has value. Who will tackle this challenge first?
Another question we have for the industry involves support for calibration and configuration of smart gas detection technology. Why hasn't Gas Detection industry transmitters gotten on board with Field Device Tool (FDT) and Device Type Manager (DTM) for asset management and calibration in conjunction with SCADA? It seems that most smart process automation transmitters have this capability. Configuration and calibration is so critical to TGMS. FDT/DTM would seem to be an excellent match.
Please feel free to add your comments to share your thoughts about the latest advances in our industry.
If you would like more information about Toxic Gas Monitoring Technologies you can contact Dan directly via email dmaxwell@Hallam-ICS.com or through our Help Desk.
About the Author
Dan Maxwell is a Senior Project Manager with Hallam-ICS's Toxic Gas Monitoring team. Dan trained in Mechanical Engineering and has worked in Project Management in the construction and manufacturing sectors before coming to Hallam-ICS in 1999.
Read My Hallam Story
About Hallam-ICS
Hallam-ICS is an engineering and automation company that designs MEP systems for facilities and plants, engineers control and automation solutions, and ensures safety and regulatory compliance through arc flash studies, commissioning, and validation. Our offices are located in Massachusetts, Connecticut, New York, Vermont and North Carolina and our projects take us world-wide.