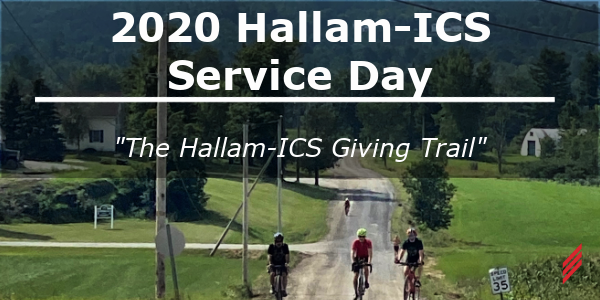 ---
The Hallam-ICS Service Day is a staple in our companies' philanthropic mission – a way to have an active, positive impact on the communities in which we live and work. Each regional office gathers with a common goal of hands-on work and sweat equity to deserving, community-focused organizations.
Not only is this greatly appreciated by the organizations, it is also a way for us to get together as a team across all departments and collaborate on an impactful project.
For 2020, we were faced with a dilemma – how could we come together as a group and give back to the community, while still maintaining social distancing guidelines surrounding COVID? Additionally, many organizations have restricted outside access due to the recent health concerns. What were we to do?
While on a walk with my wife Elisa and our 5-month-old son Henry (he was doing more sleeping than walking…) I discussed the service day quandary. Elisa suggested a virtual event of some kind where folks were encouraged to be outside and active, while at the same time raise money for the non-profits we support. What a great idea!
In late May, I pitched the idea of a virtual fundraising event to the Service Day Committee. What started as an idea developed into what ultimately became known as the "Hallam-ICS Giving Trail." The month-long event encouraged participants to log mileage by any means of human powered locomotion for a common fundraising goal. This virtual 1,600-mile trail connected each of our offices - starting in South Burlington VT, passing through Malta NY, Mansfield MA, Middletown CT, Raleigh NC, and ending at Scott King's home office in Palm Coast FL. Instead of asking each employee to raise money independently, Hallam-ICS was to sponsor the gift of $3/mile with a company-wide goal of 10,000 miles to raise $30,000 for our local charity networks.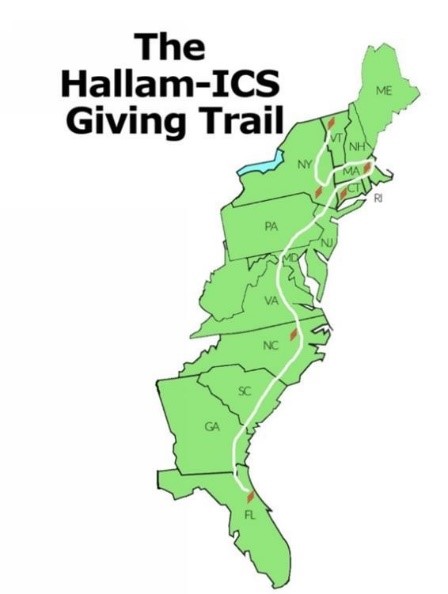 We needed a way to share information and track company progress, so the team split up into subcommittees. With the support of our resident IT expert, the tracking App and SharePoint sites began to take shape. If the notion of supporting charities while getting active and healthy wasn't enough – our resident design specialists devised a commemorative t-shirt for anyone who logged 31 miles or more, how cool!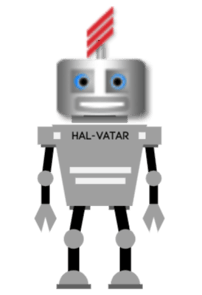 The Campaign kicked off in August while our friendly robotic colleague dubbed "Hal-vatar" tracked our progress up and down the east coast. By the end of the first week, Hal-vatar needed a little encouragement – we reminded the team that as with prior service days, the campaign was open to friends/family including remote participation. With that Hal was on his way!
By Friday August 28 we had logged 8,300 miles company-wide. We were approaching our goal with just one weekend left. The Committee decided to extend the deadline through Labor Day in anticipation that we would close the gap and deliver the full $30k to our charity network. The final push came the last weekend in August – with 10k miles logged the afternoon of August 31st! GREAT JOB TEAM!
I want to personally thank the Service Day Committee (Tricia Becker, Jordan Powell, Keith Flaherty, Ray Racine, Mary Beth Bouvier, Courtney Allen and Kristian Montenegro), and Michael Collier (Resident IT Expert) for providing technical expertise and ALL our employees, friends and family who participated! YOU made the Giving Trail a success and we couldn't have reached this goal without your participation!
Recipients of the Giving Trail funds can be found below. A heartfelt Thank You to each and every organization for the positive, direct impact you have on our local communities!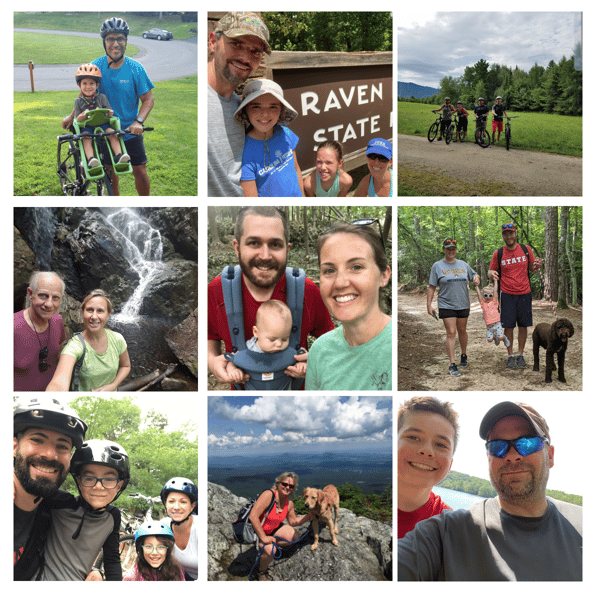 ---
About the author
Robert has left Hallam-ICS to pursue other endeavors, but his contributions to the company continue to be valued.
Read My Hallam Story
About Hallam-ICS
Hallam-ICS is an engineering and automation company that designs MEP systems for facilities and plants, engineers control and automation solutions, and ensures safety and regulatory compliance through arc flash studies, commissioning, and validation. Our offices are located in Massachusetts, Connecticut, New York, Vermont and North Carolina and our projects take us world-wide.